MGM Cotai Grand Opening Celebration Delayed Until February, But Resort Still Opening This Month
Posted on: January 12, 2018, 10:00h.
Last updated on: January 12, 2018, 09:32h.
When first envisioned in 2013, Macau's MGM Cotai was slated to open in early 2016.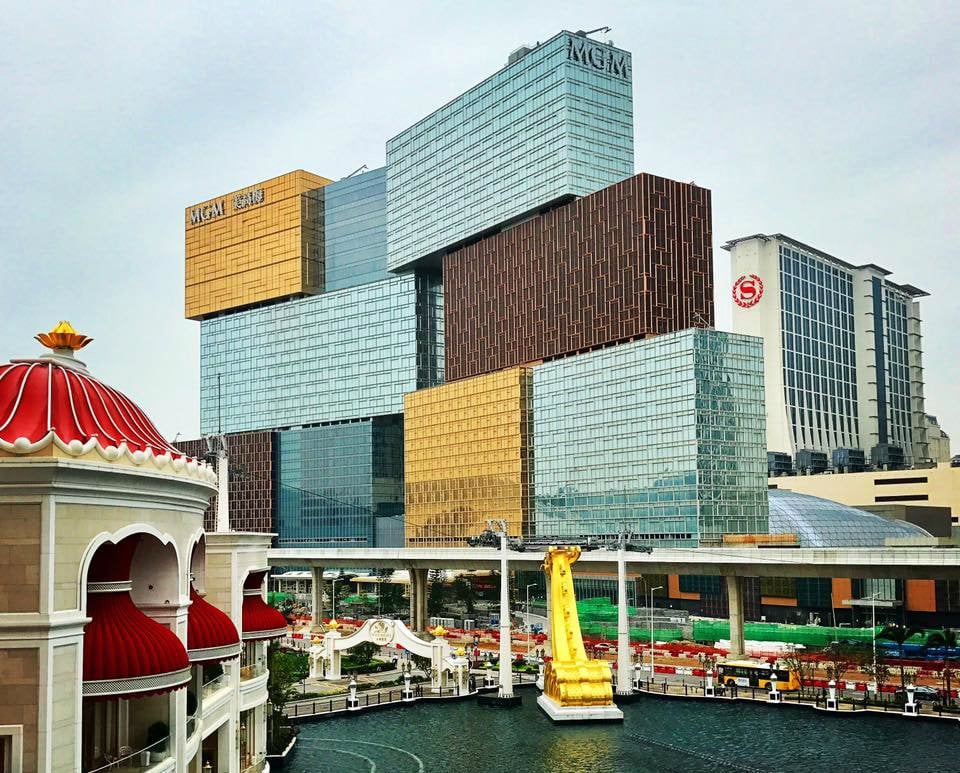 The $3.3 billion integrated casino resort has been repeatedly delayed over the last five years due to everything from economic concerns to mother nature. So perhaps it's only fitting that while the casino will open for business on January 29, the property's official grand opening is being delayed until February.
In a recent announcement of the festivities by MGM China, MGM Resorts' Asian holdings arm, the company revealed a sort of soft opening for later this month. Subsequently, MGM says a more formal commencement celebration will be held on February 13.
In the media release, MGM gives no reason for the delay, but February 13 does come just three days before the start of the Chinese New Year holiday.
Celebrated officially on February 16 in 2018, the Chinese New Year, also known as the Spring Harvest, is China's most important traditional event. With most government offices and schools closed, many workers take the entire week off, which will run February 15-21.
MGM Cotai will offer 1,400 hotel rooms, meeting space, spa, retail shopping, and numerous restaurants. As for the casino, the floor will include 2,500 slot machines and up to 500 table games.
Late to the Game
The Cotai Strip is the hottest section of Macau, and has been since Las Vegas Sands began developing the reclaimed land in 2007 with The Venetian. Today, the Strip is home to Macau's most luxurious and profitable resorts including City of Dreams, Galaxy, Studio City, Parisian, and Wynn Palace.
MGM Resorts, one of Macau's six licensed casino operators, intended to follow the trend in moving from the downtown area of the special enclave to Cotai, but delayed such plans as the Chinese government began cracking down on VIP junkets in late 2014, just a year after MGM Cotai was announced.
People's Republic President Xi Jinping's crusade against the alleged illegal flow of money from the mainland through the tax haven of Macau led to casino revenues plummeting from $45 billion in 2013 to $27.9 billion in 2016.
But last year saw Macau's first gaming year-over-year percentage win since the junket business suppression. Casinos saw their bottom lines increase 19 percent to $33.13 billion.
General Population New VIP
Casinos enjoyed a successful 2017 by relying less on VIPs through more mass market amenities and family friendly attractions. Gaming analysts believe that, paired with a return in VIP traffic, has Macau positioned to generate further growth this year, and potentially set a new annual gross gaming high in 2019.
MGM Cotai will focus solely on the mass market in its infancy. The casino will open later this month with zero VIP rooms or tables.
That will presumably change at some point, as MGM China CEO Grant Bowie said in October that all of the enclave's major junket operators have reached out about a potential relationship. Bowie said, "As we build up the property, we would expect that in time we will have junket operators."
So why delay VIP business? Bowie says MGM Cotai isn't just a casino, but a "uniquely and meticulously designed … global destination for tourism and leisure," and that is the immediate focus.