MGM And Penn Do Battle For Western Massachusetts Casino Site
Posted on: February 2, 2013, 11:12h.
Last updated on: February 2, 2013, 12:23h.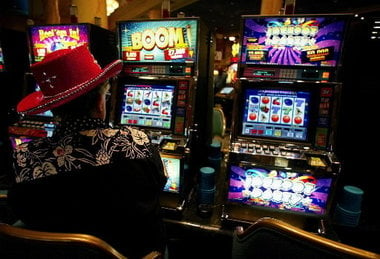 It's the battle of the gaming giants in Western Massachusetts, as casino behemoth MGM Resorts International and competitor Penn National Gaming vie for a single available casino license in Springfield, a city still reeling from the aftermath of the 2011 tornado that left much of its core in a shambles.  Knowing that revitalization would be a hot button for the beleaguered city, MGM recently announced during a meeting with the Indian Orchard Citizen Council that it has big plans for a complete downtown revitalization if granted the sole city casino site.
MGM vice-president of global gaming development Michael Mathis unveiled the company's plans at the council meeting, including creating the basis for 2,000 construction jobs and 3,000 direct jobs for the project. He said the new resort-style casino would also create retail, restaurant and entertainment positions, in what would be a unionized hospitality employee casino.
Penn National Gaming has yet to make its pitch to the city council.
Springfield's Mayor Domenic Sarno announced he is extending the deadline to February 11, 2013 before deciding if the contract will go to MGM or Penn, based on the advice of two of his casino advisory committee members.  Sarno said the additional time is needed to consider both proposals.
"We are making sure we are thorough," said Kevin E. Kennedy, Springfield's chief development officer and a member of two mayoral-appointed review boards evaluating the proposals. "We are making sure that we are going to be accurate.  It was obvious we needed more time to match up some of the details," he added, referring to the newly extended decision date.
There's still a long road ahead for either company even if they get board approvals; Sarno, the city council, Springfield's voters, and ultimately the Massachusetts Gaming Commission would all need to rubber stamp the project's developers first.
It's even possible that after all is said and done, the mayor could negotiate initial agreements with both companies and put it out to voters, possibly as early as June of this year, for a referendum vote.  If both casino agreements received voter approval, it would ultimately be up to the Massachusetts Gaming Commission to decide if either, or possibly even another casino proposal, would get the coveted gaming contract.
Both MGM and Penn National, as well as two later applicants, PPE Casino Resorts and Mass Gaming and Entertainment, paid non-refundable fees of $400,000 to the Massachusetts Gaming Commission to be considered.  The two latecomers have yet to submit any plans as to whether they will pursue a slots parlor or resort-style license.
The new Springfield casino will be one of three permitted to be built in Massachusetts under state law. Only one is allowed in the western part of the state.
Similar Guides On This Topic