Melco Shows Off Biometric Technology for Casino Security in Japan Ahead of Licensure Pitch
Posted on: January 20, 2018, 10:00h.
Last updated on: January 19, 2018, 09:48h.
Melco Resorts Japan demonstrated a new security system at their offices this week as part of their push to earn a license when the Japanese market opens to integrated casino resorts.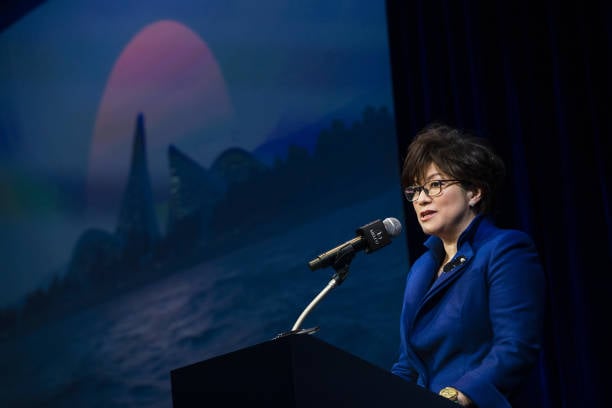 Known as MelGuard, the new technology uses biometric indicators to track casino visitors in a way that helps remove human error out from exclusion systems.
"Since we are not yet running an [integrated resort] in Japan, this is the best we can do to show our commitment to the Japanese stakeholders," Melco Japan President Ako Shiraogawa said to Asia Gaming Brief.
While the best test for the system would be at a live, functioning casino, Shiraogawa said she hopes a demonstration at their offices will still prove that Melco is taking their bid for a Japanese license as seriously as possible.
Fingerprints and Facial Recognition
Through MelGuard, gamblers and other visitors would first need to be issued Melco membership cards and pay any entry fees that might be established in the Japanese market. Upon arrival at the resort, each individual would have their identity verified electronically via both fingerprints and facial recognition technology before the system's gates would open and allow them to enter.
While the exact details of such a system would depend on future rules set in place by Japanese regulators, Melco envisions a system in which a national database of excluded individuals could be maintained and shared amongst licensed casino operators in the country.
It would likely include both those who are excluded due to their affiliation with organized crime, such as yakuza members, as well as problem gamblers and others who choose self-exclusion.
The contention is that Melguard could minimize human error present in current methods used by casinos to keep excluded patrons off of gaming floors.
All-In for Japan
Melco's focus on security as part of their strategy in Japan has been apparent since late last year. In November, Melco promised that it could meet every expectation of the Japanese government, including showing a commitment to security and responsible gaming.
"This proprietary technology demonstrates our deep commitment to developing and implementing practical solutions for the government's ongoing consideration of how to uphold socially safe integrated resorts," Shiraogawa said.
Melco's campaign to receive a gaming license in Japan goes all the way to the top. Melco Chairman and CEO Lawrence Ho pledged to move company headquarters to Japan if they win one of two available licenses allowing them to build a resort in the country.
Ho said that he would spend "whatever it takes" in order to gain access to what is seen as the most lucrative untapped gaming market in the world.
No matter how impressive its campaign is, Melco will face some stiff competition once Japan opens itself to casinos. Both MGM and Las Vegas Sands have said that they would spend as much as $10 billion on an integrated resort in Japan.