Melco Crown Calls Sheldon Adelson's $10 Billion Bet on Japan, Hard Rock Scrambling for Partners
Posted on: February 22, 2017, 03:00h.
Last updated on: February 22, 2017, 02:27h.
Melco Crown Entertainment won't be intimidated by Las Vegas Sands billionaire Sheldon Adelson's comments this week that he's ready to spend up to $10 billion on building a casino in Japan.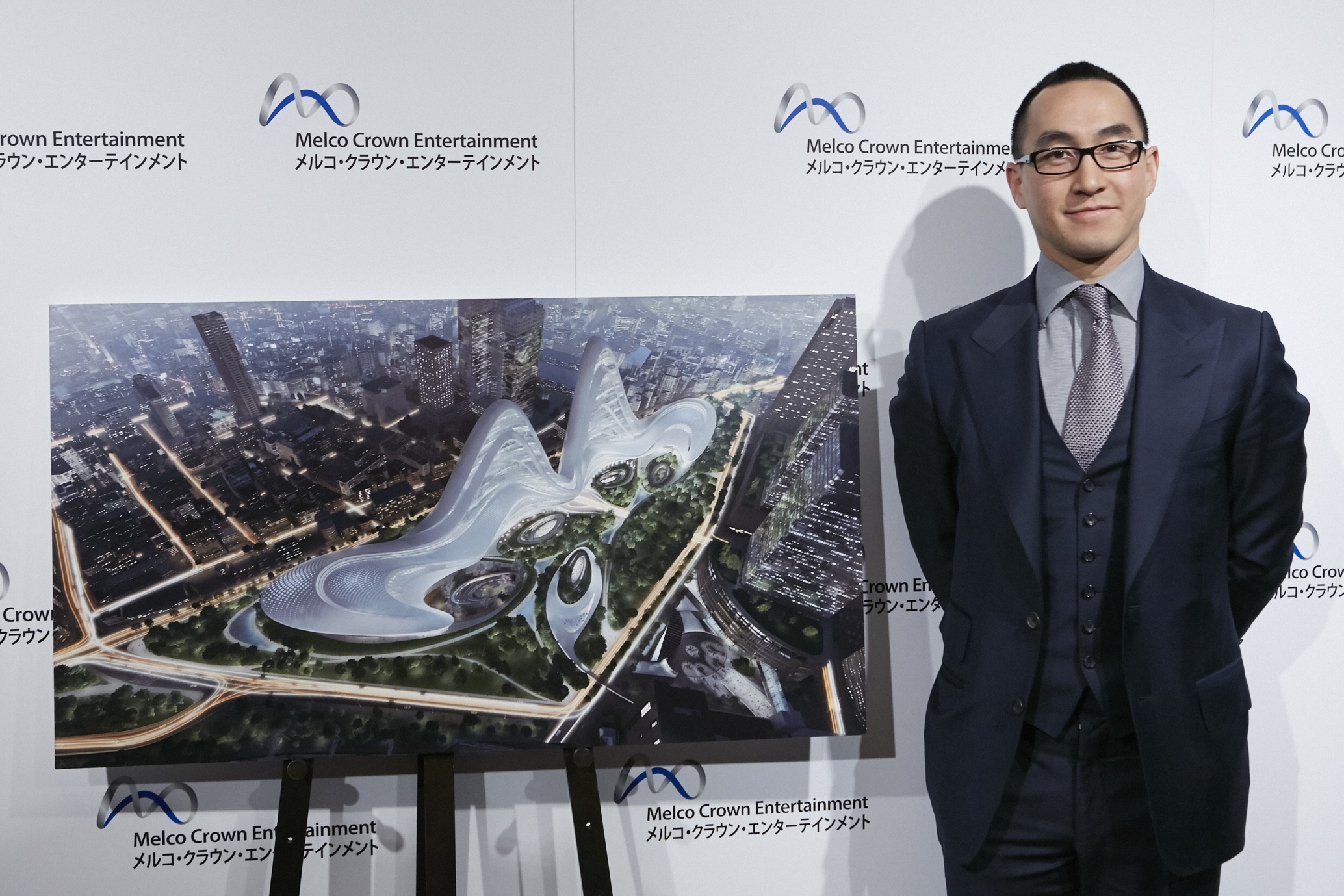 Hong Kong businessman Lawrence Ho, the billionaire son of Stanley Ho who held a gambling monopoly in Macau for 40 years, told reporters soon after hearing of Adelson's pledge that his company is prepared to invest even more. During the same investor conference in Tokyo, Ho explained, "We'll absolutely spend whatever we need to win."
Japan legalized commercial casinos last fall, but hasn't determined the specific regulations for the newly liberalized industry. The country's parliament is working to decide how many gambling licenses will be issued, but the general consensus is that just two properties will be authorized.
In a press release unveiling Melco Crown's integrated resort concepts for Japan, Ho added, "There currently is no predetermined cap on our intended investment. I prefer not to constrain our dreams… with price tags, particularly at this early stage."
Melco Crown Entertainment was founded in 2004 through a partnership between Melco International Development and James Packer's Australian Crown Resorts.
Between Rock and Hard Place
With Adelson, a man worth over $30 billion and whose Las Vegas-based company generated over $15 billion in revenue last year alone, and the Hos targeting Japan, the remaining interested gambling companies vying for a Japanese resort license are seeing their odds diminish.
And there are other major players bidding including MGM Resorts, Wynn Resorts, and the Genting Group. All are more than capable of hitting that $10 billion investment figure should they feel the economic reward warrants the capital.
Hard Rock, however, is a private company owned by the Seminole Tribe of Florida, so it's difficult to tell how fiscally capable they are of bidding on a gambling license. While its balance sheets are confidential, the group famed for its music-themed restaurants is making no secret about its wishes to invade Japan.
Hard Rock has 10 casinos in North America, and has Asian locations in Japan, Macau, Singapore, Malaysia, Indonesia, and India. According to Reuters, the company is looking to buy up to a 60 percent stake in a Japanese casino resort, and is currently negotiating with potential partners.
Marathon, Not Sprint
Over the next year, lawmakers in Japan will come to terms on the regulatory oversight of the casinos, as well as fixing tax rates for the properties. They will then begin fielding bids, and while that won't formally take place for at least another year, the gambling companies are already deep into developing their proposals.
"Melco Crown has always had a keen interest in Japan," Ho told investors. "Our commitment in Japan is for the long term."
With only two licenses expected to be up for grabs, and a market forecasted to be capable of bringing up to $40 billion through the doors each year, the enthusiasm is certainly well justified.