Massive Betting Expected for 2014 World Cup
Posted on: June 11, 2014, 05:30h.
Last updated on: June 9, 2014, 10:43h.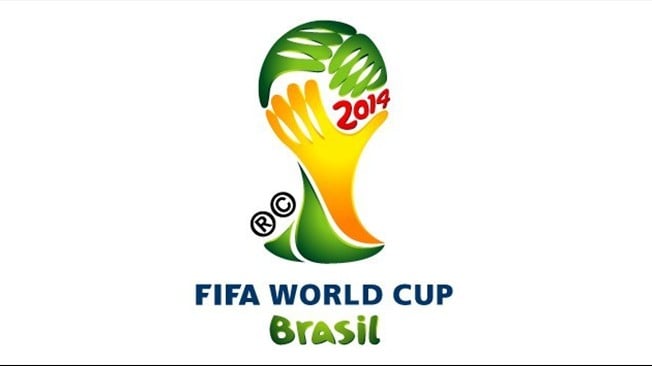 On Thursday, the 2014 FIFA World Cup will begin with a match between hosts Brazil and Croatia. That will begin a month of intense competition that will be closely followed by soccer, football and futbol fans from around the world. But it will also mean the start of one of the biggest betting frenzies the world has ever seen, as hardcore gamblers and casual fans from around the world look for their chance to score big on this worldwide spectacle.
Even in the United States – surely the major nation with the least interest in the competition – the World Cup has become a very big deal over the last two decades. That goes hand-in-hand with the rise of the national team as a regional powerhouse and a respectable competitor in international play. And while Team USA may need to up their game just to get out of a very difficult group this time around – let alone win the tournament – that doesn't mean that American bettors aren't putting their money behind their squad.
Bets on Winners and Goal Scorers Popular
According to the Las Vegas Hotel SuperBook (LVH), they've taken twice as many bets on the United States to win the World Cup as for any other nation. That's despite the fact that the odds in a shocking USA victory have ranged between 50-1 and 100-1, where they currently stand.
While that may sound foolhardy, keep in mind that most of these bets are likely quite small. Germany (at 9-2 odds) is actually the leader in terms of how much money people have wagered at the LVH, despite being a distant second in the number of bets. Brazil (5-2), Argentina (9-2) and Spain (6-1) have also attracted more money than the United States.
The bets available at the LVH go far beyond simply picking the overall winner, though. There will be plenty of betting on individual matches, and punters can try their luck at picking group winners as well: the USA is a 10-1 underdog to win Group G – known as this year's Group of Death – over powerhouses Germany and Portugal.
But the most popular prop bet is expected to be predicting who will win the Golden Boot – the prize given out to the tournament's top goal scorer. Argentina's Lionel Messi is the favorite at 6-1, though other international scoring stars like Brazil's Neymar (10-1) and Portugal's Christiano Ronaldo (12-1) will also have plenty of supporters.
Thailand Expects Surge of Illegal Betting
And if betting on the World Cup is big in the USA, it's truly massive around the world. According to a study by the University of the Thai Chamber of Commerce, Thais are expected to spend more than 43 billion baht ($1.33 billion) gambling on the World Cup. And if that number sounds unbelievable, it's even more amazing considering that Thailand has strict anti-gambling laws that make almost all betting – including sports betting, outside of local horse races – illegal. Still, even 12 percent of teenagers in the nation plan to bet on matches.
That's enough for authorities in Thailand to try to crack down during the World Cup. They're going to try to stop online gambling, take away licenses from businesses found to be allowing betting on their premises, and arrest loan sharks and debt collectors. And despite the interest in World Cup bets, only about 45 percent of those surveyed thought that Thailand should legalize sports betting.