Massachusetts Plainville Slots Parlor to Use Voluntary Pre-Commitment
Posted on: December 9, 2014, 01:38h.
Last updated on: December 9, 2014, 01:44h.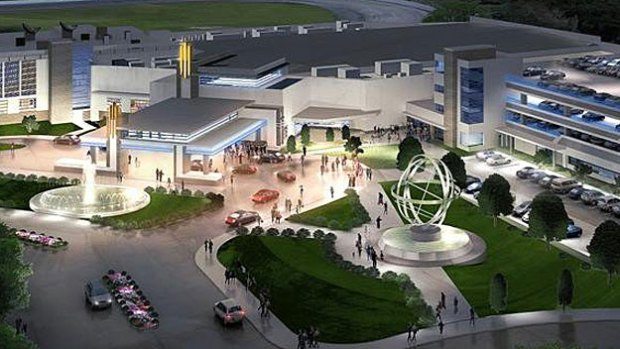 The Massachusetts Gaming Commission has announced that the Penn National slots parlor in Plainville will incorporate voluntary pre-commitment technology into its machines when it opens, allowing players to set limits before they sit down at a particular slot machine, if they wish to do so. The commission voted unanimously in favor of the measure.
Pre-commitment technology has been considered as a possible way to help problem gamblers control their addictions and limit the potential harm of gambling.
Jurisdictions in Canada and Australia have tried pre-commitment schemes in the past, though Nova Scotia discontinued its program, and the current Australian government rolled back many of the requirements put in place by the previous administration on that issue (though at least one state is still hoping to implement the technology).
Commitment to Limit Problem Gambling
However, this is the first time such a program has been put into place in the United States. The move is part of the commission's effort to meet a standard in Massachusetts' expanded gambling law that requires the state to minimize the negative effects of casino gambling.
"The law makes this a high priority, keep problem gambling to the barest possible minimum, and we're following the law and trying to do that," Gambling Commission chair Stephen Crosby told reporters.
According to the gaming commission, the play management tools will allow for both daily and monthly limits to be set.
The system will be integrated into the player reward cards used at the slots parlor, and will allow gamblers to set limits on the machines themselves, at on-site locations, and on company websites. The machines will provide pop-up notices to warn players when they have hit 60, 90, and 100 percent of their pre-established limits. If players decide to play through their limits, they will continue to be warned as they increasingly surpass milestones like 150 and 200 percent of their limits.
Casinos Could Also Implement Play Management Systems
Crosby says that both MGM and Wynn Resorts have also agreed, perhaps reluctantly, to work with the commission on "play management" tools. However, only Penn National will participate in the initial test of the voluntary pre-commitment system. Crosby says that an initial test will probably take two years to complete, after which the commission could evaluate how well the technology is working.
"We don't have good data that we could rely on whether this is good or bad," Crosby said.
Crosby also said that they hope to have the technology ready by the time the Penn National facility is scheduled to open, though they can't yet be certain to meet that timetable. The slots parlor is expected to open sometime in the spring of 2015. A two-year trial period of the play management system would allow a study to be completed around the time that the two full casino resorts in Springfield and Everett are expected to open in 2017.
The pre-commitment system was a suggestion of Mark Vander Linden, the gaming commission's director of research and problem gambling. Vander Linden also proposed a 24-hour "cooling off" period for gamblers who tried to increase their limits after having set them, but the commission rejected that proposal, and asked him to come up with an alternative solution.
"We've been very, very careful to make sure that it doesn't get in the way of the positive experience for the 90 percent or so of people who gamble without any risk at all," Crosby said.