Massachusetts Plainridge Park Casino Posts Revenue Increase for Typically Slow January
Posted on: February 17, 2016, 12:40h.
Last updated on: February 17, 2016, 12:42h.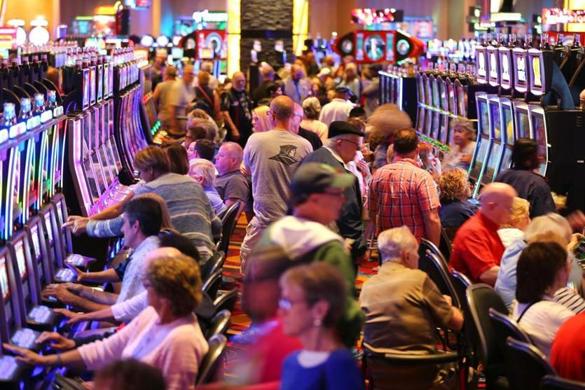 The Massachusetts-based Plainridge Park Casino collected $12.5 million in gross gaming revenue last month, an unexpected rebound during a month that is traditionally slow for gambling in the northeast United States.
Since its strong $18.1 million opening in July, the state's first slots parlor Plainridge has struggled to reach pre-market expectations that estimated it would draw $13.5 million monthly.
Home to 1,250 slot machines, but zero table games, income at Plainridge has consistently fallen over the seven months and reached a bottom of $11.2 million in December. January's rebound is certainly welcomed by analysts and government officials.
"This is very encouraging for Plainridge," Paul DeBole, a Lasell College professor and gaming commentator, told the Boston Globe. "For Plainridge to get the bump early, in January, that could be a good sign."
Gambling in December is a historically quiet period, especially for venues that aren't part of resort destinations, such as those in Las Vegas. But according to DeBole, January is also usually a down month, which makes the numbers all the more surprising.
The 98 Percent
When lawmakers in Massachusetts approved three casino resorts and one slots parlor license under the Expanded Gaming Act in 2011, they made sure it was in their best interest. With 49 percent of all gross gaming revenue to be paid to the state, another 40 percent goes to local communities, while the remaining nine percent supports the horse racing industry. The final two percent is allocated to the Massachusetts Cultural Council.
That means that in January, over $5 million was distributed to regional counties and $1.1 million went to the Race Horse Development Fund. Owned and operated by Penn National Gaming, Plainridge also paid a one-time $25 million licensing fee to Massachusetts.
The Bay State's resort gambling destinations currently in development, including the billion-dollar Wynn Everett, will only be taxed at 25 percent. That's due to the resorts being mandated to build hotels, which the city and state will collect taxes on, as well as the creation of thousands of jobs and the hefty $85 million licensing fee.
Mass Problem
Currently averaging $13.5 million a month in revenue, it doesn't seem likely that the Plainridge Park will find a way to make up the pace in order to achieve the $300 million analysts forecasted for its first year. Its current pace puts it on track to generate $162 million, or $64.8 million for the state and $14.5 million for the horses.
The Twin River Casino, just 11 miles southwest in Lincoln, Rhode Island, is presumably eating away at Plainridge's overall potential. In addition to offering over 4,000 slots, Twin River also features live table games.
Though Massachusetts has divided the three casinos into three distinct geographical sections to prevent oversaturation, the state's relatively small size won't adequately combat the competition the resorts will present to the slots parlor.
The Wynn Everett is being built just 40 miles north of Plainridge Park, and the MGM Springfield will be housed 90 miles to the west.
The glitz and glamour of the resorts, which thankfully for Plainridge won't open until 2018, will likely poach at the racetrack's slots population. Still, Plainridge General Manager Lance George remains unnerved.
"January revenues for Plainridge Park Casino are a good example of what we have previously suggested, which is that activity ebbs and flows after a new facility is opened and that it will be some time before that pattern evens out," George suggested.