Massachusetts Gambling Limits Not Sitting Well with Las Vegas Operators
Posted on: November 21, 2014, 12:09h.
Last updated on: November 21, 2014, 12:15h.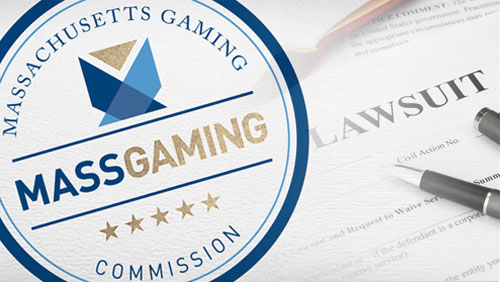 Massachusetts gambling limits are rubbing Las Vegas casino companies Wynn Resorts, MGM Resorts, and Penn National the wrong way.
Casinos are coming to Massachusetts, but the idea of gambling limits remains up for debate. This week, the state's Gaming Commission met with Sin City operators who were awarded a gaming license for the Bay State's three regions.
Representatives from Wynn Resorts, MGM Resorts International, and Penn National Gaming were all present to discuss problem gambling prevention and ways to combat it. Both sides were in unison that gaming addiction is something that must be addressed, but differ on the effectiveness of setting gambling limits.
State regulators have suggested automatically enrolling gamblers into a limit program, and providing them with the choice of opting out. The Commission feels curtailing how much time and money a customer can spend at a casino will help prevent compulsive gambling. Reps from Las Vegas-based Wynn and MGM, as well as Penn National, have voiced concerns, citing examples where limits on gambling haven't been effective.
Limits Decrease Revenue
Gaming Commission Chairman Stephen Crosby says imposing maximums is an obvious choice to protect residents from losing more than they can afford.
"Setting limits on activities which might get us in trouble is a reasonable and commonplace activity," Crosby wrote in a letter to the operators. However, executives speaking for the casinos feel otherwise. Wynn Senior VP of Development Robert DeSalvio states, "If we make the experience difficult, cumbersome or embarrassing for our slot customers, I do worry that they will make another choice and go somewhere else."
The American Gaming Association, a trade group which lobbies for the gaming industry, says limit-setting programs lead to fewer players and reduced revenues. AGA points to a failed similar policy in Canada, where a casino recently discontinued a limit program due to weakened financials and declining consumer participation rates.
Las Vegas vs. Massachusetts
The implementation of the casino business in Massachusetts has been anything but smooth sailing. The state has seemed to be at odds with Las Vegas magnates, who are anxious to profit over the legalization.
In the fall of 2013, the Gaming Commission expressed "concerns" over Caesars' bid for the Boston casino license after commissioners discovered the corporation's alleged ties to the Russian mob through a hotel partner. Caesars CEO Gary Loveman said of the accusations, "This was an inconsequential relationship… To make it worse, they wouldn't let us cure it."
Caesars would eventually reluctantly rescind its bid. The Region A resort-casino license was ultimately awarded to Wynn in September, but not before the commission forced Wynn to redesign the planned $1.6 billion facility.
Even after the Expanded Gaming Act was signed into law in 2011, voters had to reject a repeal on bringing land-based casinos to Massachusetts during the midterm elections in November. Residents supported the approval of the three licenses by a margin of 60 to 40 percent. Penn National ponied up $25 million for its license, and MGM and Wynn both paid $85 million each.
Thousands of jobs will be created and millions of dollars in tax revenue could be generated, but still certain lawmakers continue to resist gambling. Governor Deval Patrick, who signed the Gaming Act in 2011, expressed in 2014 a "not in my backyard" sentiment.