Major Shareholder Opposes Playtech Takeover of Plus500
Posted on: June 10, 2015, 12:01h.
Last updated on: June 10, 2015, 12:01h.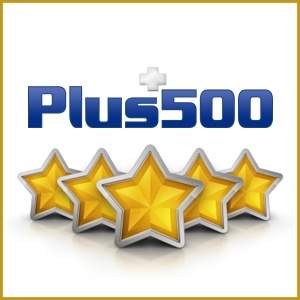 Playtech's takeover of trading platform Plus500 could potentially help clear up regulatory issues for Plus500, which have recently caused massive trouble for its customers.
But at least one major Plus500 shareholder says they don't think Playtech's offer is nearly good enough to take.
Odey Asset Management, a hedge fund that holds about 25 percent of Plus500 stock, says that they plan to vote against the proposed acquisition by Playtech, saying that their offer simply isn't high enough to accept.
"In our view, 400p ($6.14) materially undervalues Plus500 and we do not intend to vote in favour of the cash acquisition of Plus500 at this price," Odey said in a statement. "Even considering the current regulatory issues and near term risks, we believe the intrinsic value of the business on a longer term view is materially higher."
An Opportunistic Bid
Essentially, Odey believes that Playtech is trying to take advantage of Plus500's current regulatory issues in an effort to make an "opportunistic bid." Whether that's true or not, it's certainly the case that interest in purchasing the company has gone up in recent weeks as the price of their stock has gone down.
That plummeting stock price has been directly related to changes in money laundering rules in the UK.
In May, the UK Financial Conduct Authority ordered Plus500 to freeze thousands of trading accounts on the platform as part of an anti-money laundering review, sending Plus500's stock plunging.
Overall, Plus500 shares are down about 38 percent this year, and currently sit at about 371.5p ($5.70).
As the price has fallen, Odey has bought up more and more stock in the company, with Bloomberg Business saying it is now the largest shareholder in the firm.
Given the current stock price, Playtech's offer is actually a slight premium over the current valuation of Plus500.
However, Playtech CEO Mor Weizer has said that his company has the option to withdraw the bid if things get worse at Plus500.
Odey Wants to See More Offers
That gives the current bid plenty of upside for Playtech, without much risk. Odey believes this means that others in the industry might be willing to risk a higher bid, and that the company should wait to see if a better offer emerges.
"We welcome Plus500 management's approach to Playtech's proposed acquisition, which allows other potential bidders the opportunity to appraise Plus500 with the same information as Playtech, and which allows management to cease its commitment to Playtech's proposed cash acquisition should another bidder present a higher offer," the hedge fund said.
Whether or not Playtech's bid is accepted won't likely have any impact on customers waiting for their Plus500 accounts to be unfrozen. According to Plus500, customers can expect to regain access to the cash in their accounts sometime around late June.
Playtech has reportedly been trying to sell its purchase of Plus500 by saying that they could provide the kind of systems that would satisfy regulators worried about how the company is currently monitoring potential money laundering.
But since no takeover could possibly be completed for several months, those assurances will have little impact on customers currently impacted by the issue.
It's likely that some customers have already seen their accounts unfrozen, though Plus500 has not released any numbers revealing how many customers have been allowed back into their accounts.