Mafia Gambling Empire Raided by Italian Police, $2.2 Billion in Assets Seized 
Posted on: July 22, 2015, 02:32h.
Last updated on: July 22, 2015, 02:39h.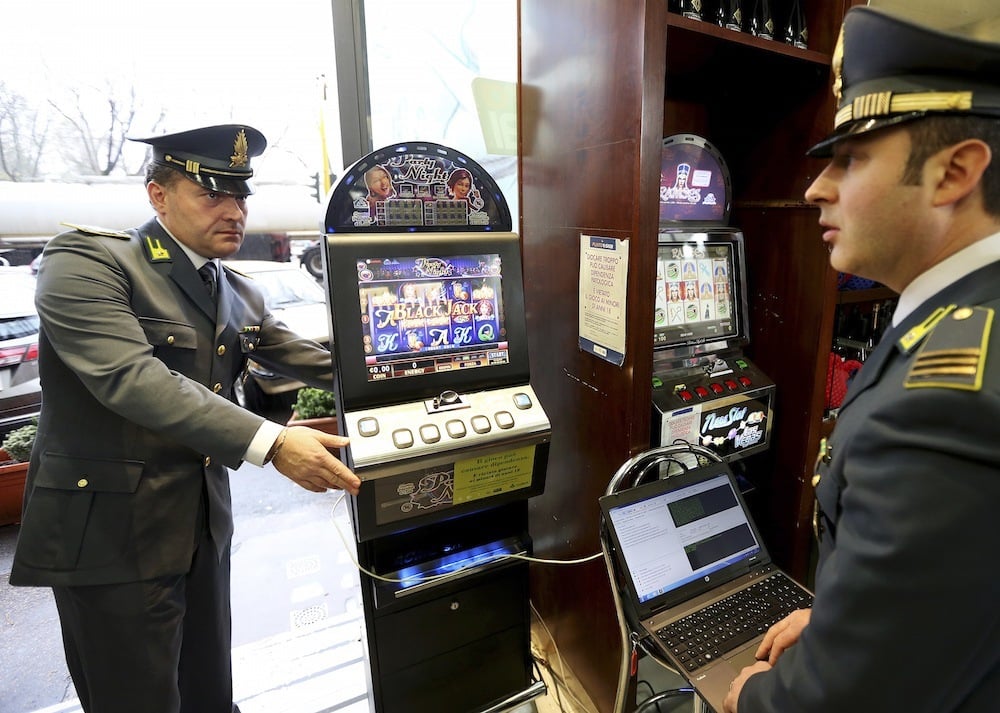 The mafia crime organization 'Ndrangheta hasn't traditionally come with the notoriety its Sicilian and Naples counterparts possess, but after Italian authorities raided its businesses in Reggio Calabria this week, that could soon change.
On Wednesday, police seized $2.2 billion in assets and issued 41 arrest warrants for persons involved in the operation of gambling companies both in Italy and abroad.
According to Angelino Alfano, Italy's Minister of the Interior, 1,500 betting shops, 82 gambling websites, and 56 companies owned by 'Ndrangheta were confiscated.
The international enterprise laundered money through gaming accounts and "bypassed the laws governing this sector, accumulating significant profits that were then reinvested in the acquisition of new companies and licenses to further expand their activities," Italian police said in a statement.
 Crime Does Pay
The Calabrian mafia's primary focus is the illegal drug trade, largely that of cocaine.
With its history dating back to the 1860s, today 'Ndrangheta is the most powerful, wealthy, and influential crime organization in the world, and the Calabrian bosses are perfectly fine with the Naples and Sicily gangs taking the media's infamy.
But this week it's 'Ndrangheta that is clogging the headlines and bringing to light their annual revenues that are estimated to range between $60 and $70 billion, or three to four percent of Italy's gross domestic product.
In terms of earnings, that places 'Ndrangheta on the same financial level as Google.
Eleven of the companies seized were based outside of "the boot," with locations in Austria, Malta, Romania, and Spain being infiltrated.
Alfano labeled the sting "a serious blow to the 'Ndrangheta," but a review of the organization's revenue breakdown shows that the "serious blow" will likely be withstood.
'Ndrangheta Finances
Though it's difficult to determine what percentage gambling represents in the organization's overall revenues, it's projected that drug trafficking alone accounts for nearly 50 percent.
According to Italian research firm Demoskopika, 'Ndrangheta received $26.4 billion from the manufacturing and selling of drugs in 2013, while gambling grossed under $1.5 billion.
It appears 'Ndrangheta's investment in gambling has paid a return as it's grown by at least $700 million in two years considering Italian authorities confiscated $2.2 billion in gambling assets.
While gambling is responsible for less than five percent of the mafia enterprise's annual revenue, it served as a valuable tool for the gangsters to move money around the world quickly and discreetly, which means the overall monetary implications of this week's bust will extend to other industries 'Ndrangheta is involved in.
The issuing of 41 arrest warrants for key personnel should also place additional strain on the empire, but with an estimated 400 key operatives and as many as 60,000 associates in 30 countries worldwide, eliminating the massive conglomerate will require many more takedowns.
Italy has ramped up its efforts to disrupt organized crime through anti-mafia legislative reforms and targeting assets controlled by criminal gangs, but unlike some crime families, 'Ndrangheta is a network of clans that work together, and since there isn't one solitary boss or don, it makes bringing down the gang that much more difficult.