Macau Locals Gambling Less, Participation Rate Down 27 Percent Since 2003
Posted on: October 21, 2019, 11:13h.
Last updated on: October 21, 2019, 12:20h.
Macau locals aren't testing their luck as much as they used to, a new study from the University of Macau concluding that participation rates among enclave residents are at their lowest levels since 2003.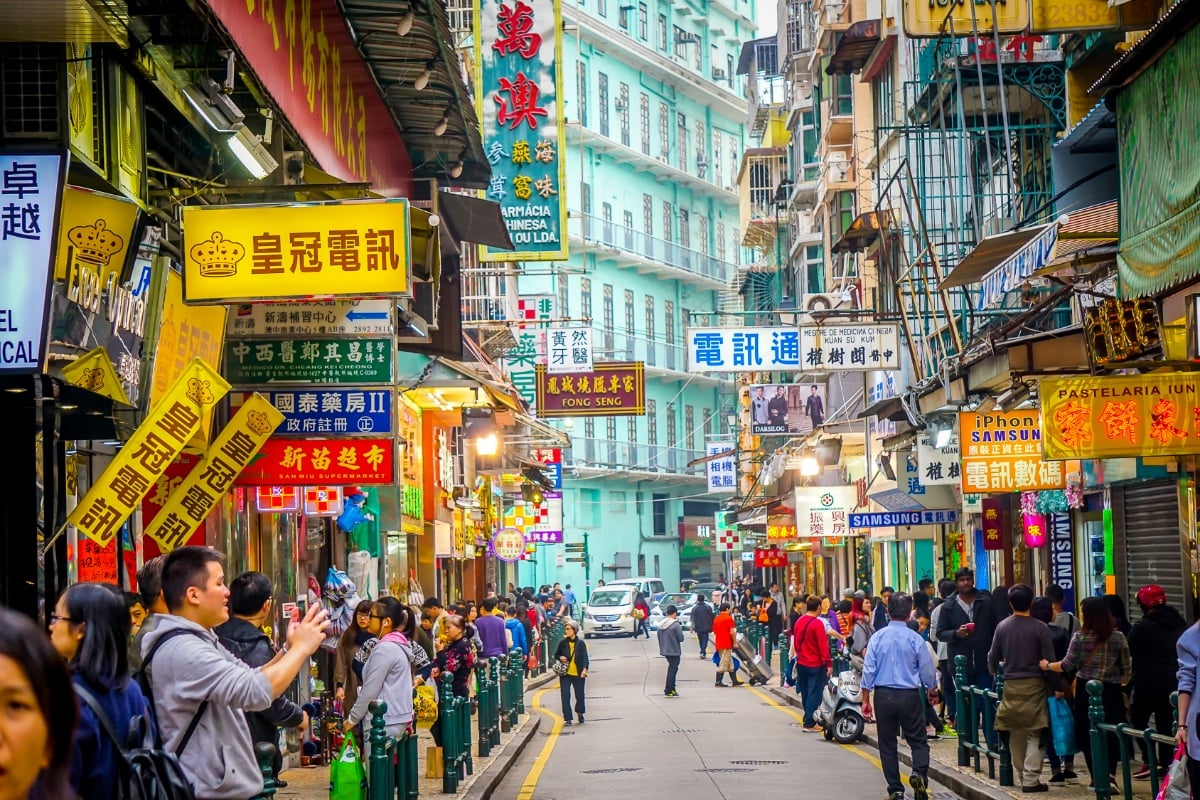 According to research from the university's Institute for the Study of Commercial Gaming, 40.9 percent of all Macau residents aged 18 and above tested their luck so far in 2019. That's down more than 10 percent compared to a similar study conducted in 2016.
Macau – one of two Special Administrative Regions (SAR) in China, the other being Hong Kong – is home to a little more than 606,000 people. The enclave is less than 11 square miles in area.
The university said less than one percent of Macau citizens responded to the survey with answers that would classify them as having a gaming disorder.
The 2019 gaming participation rate is down over 10 percent in three years, and 27 percent since 2003, when 67.9 percent of locals said they had placed a bet within the past year.
Unlike in other Asian markets where gambling is legal, Macau residents aren't charged an entrance fee to access their local casinos.
Casino Dominance
Macau's six licensed casino operators won more than $37.8 billion on their gaming floors last year. The effective 38-39 percent tax rate on gross gaming revenue (GGR) accounts for nearly 90 percent of the local government's operating budget.
The gaming industry is additionally responsible for roughly half of Macau's economy. Local leaders want to change that, and are pushing incentives to the six casino giants that encourage them to invest in non-gaming projects, such as new convention space and theme park attractions.
Macau is also in the process of launching its own public stock market in hopes of bringing new business to the region. Stock market hubs often benefit from businesses setting up their headquarters or branches near the exchange.
Off-Duty Activities
The gaming participation rate could be reduced further in the years ahead due to a new law banning casino workers from entering the venues when not on the job.
Beginning December 27, 2019, Macau's Gaming Participation Law will be officially amended to bar any employee in a gaming capacity role, as well as casino cashiers, cage staff, floor security, cleaners, and food and beverage servers, from accessing any casino in the SAR when not on the clock. The change will impact 54,000 employees, including 8,000 junket workers.
Gambling is prohibited everywhere in China other than Macau. The exception is the state-run lottery – which also includes a sports betting component.
The Institute for the Study of Commercial Gaming says of those who gambled this year, "social gambling" with family and friends was the leading activity. The three that followed were "Macau casinos, "lottery/sports betting," and wagering in the city's slot machine parlors.
Those who qualified for problem gaming disorders said the enclave's casinos were their preferred gambling option.