Macau Junket Operators Playing Chinese Checkers With Beijing
Posted on: October 26, 2016, 06:58h.
Last updated on: October 26, 2016, 07:07h.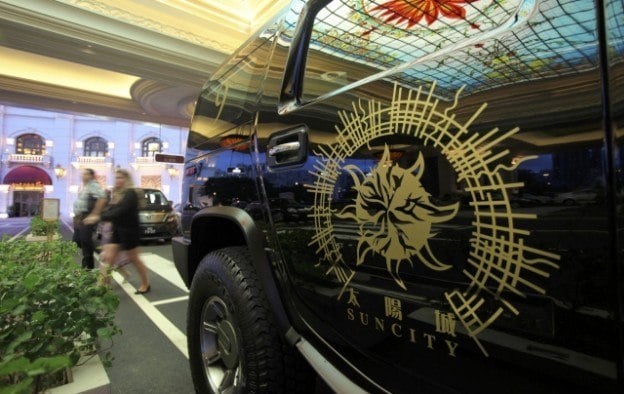 Macau junket operators are being targeted by Chinese officials who are trying to slow the Special Administrative Region's rampant "gambling on credit" schemes offered by casinos and VIP touring companies.
Worried over concerns that high-roller mainland residents are funneling money through Macau, China's liaison office in the territory told the Macau Gaming Information Association (MGIA) this week that it believes gamblers being allowed to gamble on credit is unlawful.
Enforcement agents in Beijing claim gamblers are using Macau to lessen their tax burden in China, and President Xi Jinping has had enough.
China is now going after not only casino companies trying to appeal to the country's wealthy elite, but also the travel operators bringing the VIPs to Macau's resorts.
Earlier this month, 18 Crown Resorts employees were apprehended in China for allegedly marketing their casino services to mainland residents. Crown Resorts VIP executive Jason O'Connor was one of those apprehended.
The Australian, Australia's largest daily newspaper, is reporting that China has detained 10 junket organizers who worked with Crown. VIP touring companies arrange travel and gambling credit to mainlanders and bring them to Macau.
Crown has holdings in Studio City Macau, City of Dreams, City of Dreams Manila, and Altira Macau.
Crown of Thorns
Jinping's assault on Macau has led to the city's yearly gross gaming revenue falling from $45 billion in 2013 to $28 billion in 2015.
China's communist state demands that citizens making just $13,000 a year pay 45 percent of their earnings to the government. Wealthy individuals pay even more, which is why so many are thought to be looking for avenues to retain as much of their money as possible.
As Jinping continues to impede Macau, gaming companies from other regions, most notably Australia, have begun catering to Chinese nationals.
"For more than a year the industry has been warned to pay attention to China's anti-corruption campaign," MGIA Vice Chairman Tony Tong told the Australian Financial Review Magazine. "The government is sending a clear and loud message to the gaming industry about the prohibition of marketing activities in China."
Investors are punishing Crown for not recognizing the seriousness of Jinping's wishes to halt Macau's suspected illegal junket operations and demand that casinos refrain from advertising to its citizens.
Since 18 of its employees were detained, Crown shares on the Australian Stock Exchange have lost nearly 20 percent of their value.
Vegas Next
Though China has every right to try and prosecute Australian nationalists allegedly violating the law in Macau, back in the Mojave Desert, Las Vegas gambling companies are catering to the Asian demographic with new casino resorts.
The Lucky Dragon Hotel & Casino, set to open on December 3, will be the first Strip resort exclusively tailored for the Asian market.
Funded largely by Chinese investors, the resort will feature a bilingual staff, luxury tea bar, variety of Asian-infused restaurants, and a casino floor specializing in baccarat and Pai gow poker.
The 203-room boutique destination will have the distinction of being Vegas' only Asian-focused venue until Resorts World, a mammoth $4 billion casino, opens sometime around 2019.
As China slowly forces the Asian gambler out of Macau, Vegas is ready to welcome travelers with open arms. "Everyone's coming for the same customer," gaming analyst John DeCree told the Los Angeles Times recently.