Macau Gross Gambling Revenue Climbs 10 Percent, August Arrives With Much Optimism
Posted on: August 1, 2018, 03:00h.
Last updated on: August 1, 2018, 01:17h.
Macau casinos collectively won 10.3 percent more money in July than they did the year prior.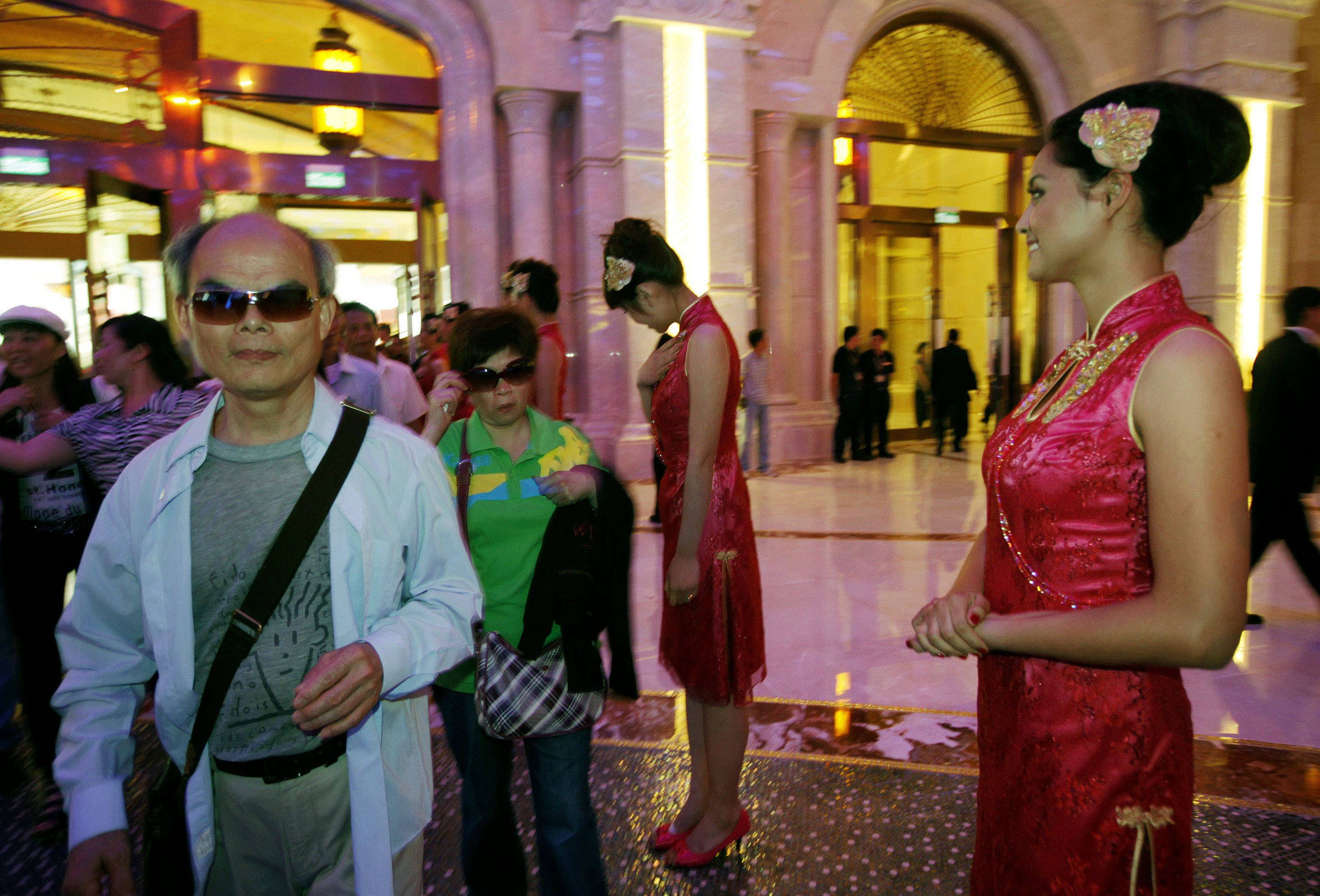 The MOP 25.33 billion ($3.13 billion) haul largely fell within consensus expectations. Reuters reports that analysts called for GGR to increase between five percent and 13 percent during the month.
Though the VIP player still generates about 50 percent of overall revenue in the Chinese enclave, the mass market outpaced the high roller in the second quarter and remains steadily growing. Casinos have given more focus to the general public after People's Republic President Xi Jinping ordered junket groups that transport wealthy mainlanders to Macau and loan them money to gamble with be better monitored.
Union Securities analyst Grant Govertsen was spot on in July, as his firm predicted 10 percent growth.
"We view this result favorably as the month faced three headwinds: the calendar was unfavorable with one fewer Sunday, July had the toughest comp of the year (+29.2 percent), and while we believe it was a small impact, the more interesting second half of the World Cup played out during the first two weeks of July," Govertsen declared in a note.
Regardless of Govertsen viewing the 10 percent growth favorably, US investors didn't. Shares of Las Vegas Sands, MGM Resorts, Wynn Resorts, Melco Resorts, and Galaxy Entertainment, the five casino companies licensed in Macau that trade in the US, all fell on Wednesday.
July marked the 24th consecutive month where GGR grew in Macau. Year to date, gross gambling win in the enclave is up 17.5 percent to $21.7 billion.
August Rush
Looking ahead, there's plenty of reason for Macau's six licensed casino operators to feel good about August. Though the month will have one fewer weekend day than in 2017, last year's devastating typhoons closed casinos and led to the deaths of 10 people.
Typhoon Hato, a category 10 storm that reached sustained wind speeds of over 115 MPH, was the strongest storm to hit the enclave in 53 years. Hato caused an estimated $6.8 billion in damages, most of which occurred in mainland China. Macau reported an economic loss of $1.42 billion due to the typhoon.
"The weather comp is very easy in that August of last year saw the catastrophic Typhoon Hato, which was followed one week later by Typhoon Pakhar," Govertsen explained. "These two weather events took a big bite out of GGR last year."
Macau casinos still managed to win $2.8 billion in August 2017, a 20.4 percent increase on the prior year. Analysts are calling for GGR in August 2018 to grow in the mid-teens.
Long-Term Outlook
The prosperity Macau casinos will experience over the final five months of 2018 will be dependent on several factors. Major issues include determining whether China will further tighten credit regulations in Macau, and the impact a slowing overall economy in the People's Republic might have on VIP activity in the enclave.
Mass market visitation continues to increase, and that's good news for casinos, as margins on the demographic are much higher than the VIP. Visitor arrivals are up eight percent through the first six months of 2018.
JP Morgan Securities said in a note in June that it expects GGR to slow to nine percent over the second half of the year.