Macau Gaming Out-earns Sin City For Record Year in 2012
Posted on: January 7, 2013, 06:38h.
Last updated on: January 21, 2013, 10:49h.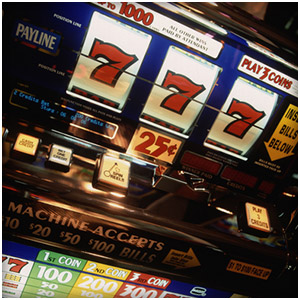 Macau's red-hot casino industry trumped Las Vegas for a record earning year in 2012, with a staggering $38 billion in gaming revenue at year's end.  In December 2012, the Chinese Special Administrative Region's 35 casinos brought in a single-month record high of $3.5 billion in gaming revenues, a sum that represents more than half of all Las Vegas' collected casino earnings for the year prior. Although the Macau totals show an increase of 13.5% over its own 2011 earnings, it has slowed down compared to a 42 percent growth rate between 2010 and 2011.
The year-end gaming revenues were released at start of year 2013 by Macau's Gaming Inspection and Coordination Bureau, making it the largest gambling region in the world in terms of gross gaming revenues.
Not all months during 2012 were stellar, however;  some showed only single digit growth over the year before, with July 2012 being particularly slow at just 1.5 percent, making it the lowest increase in the past three years there.
Of Macau's 35 casinos, Las Vegas Sands' Venetian Macau is currently the largest. Western interests will expand on the gambling mecca's casino front by 2015, with Wynn Resorts Ltd. now building a $4 billion resort, and  MGM Resorts approved for a $2.5 billion project as well as another with costs yet to be determined. Las Vegas Sands opened the initial phase of a new $4.4 billion project in Spring 2012, and a 4,000-room Sheraton is expected to open in March 2013.
As with the rest of the world, China's economy overall slowed down throughout 2012, but now appears to be on a slight upswing, according to some financial analysts. Improved access to the island from Mainland China, as well as an increase in middle-class customers, are expected to help.  One gaming group analyst predicts continued 25 percent-plus mass market growth on Macau for 2013, while others say that new casino regulations regarding smoking, changes in the VIP junket market, and the overall Chinese economy are expected to slow Macau's casino revenue growth in 2013.
Similar Guides On This Topic
Most Read