Macau Gambling Revenues Cut Nearly In Half For February
Posted on: March 8, 2015, 12:47h.
Last updated on: March 7, 2015, 12:53h.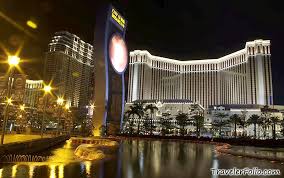 Macau casinos saw their worst fears realized in February, as gambling revenues were nearly cut in half when compared to the previous year. It marked the ninth consecutive month that Macau casinos saw revenues decline after a crackdown on corruption by the Chinese government.
In February, casinos brought in 19.5 billion patacas ($2.44 billion), down from 38 billion patacas ($4.76 billion) over the same month in 2014. That's a substantial drop of 49 percent, and brought revenues for Macau down to a level the territory hadn't seen since 2011.
Big Decline Was No Surprise
Heading into the last few days, just about everyone with any knowledge of the situation in Macau knew that the numbers were going to be bad: the question was simply how bad they could get. Last February was the highest revenue month in the history of Macau casinos, and the steep declines in the gaming sector there over the past few months meant that there was no chance of hitting that target again. A weak Lunar New Year holiday brought projections down even further.
"This would seem to be at the high end of the most recent consensus expectations and represented a volatile month that stepped outside of historical trends, which is a likely theme for 2015," said Grant Govertsen of the Union Gaming Group.
To be certain, there's still plenty of money to be made in Macau. The casinos there will likely take in about three times as much money as all of the gambling venues in Nevada for the month (February numbers are not yet available in the state), and nobody is crying poor in Las Vegas either. But that's far less than a year ago, when Macau could boast that it brought in six or seven times what the Nevada casinos collected.
The biggest problem for Macau continues to be at the high end, where junkets are struggling to bring in whales from mainland China after the corruption crackdown there.
"We believe the biggest culprit for the weak month was the already-troubled VIP segment," Govertsen said. "Ultimately, while we believe there was a pickup in VIP headcount, gaming volumes just weren't there."
Reasons for Optimism Later This Year
Thankfully, there might be a light at the end of the tunnel for Macau, or at least an end to the revenue slides. Many analysts believe that the declines should be smaller month after month going forward. No month last year compared to February's record haul, and the declines in revenues began in June, meaning that in a few months, there will be a much more reasonable baseline for the industry to shoot for.
And while improvements to the mass market segment haven't offset Macau's VIP losses, they could lead to at least a small rebound later in the year.
"We continue to believe growth should return to the market in the second half of 2015 as comparisons easy significantly post-May 2014 and as new supply is added," said gaming analysts Steven Wieczynski.
Macau operators are currently moving forward with large developments on the Cotai Strip, most of which include both gambling and other entertainment options. Meanwhile, government officials have suggested that they may place a cap on the number of tourism visas issued each year, though there has been no official word yet on when that could happen or what that cap would ultimately be.