Macau Casino Smoking Ban Petitioned by Labor Groups, Region's Revenue Struggles Continue
Posted on: April 21, 2016, 09:02h.
Last updated on: April 21, 2016, 09:39h.
Macau casino labor organizations are petitioning the special administrative region's government to enact a one-day smoking ban at all of the city's 33 casino venues.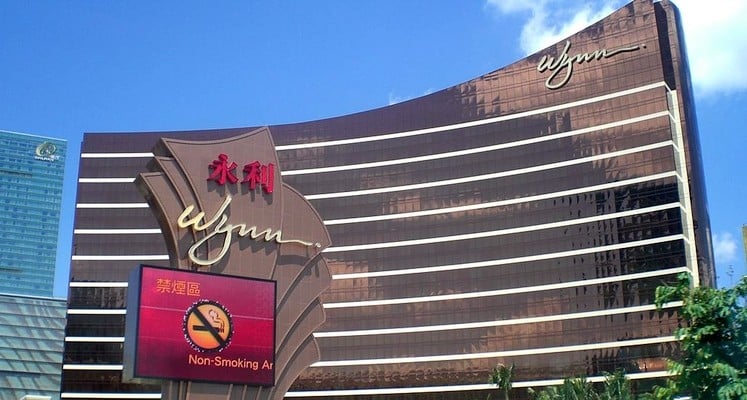 The Macau Gaming Enterprises Staff's Association (MGESA) and Forefront of Macau Gaming, two lobbying organizations that act on behalf of casino workers, are calling on lawmakers to prohibit any indoor smoking in casinos including the smoking lounges and VIP rooms on May 1.
While cigarettes and pipes are currently banned from casino floors except in designated enclosed airport-style cubicles and high-roller VIP and junket areas, the employee unions say additional steps are needed to protect the health of workforces.
"Even now that we have smoking lounges on the mass gaming floors, we still see cases of clients smoking at the gaming tables instead of going to the lounges," MGESA Director Choi Kam Fu told GGRAsia, a news source that covers Asia-Pacific gaming markets. "The companies are not always actively enforcing the smoking ban . . . We're not confident that allowing smoking lounges can really protect the health of workers."
Health of Macau
The request by the labor groups to Macau government officials won't likely be embraced as the region's once-robust gambling economy continues to struggle.
In 2013, Macau generated an astonishing $45.2 billion in gambling revenue. That same year, Las Vegas reported $11.1 billion, or less than one-fourth of Macau.
But as the Chinese government began to crack down on junket operators catering to the super wealthy trying to move money out from under the country's oversight, revenues quickly regressed. In 2015, revenue in Macau fell 34.3 percent, and the region's downward spiral is expected to last through 2016.
Forecasts estimate Macau casinos will drop upwards of another 15 percent over the next 12 months.
That's why banning cigarettes from all areas of the casinos won't likely be a popular idea in the minds of regulators.   
While smoking rates have plummeted in the United States over the decades to today's rate of 16.8 percent, the World Health Organization says nearly one in two Chinese citizens over the age of 15 regularly smokes.
Sands in Quicksand
Sheldon Adelson's Las Vegas Sands empire is prospering in certain locales around the world, but his investments in Macau are failing to meet expectations. The company's first-quarter results released Wednesday missed forecasts by 5.72 percent with revenues down nearly eight percent year-over-year.
The Venetian Macao Resort, Sands Macao, and Sands Cotai Central once again failed to reach projections as VIP players continue being kept at bay by the Chinese government.
Adelson isn't losing hope.
"We remain confident that our market-leading Cotai Strip properties, which will be complemented later this year by The Parisian Macao . . . will continue to provide the economic benefits of diversification to Macao, help attract greater numbers of business and leisure travelers, and provide our company with an outstanding and diversified platform for growth in the years ahead."
Wall Street isn't so confident. Shares of Las Vegas Sands fell more than 10 percent during early trading on Thursday.
Most Read