Macau Casino Resorts Take the Pot During Golden Week
Posted on: October 10, 2016, 03:00h.
Last updated on: October 10, 2016, 02:22h.
Macau casino resorts saw eight percent more visitors in the special administrative Chinese city during this year's Golden Week holiday than in 2015.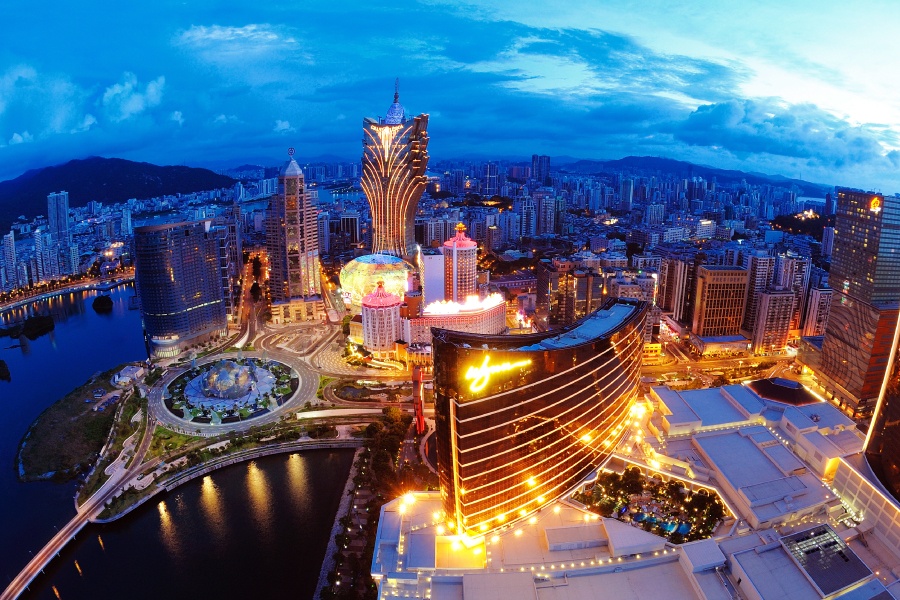 Officially called the National Day of the People's Republic of China, Golden Week is actually a three-day annual holiday that takes place October 1-3. However, most workers take the entire week off, and travel and spend money.
In 2016, an estimated 589 million Chinese traveled during Golden Week. And according to the Macau Government Tourist Office, Macau was one of the more popular destinations.
The tourism department reported that arrivals in Macau from mainland China totaled nearly 970,000 visitors.
The boost in travelers is a welcomed development after Macau saw visitation decline 5.5 percent in August year-on-year. Monthly visitation statistics for September as a whole have not yet been released.
Junk Revenue
Macau is trying to weather the storm President Xi Jinping is brewing in Beijing. The leader of the People's Republic is cracking down on VIP junket touring companies from bringing the mainland's wealthy to the gaming region to move money out from under China's control.
Part of the Portuguese Empire until 1999, Macau joined China under the condition that it would be a financial tax haven and free port with no foreign exchange controls. That's made the casino-rich region plush for those looking to reduce their high tax liabilities in China.
VIP touring operators "loan" or provide "free" money to their customers to gamble with. The suspicion, however, is that the schemes are effectively clever ways for citizens to launder money.
Jinping has severely hampered VIP companies by instituting rigorous regulatory controls. In August, 4.8 million visitors arrived in Macau on package tours, a 28.5 percent year-on-year decline.
Casinos and Recreation
To overcome the government's crusade against touring services, the casino and hospitality companies invested in Macau are catering to the more recreational gambler and traveller.
That strategy change is rather evident with the city's two newest resorts, Las Vegas Sands' $2.5 billion Parisian and Wynn Resorts' $4.1 billion Wynn Palace.
The Parisian features a half-scale replica of the Eiffel Tower, 20,000-square-foot children's play zone, and sprawling waterpark. Wynn Palace offers guests rides on a tramway that lifts them high in the air over the resort's performance lake fountains.
Reducing the importance of high-roller VIPs and shifting focus to recreational players is paying off for Macau casino floors.
September revenue in Macau totaled 18.4 billion patacas ($2.3 billion). That's a 7.4 percent gain on September 2015, and marks the second straight month that saw a comparative percentage increase.
Now fresh off the opening fanfare of Wynn Palace and The Parisian in August and September, Macau will look to continue attracting families and general travelers.
Unlike in the United States where families ramp up their traveling during November and December holidays, China's seven official public holidays concluded with Golden Week. The next governmental holiday isn't until January 1, 2017.
Similar Guides On This Topic