MacAphee and Boeree Split the Modern Way: On Twitter
Posted on: March 25, 2013, 04:15h.
Last updated on: March 25, 2013, 04:15h.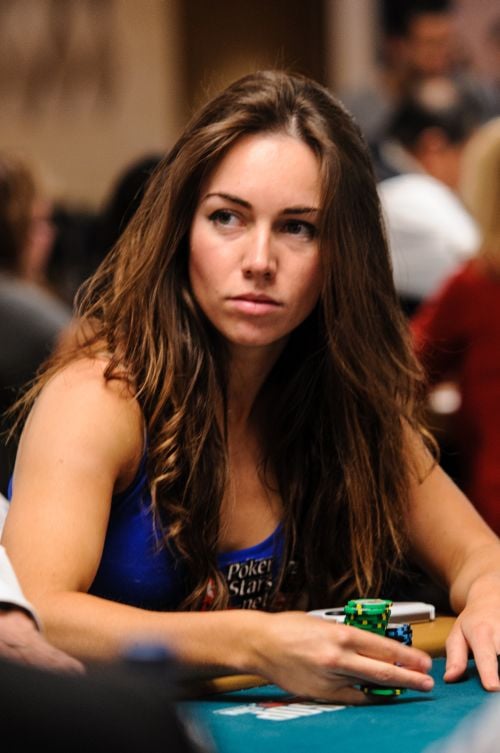 Ah, young love! The passion, the sex…the horrifying public breakup that makes you wonder how you ever thought you could bring this guy home to meet your parents. That must be what 29-year-old poker hottie Liv Boeree is thinking right about now, after her ex-boyfriend Kevin MacAphee got a tad trigger mouse finger happy with the Tweets after their recent split.
But then again, can you really blame MacAphee, the poor brokenhearted cuckold ? He's been dating poker's most dazzling student astrophysicist for the past two years, and given the former model's stunning good looks and poker's male-heavy population, it's gotta be brutal out there. So naturally, he's turned to Twitter to get the emotional support a guy needs at a time like this.
A few of his Shakespearean Twitter sonnets:
"So…@liv_boeree leaves for  Ireland for St.Paddy's for the weekend & comes back and breaks up with me." @KevinMacPhee
"People that lie just never stop lying, people that cheat never stop cheating. People don't change" @KevinMacPhee
Emerged from Reality TV
Given her movie star appearance, Boeree hasn't really played against type at any point with her high-ranking online poker pro ex. After all, she met the poker universe on reality TV back in '05, when she was coached by top pros Phil Hellmuth, Dave "Devilfish" Ulliot and poker's fallen angel Annie Duke for the poker reality show Ultimatepoker.com Showdown. (We can just imagine the casting sessions for that one.)
A few TV gigs later, and lo and behold, Boeree emerged the 2010 European Poker Tour (EPT) winner for a cool  €1,250,000 (about $1,630,000, give or take a couple of hundred bucks), becoming the first woman ever to win an EPT title, and unquestionably the hottest ever to do so. 'Twas on the heels of all these accolades that she hooked up with Kevin MacAphee, himself an EPT champion only a month before she was. How could it not be kismet?
Your Cheatin' Heart
A few names have been tossed around as the possible cuckolders, but far be it from us to engage in such idle gossip. Suffice it to say that a reality show pilot, recently shot for the Travel Channel and showing the MacAphee-Boeree love match as akin to the Liz and Dick of poker, has now undoubtedly been shelved amid the acrimonious breakup and flying Tweets of the MacAphee and Boeree split. Boeree, by the by, has been silent through it all; and as any man who's had a girlfriend or wife knows, that's when you should be really, really afraid.