Lucchese Crime Family Boss Gets Three Years in New Jersey State Prison for Operating $2 Billion Gambling Ring
Posted on: April 22, 2016, 11:25h.
Last updated on: April 22, 2016, 12:27h.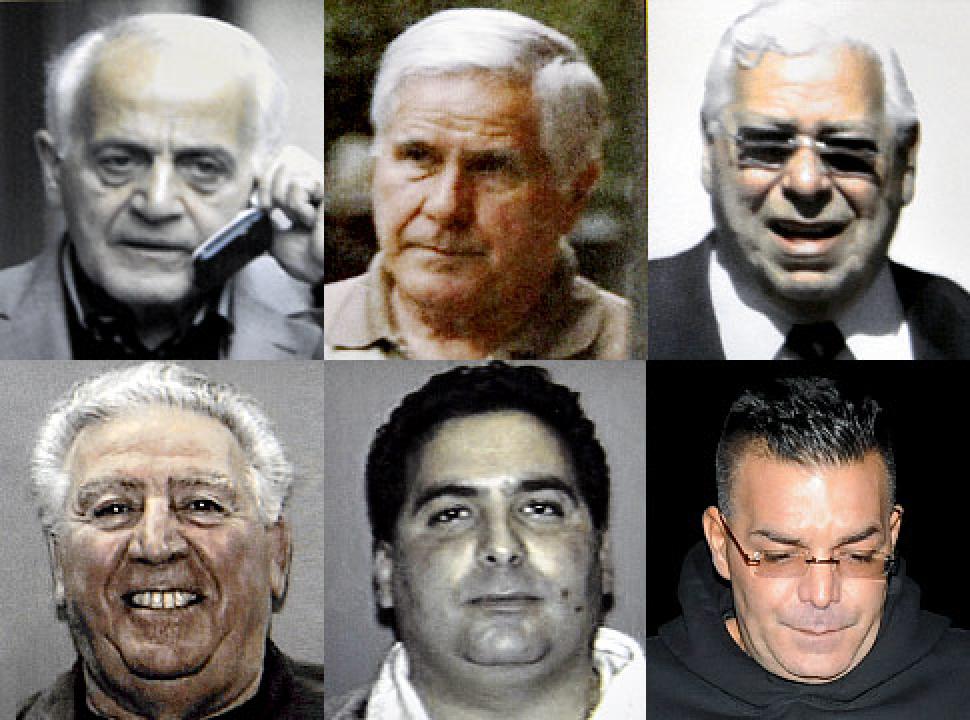 The Lucchese crime family is a boss short this week after New Jersey Acting Attorney General Robert Lougy announced that Joseph DiNapoli would spend the next three years in state prison for operating an illegal multibillion-dollar gambling ring that was uncovered by investigators in 2007.
Led by the New Jersey Division of Criminal Justice, DiNapoli pled guilty in February to racketeering charges stemming from the gambling operation that reportedly grossed $2.2 billion during a 15-month period in the mid-2000s. The vast majority of the revenue evidently stemmed from sports betting.
New Jersey State Superior Court Judge Salem Vincent Ahto sentenced the notorious crime boss in Morris County on Wednesday. At 80-years-old, DiNapoli will be 83 when he's scheduled to once again become a free man.
Cosa Nostra Goes Costa Rica
DiNapoli is rumored to be a captain of the family and controlled its day-to-day operations from 2003 to 2011 as part of the Lucchese's three-member ruling panel.
According to prosecutors, DiNapoli's gambling ring accepted bets through password-protected websites. A wire room based in Costa Rica recorded the wagers and then tallied the winnings and payouts.
Mob agents were responsible for bringing in gamblers to the ring and pressuring them to pay up when they lost. Thousands of US citizens placed money on sporting events through the enterprise according to the official New Jersey press release.
In addition to overseeing the sports betting gambling ring, investigators say DiNapoli orchestrated a scheme that brought together a corrections officer and high-ranking member of the Bloods street gang. Together, the conspiracy smuggled drugs and prepaid cell phones into the East Jersey State Prison.
Not So Good Fellas
The Lucchese crime family is one of the "Five Families" in the New York City metro area along with the Bonanno, Colombo, Gambino, and Genovese organized mobs.
Aside from its criminal activities that includes contract killing, aircraft hijacking, prostitution, drug trafficking and a host of other felonious undertakings, the Lucchese mob is famous for Henry Hill, one of its mobsters who turned into an FBI informant. Hill's life was the subject of Martin Scorsese's 1990 film "Goodfellas."
The mob and gambling have gone hand-in-hand for decades.
Las Vegas likely wouldn't be the same Las Vegas it is today without the mob, as mobsters like Bugsy Siegel and Meyer Lansky bankrolled several of Sin City's earliest casinos.
Earlier this month, Italian police uncovered an apparent Mafia-linked online gambling operation in Salerno, Italy. According to authorities, the Jamm Jamm disco bar rigged gambling games to make it "impossible for players to make significant winnings."
Back in the United States, Atlantic City Mayor Don Guardian (R) is warning residents in the Garden State that expanding casinos throughout New Jersey also expands criminal activities including prostitution. Engaged in a bitter battle with the state government and Governor Chris Christie (R), Guardian is urging voters to vote against a referendum this November that would end Atlantic City's gambling monopoly in the state.
Most Read