Lottery Winner Harry Black Doesn't Have Any Money For You
Posted on: July 27, 2013, 05:30h.
Last updated on: July 25, 2013, 02:25h.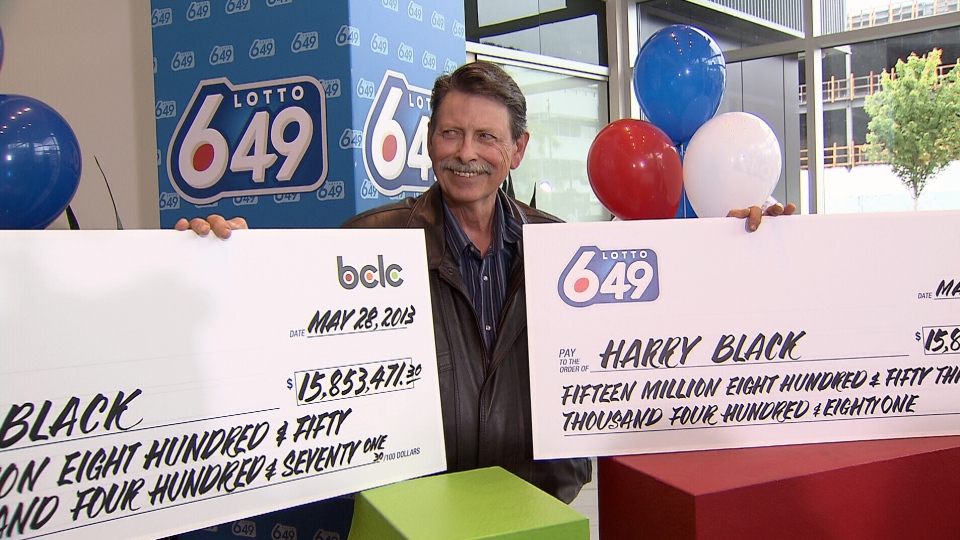 While most of us ignore emails from unknown sources that tell us we've won a huge lump sum, there are still unsuspecting people out there who can become victims of such scams and hand out their hard-earned money to these con artists.
Harry Black Win Evoked
In a recent report by CTV News, it appears a new angle is being used, as British Columbian multimillionaire lottery jackpot winner Harry Black is being used to scam a new wave of naive victims as his name appears in the emails to convince people there is a genuine prize awaiting them.
Michelle Gantzer from Virginia told CTV News that she recently received an email from a man who claimed to represent Harry Black, who won $31.7 million in April, telling her that she was one of a handful of people specially picked to receive a lump sum from his winnings.
In order to receive a share of the 66-year-old's lottery win, all she had to do was make a donation.
"I emailed him and he emailed back as Harry Black and just said that I was chosen, along with three other people, to receive $2 million as long as I donated some of the money," said Gantzer.
"Of course I thought it was a scam," she added, "but my curiosity was up so I went along with it."
Didn't Go All the Way
Gantzer explained that she went along until the point at which she was asked for her social security number or a cash deposit. Shortly afterwards, she was instructed to cough up $450 in order to open an account so that the prize money could be deposited for her. Fortunately, Gantzer declined the offer from there on in.
This isn't the first time a real lottery winner's name has been used to target unsuspecting victims, as a spokesman from the Better Business Bureau, Mark Fernandes, explained. He says that up until around March this year, scammers were using the names of 2010 Nova Scotia jackpot winners Allen and Victoria Large to lure people into their scams.
It seems these particular scams are more clever than you may think, as they prey on people's trusting nature when they see the name of a real winner, and the Harry Black scam even referenced a reputable UK-based bank.
"Most people when they hear a very familiar name, someone that's a past winner, they can reference a website or a past news story and it adds a little more legitimacy to the email scam," explained Fernandes.
As always, it's best to remain vigilant of unknown email contacts. And if in doubt about whether or not something sounds too good to be true, it's probably best to ignore it.