Legalized Online Gambling at a Standstill for Prince Edward Island
Posted on: April 4, 2013, 05:44h.
Last updated on: April 3, 2013, 03:46h.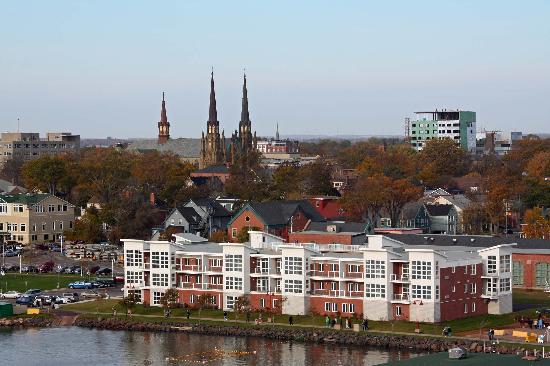 Wes Sheridan, Finance Minister for the Canadian provincial government of Prince Edward Island, was recently reported as announcing that plans to push ahead with an online gambling regulatory and licensing system had ground to a halt.
Sheridan told the local Guardian newspaper that the provincial government has already lost out on millions of dollars in revenues which could have been created through tax and licensing as a consequence of the slow movement.
 "Dead End"
"Right now we're at a dead end," stated Sheridan to the newspaper, who explained that the First Nation Mi'kmaq Confederacy of Prince Edward Island initially approached the provincial government with the idea back in 2009 that many First Nations tribes throughout the country benefit from gaming revenues.
"They wanted to come in and talk to us about that and they threw this idea at us," said Sheridan, who added that a system to regulate online gaming across the country from Prince Edward Island was proposed by the tribe.
 Committee Unproductive
A Transaction Platform Report was commissioned by the tribe through Simplex, a European financial processing firm, and a committee was also established which included representatives from both the tribe itself and the provincial government.
Despite the committee's establishment, no work on the project has been carried out over the past 12 months, and talks with other provinces are yet to yield results.
Sheridan expressed a concern at this lack of movement and progress, as well as the dangers that can occur through unregulated online gambling operators. He also explained that the need for agreements with other regulated provinces was posing a problem, but was essential if Prince Edward Island residents were to be able to gamble in provinces outside of their own and for the governments to share revenues.
A spokesperson for the Mi'kmaq Confederacy spoke to the Guardian, acknowledging that Prince Edward Island residents were currently using gambling operators which were not government regulated, and expressed that the proposal from the Confederacy aimed at resolving this.
Seeking Solutions
Looking forward, Sheridan explained that he wants to see a regulated online gaming sector, and that the province will strive to find a way to provide online gamblers with a safe and regulated industry.
"The industry is only going to grow as more people get involved in online gaming," stated Sheridan. "We can either stick our heads in the sand and pretend it doesn't take place or we can find solutions."
Similar Guides On This Topic