Latest Powerball Couple Was Sleepless in Florida Over $328 Million Lottery Win
Posted on: February 18, 2016, 03:32h.
Last updated on: February 18, 2016, 12:45h.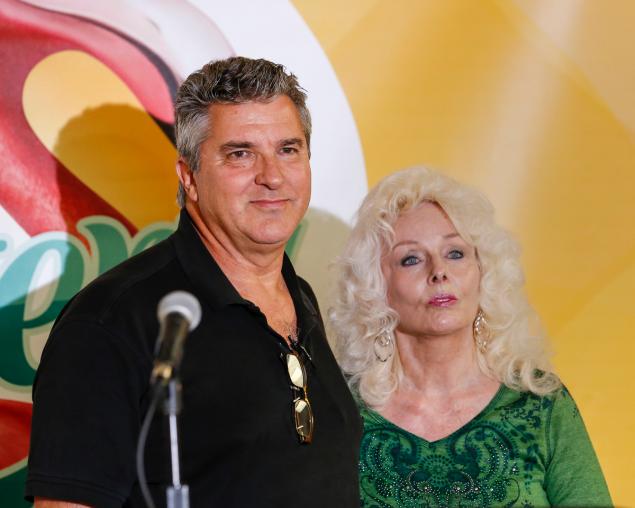 A Florida couple who yesterday came forward to claim their share of the biggest lottery jackpot of all time admitted that the whole experience has been "stressful" and has caused them to lose sleep.
David Kaltschmidt, 55, and Maureen Smith, 70, originally of Long Island, New York, told reporters that after receiving financial advice, the duo chose to receive a one-time payment of $328 million, rather than $528 million divided into 30 annual payments over the next 29 years. The decision was due to Smith's age, the couple said.
The cash to be received doesn't account for federal taxes, which could add up to as much as 40 percent. Presumably, their attorneys have advised them on trust structures to pay as little as possible of their massive windfall to the feds.
When asked what they might spend it on, Smith, who had played the same set of numbers for the past 30 years, said she wanted "a massage."
Kept Win Hidden 
"We are going to take care of family and we have a lot to think about, it's very stressful, it's new, we really don't know," the Dolly Parton doppleganger told reporters. She also suggested the new money might make her "less friendly because of all the worrying."
"We lost a lot of sleep and I lost over 10 pounds, it's a lot of pacing at night," said Kaltschmidt, who added that at the very least he would now be able to retire from his job as a mechanical engineer at Northrup Grumman.
"Instead of designing airplanes, I am going to be doing charities and tax strategies and investments," he said. "We are not going to go party. We are still going to live the same lives."
The couple, who cheated odds of 292.2 million to 1 to pick up their share of the record $1.6 billion powerball jackpot, said that until last week, they had kept the news of their win from even friends and family, including their own (presumably grown) children.
Lottery Curse
The couple are perhaps right to be cautious. Startling statistics suggest that nearly 70 percent of lottery winners end up broke within seven years, and those are the lucky ones.
Many winners say they deeply regret the day their numbers came up, with the pressure of sudden wealth putting unbearable strain on relationships with friends and family members, and driving some to drugs or self-destruction.
Could a fear of the "lottery curse" be the reason that one owner of the three winning tickets has yet to come forward? The remaining ticket was sold at a convenience store in Chino Hills near Los Angeles and its holder is, as yet, unknown.
The third ticket belonged to the Robinson family, from the tiny town of Munford in Tennessee, who suggested they would pay off their student loans with the money.
"We just wanted a little piece of the pie. Instead we got a big piece!" said the Robinsons.
Wait, they're spending it on pie?
The Mayor of Munford, Dwayne Cole, plans to name a day in honor of his local Powerball winners. Maybe pie will be served to residents. Lots and lots of pie.