Las Vegas Will Quickly Feel Impact of European Travel Ban Because of COVID-19 Pandemic
Posted on: March 12, 2020, 08:51h.
Last updated on: March 12, 2020, 09:25h.
Las Vegas is expected to be hit especially hard by the 30-day travel ban on arriving passengers from Europe because of the ongoing COVID-19 pandemic.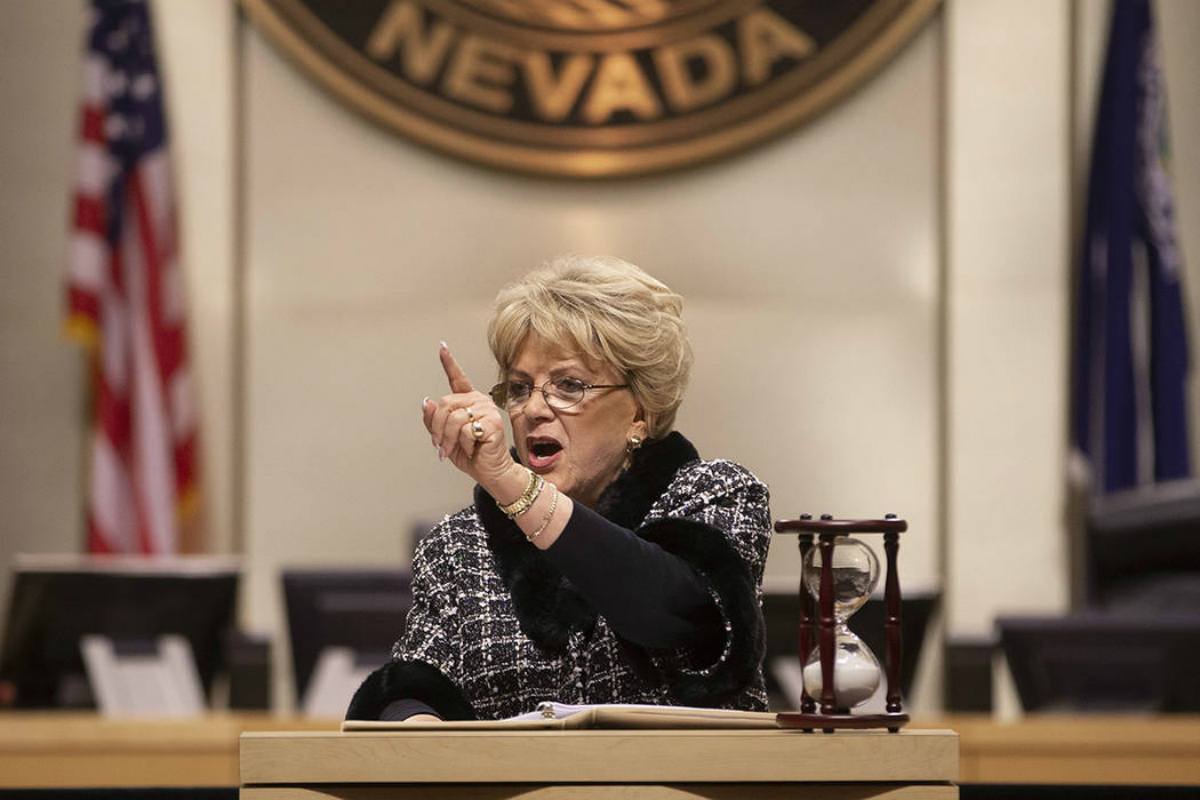 On Wednesday night, President Donald Trump addressed the nation from the Oval Office. Along with calling on a $50 billion funding increase to the Small Business Administration to provide businesses negatively affected by the novel coronavirus with low-interest loans, deferred tax payments for individuals and businesses impacted by the disease, and requesting Congress to pass payroll tax relief, the President announced that no foreigners arriving from Europe will be permitted entry to the US for 30 days.
"The European Union failed to take the same precautions and restrict travel from China and other hot spots. As a result, a large number of new clusters in the United States were seeded by travelers from Europe," Trump said.
The President added, "To keep new cases from entering our shores, we will be suspending all travel from Europe to the United States for the next 30 days. The new rules will go into effect Friday at midnight."
Las Vegas travel officials say the ban will lead to a substantial hit on Southern Nevada's economy, which relies on tourism unlike any other major city in the country.
Show Must Not Go On
Data from the Las Vegas Convention and Visitors Authority (LVCVA) shows that in 2018 Canada (1.59 million people) and Mexico (1.14M) were the top international market origins. The UK was next at 736,000 visitor arrivals – which isn't included in the travel ban.
But several European countries are also key origin markets for Las Vegas. The include: Germany (219,600), France (96,300), and Netherlands (59,000). More than 1.5 million people annually come to Las Vegas from European countries.
The LVCVA is funded by hotel room taxes and its operation of the Las Vegas Convention Center. With travel being restricted, and conventions being canceled left and right, the agency says it's bracing for an economic fallout from the deadly disease.
Those revenue streams are going to be hit pretty significantly. We don't know exactly what that number is going to be, but it's going to be meaningful," LVCVA CEO Steve Hill told KTNV Las Vegas.
The Las Vegas Strip kicked off the year positively, gross gaming revenue increasing 7.5 percent to $572.1 million. Statistics from February haven't yet been released, but the industry is bracing for difficult times in the months ahead.
American Gaming Association (AGA) President Bill Miller says he's lobbying for the gaming industry to be included in any economic stimulus being considered in Congress.
Mad Mayor
Las Vegas Mayor Carolyn Goodman believes the global pandemic is being blown out of proportion.
"In 1933, President Franklin Delano Roosevelt said, 'There is nothing to fear but fear itself.' This fear has taken over the world, and if you look and talk to doctors, I have yet to see a doctor who espouses the voice of social media and what the media is doing here," the mayor remarked during the agency's board meeting.
"The media is absolutely destroying us," she concluded.
The Southern Nevada Health District announced three new presumptive positive cases of the coronavirus yesterday, bringing the total to five in Clark County.
Similar Guides On This Topic