Las Vegas Strip Property Values Expected to Soar After Completion of Convention Center, Raiders Stadium
Posted on: March 25, 2019, 10:12h.
Last updated on: March 25, 2019, 10:12h.
Las Vegas Strip property values are poised to surge in the coming years, as demand increases amid limited availability. That's according to several experts with vast economic experience working in Southern Nevada.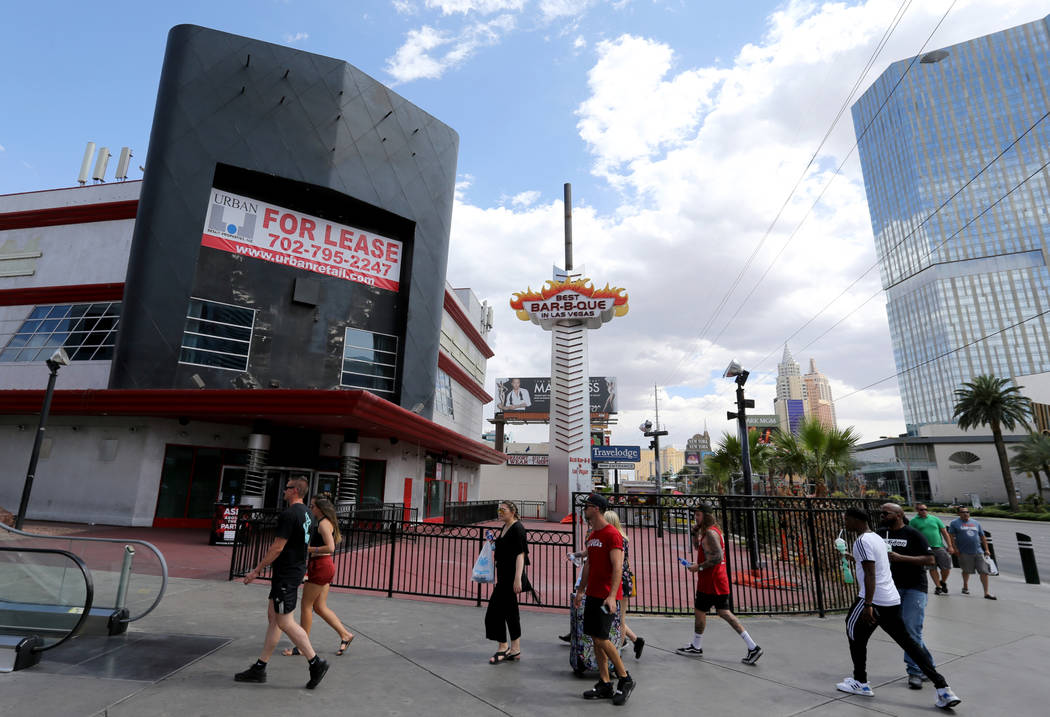 The Economic Club of Las Vegas welcomed three experts with varying backgrounds to share their economic outlook on Sin City.
CBRE Global Gaming Group Executive Vice President John Knott told attendees he sees available acres on the Strip going for $50 million each in the coming years. Knott has headed the real estate firm's gaming division since 2003.
The Las Vegas Review-Journal reports that Knott's optimism regarding escalating Strip rates will come as a result of the completion of the Las Vegas Convention Center expansion and the Raiders' NFL football stadium, as well as new casino resorts including Resorts World, Project Neon, Circa, and The Drew.
It's a big projection, as acres haven't gone for anywhere near that number in recent years. But Knott says if population increases currently being seen throughout the region continue, the resort corridor will lengthen southward and demand for Strip frontage will further increase.
Last July, Israeli hotelier Asher Gabay struck a deal to acquire the 8 Motel across from Mandalay Bay on the Strip's southern end. The purchase price was $7.4 million for the roughly one-acre site.
Strong Economy
Other speakers at the Economic Club event included Michigan University Sports Management Professor Stefan Szymanski. He believes changing attitudes regarding sports betting and the expansion of the gambling activity into new states could lead to Las Vegas hosting premiere sporting events.
That includes the Summer Olympics. Szymanski says few cities are as well equipped to host the international spectacle as Las Vegas. However, the International Olympic Committee remains concerned with integrity issues as they relate to sports betting, and Las Vegas' reputation as a gambling hub could hurt its odds of hosting a Summer Games.
UNLV's David Schwartz, who previously served as director of the school's Center for Gaming Research, was additionally on hand to provide market insight. He says casinos pivoting to include more non-gaming attractions in recent years has only made the city economy more robust.
For Sale
Last year, a group of investors with Spectrum Group Management put 16 acres of Strip property on the market for $800 million. The property is located across from CityCenter and currently houses retail buildings and parking lots.
Knott was the listing agent on the property. As for the $50 million per acre ask, Knott said at the time, "We've already had some meetings with people who don't think we're crazy."
The unfinished Fontainebleau and its accompanying 24.5 acres were sold for $600 million in 2017. The property – which is being renamed The Drew – went for about $24.5 million per acre. Wynn Resorts paid $8.8 million for each of the 38 acres it acquired last year next to the Fashion Show mall for a total investment of $336 million.
Similar Guides On This Topic