Las Vegas Strip Gaming Revenue Falls Six Percent in July, Casino Stocks React Negatively
Posted on: August 31, 2018, 10:00h.
Last updated on: August 31, 2018, 08:59h.
Casinos on the Las Vegas Strip saw gross gambling revenue (GGR) drop 5.8 percent in July to $533.1 million.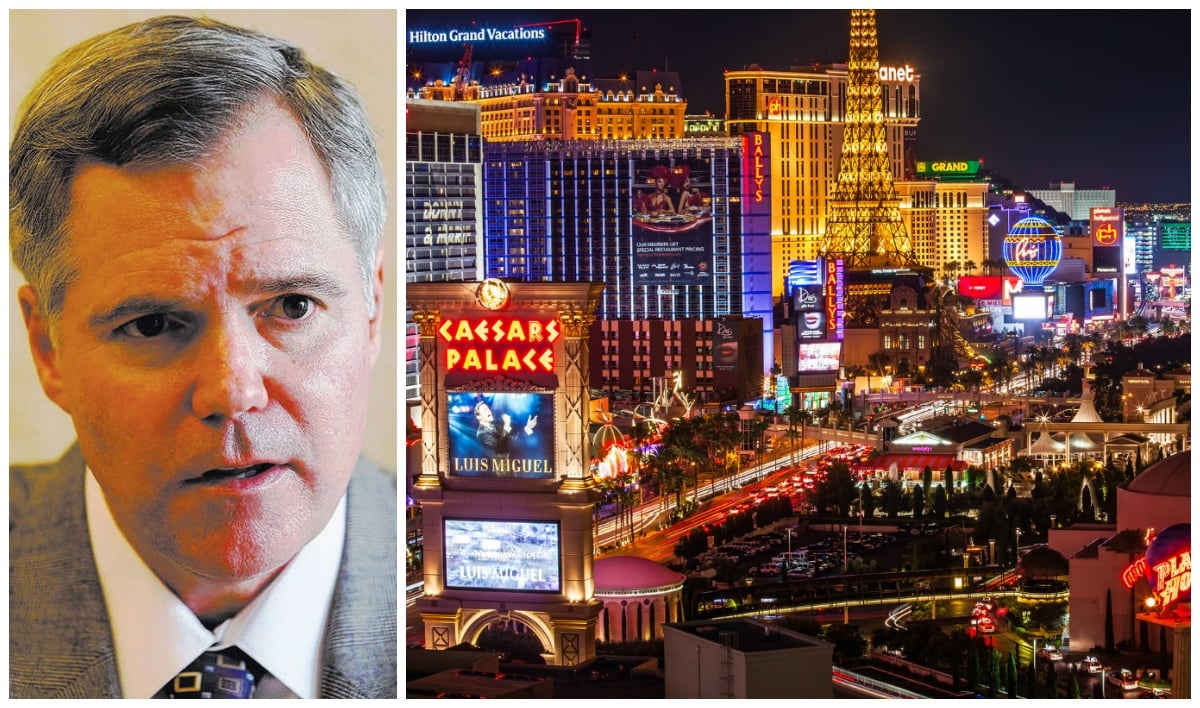 July marks the first month in the third quarter, a three-month period that has Wall Street investors concerned following cautionary guidance from several of the gaming industry's most important chief executives.
Caesars Entertainment CEO Mark Frissora warned shareholders that the company wasn't increasing its Q3 financial outlook because Sin City had seen some softening in demand due to fewer events. Caesars stock fell nearly three percent on Thursday following the July gaming report news.
MGM Resorts was down 2.4 percent, while Las Vegas Sands and Wynn Resorts, which both more heavily rely on Macau for their gaming revenue, respectively lost 0.7 percent and 0.15 percent.
Blame Game
Nevada casinos were basically flat in July, with total revenue coming in at $996.4 million. That's just a 0.2 percent decline on the $998 million statewide haul in July 2017.
Nevada Gaming Control Board Senior Research Analyst Michael Lawton told the Las Vegas Review-Journal that lower win rates are the culprit.
"Game and table win were the reason statewide win was off, which was due to baccarat and mini-baccarat recording lower volume amounts, but the decreases were primarily the result of lower hold," Lawton explained.
The calendar also didn't do July 2018 any favors. Last month had four Saturdays, compared to five in 2017.
Slot machines accounted for $667.8 million of the state's $996.4 million win. Baccarat tables kept $101 million, while blackjack players lost $93.3 million. Sportsbooks generated GGR of $4 million on a 1.66 percent win rate.
Tough Road Ahead
The Las Vegas Strip is in for more challenges, as August 2018 is another difficult comparison to the same month in 2017.
This time a year ago, the world was abuzz with the Floyd Mayweather and Conor McGregor boxing spectacle that packed Strip hotels and gaming floors. The fight generated $65 million in wagers placed in Nevada.
The Mayweather-McGregor fight at T-Mobile Arena led to the Las Vegas Strip reporting GGR of $545.5 million in August 2017, which was a more than 21 percent year-over-year surge.
Lawton said at the time, "The fight was a tremendous event and was a large contributor to gaming win for not just sports wagering but also table games and slots."
Las Vegas August 2018, of course, has no Mayweather hype. There's also 21 fewer events at T-Mobile July through September this year than in 2017. Regardless, Frissora says the demand easing is simply "an event-driven blip" that is a short-term issue. MGM Resorts CEO Jim Murren agrees.
"Summer months are tough, particularly on the convention side," Murren stated. "This is a third quarter phenomenon. It has been a third quarter phenomena. And the way we're going to address and we have been addressing it is to continue to bring content to Las Vegas."