Las Vegas Stadium Rumored to Be Included in Four-City Super Bowl Rotation
Posted on: May 22, 2018, 03:00h.
Last updated on: May 22, 2018, 03:14h.
The $1.8 billion Las Vegas stadium that will become the home of the NFL Raiders is rumored to also be set for inclusion in a four-city Super Bowl rotation.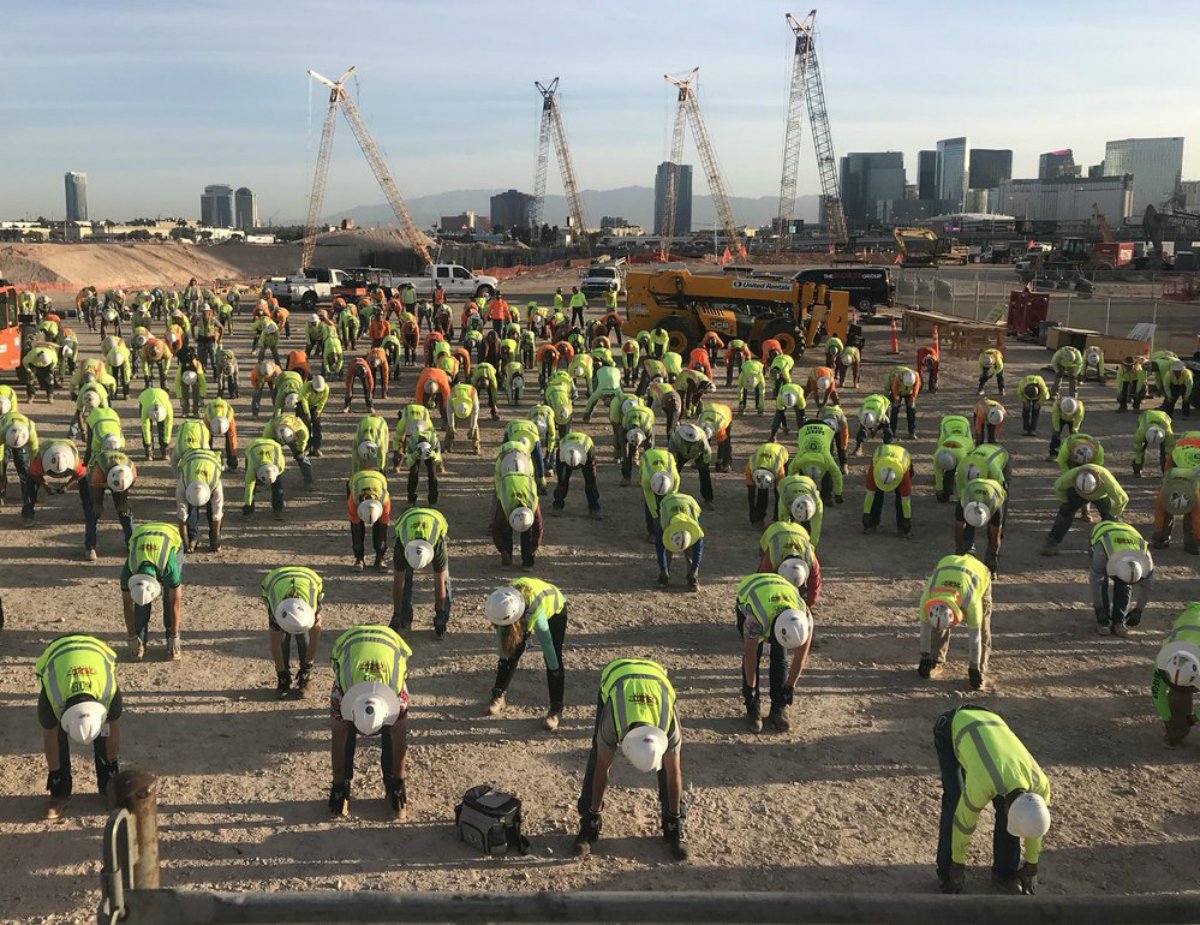 NFL owners are meeting this week to finalize plans to respectively award Glendale (Arizona) and New Orleans the 2023 and 2024 Super Bowls. But reports have surfaced that they'll also decide on a four-city rotation that will take over future hosting duties.
According to NBC Sports' Mike Florio, who writes for ProFootballTalk.com, Las Vegas is likely to be one of the cities. Miami and Los Angeles are also expected to be named, and either Glendale or New Orleans the fourth.
The NFL changed its Super Bowl nomination process last fall. Beginning with the appointment of the 2025 big game, four core cities will rotate hosting the event, with periodic "wild card" cities taking a year here and there.
"As the source explained it, the anticipated reaction to the first Super Bowl in Las Vegas will be something like this, 'Why don't we have it here every year?' And while that's not practical, the Super Bowl likely will be returning to Las Vegas every four or five years," Florio says of his insider.
The NFL had long opposed a franchise calling Las Vegas home due to its widespread sports betting. But with such gambling expected to come to states across America after the Supreme Court repealed the federal ban, the league is easing its position.
Seven-Year Pitch
Las Vegas Stadium is under construction along I-15 between Russell Road and Hacienda Avenue. The 65,000-seat domed facility is expected to be ready in time for the Raiders to relocate and begin playing in Southern Nevada for the 2020 NFL season.
In February, excitement built regarding Las Vegas' Super Bowl chances in 2023 and 2024 after NFL Senior VP of Events Peter O'Reilly said the city is a "realistic" candidate. Paired with Raiders owner Mark Davis sitting on the NFL Super Bowl and Major Events Committee, and the enthusiasm was somewhat justified.
But it now appears Las Vegas won't be welcoming the Super Bowl for at least another seven years. Florio believes that might be a good thing, as Las Vegas — the convention capital of the US — is often booked out several years in advance.
What a Super Bowl Means
The NFL has successfully persuaded cities across the country to invest in new stadiums for their pro football team with the promise of a future Super Bowl.
Eight NFL stadiums have been constructed since 2006, and by 2022, all eight will have hosted a Super Bowl.
Many of the stadiums were partially funded with tax money. Conventions, Sports & Leisure International, a consulting firm, reports that $250 million in public money on average has been contributed.
The Southern Nevada Tourism Infrastructure Committee far exceeded that average, as it earmarked $750 million in hotel occupancy taxes for the $1.9 billion undertaking.
State and local governments have justified using taxes to build stadiums on grounds that the investments deliver strong returns to the region's economy. But hosting the Super Bowl, which requires sending the NFL more guaranteed money, can actually be a loss.
Sports economist Victor Matheson, who's written extensively on the subject, tells The New York Times that the big game typically generates between $30 million and $130 million in economic activity. But with cities required to cover various costs and often provide tax breaks to the NFL, he says state and city officials should consider themselves lucky to break even.