LVS to Pay DOJ $7 Million to End Investigation into Payments in China 
Posted on: January 20, 2017, 03:00h.
Last updated on: January 20, 2017, 09:59h.
Sheldon Adelson's Las Vegas Sands will pay almost $7 million to resolve a Department of Justice investigation into federal anti-bribery law violations in China and Macau.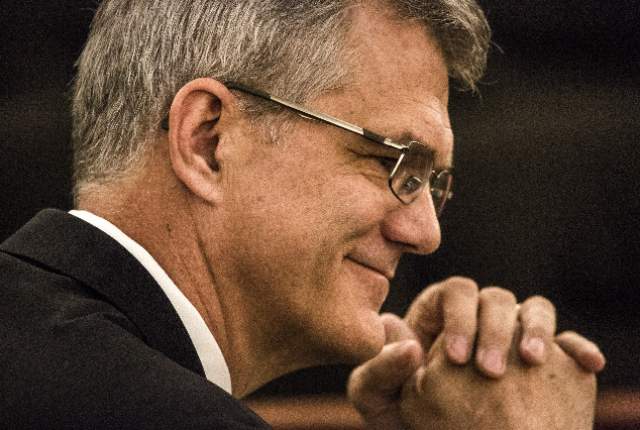 It is illegal, under the US Foreign Corrupt Practices Act, for companies and their executives to attempt to influence foreign government officials with personal payments.
The investigation found no evidence of corrupt intent or bribery by LVS, it noted that, between 2006 and 2009, LVS transferred around $60 million to an unnamed Chinese consultant to help further its business interests in the Far East.
It also paid him $5.8 million without any "discernible legitimate business purpose," per the settlement filing.
Sands Tried to Buy Chinese Basketball Team
Investigators believe the agent was used to hide LVS's attempt to purchase a Chinese basketball team, even though the Chinese Basketball Association prohibits gambling companies from ownership, as well as property in Beijing.
"Certain Sands executives knowingly and wilfully failed to … adequately ensure the legitimacy of payments" to the consultant, said the government filing, and "continued to make payments to the consultant despite warnings from its finance staff and an outside auditor that the business consultant had failed to account for portions of these funds."
LVS last year agreed to a $9 million civil settlement with the US Securities and Exchange Commission over the same allegations.
The investigations stemmed from allegations made by former Sands China CEO Steven Jacobs, who sued LVS for wrongful dismissal, shortly after he was fired in 2010.
Adelson has said Jacobs was sacked for "incompetence," but Jacobs claims it was for trying to blow the whistle on company improprieties in China and Macau. Jacobs alleged these included business deals with triad figures and payoffs to Chinese officials.
Jacobs Settlement
After a long legal battle, LVS settled with Jacobs in May 2016 for an undisclosed sum, which a Wall Street Journal source claimed was $75 million.
But LVS believes it has been largely vindicated by the SEC and DOJ investigations because they failed to uncover evidence of Jacob's more serious claims.
While the investigations looked into those allegations, they mainly found fault with the record-keeping of former COO William Weidner in 2006, long before Jacobs joined the company.
"The company is pleased that its cooperation and long-term commitment to compliance were recognized in reaching this resolution.
We are equally pleased that all inquiries related to these issues have now been completely resolved," Las Vegas Sands spokesman Ron Reese said in an email to Reuters.