Las Vegas Sands Pays $47.4 Million to Feds to Escape Criminal Charges
Posted on: August 31, 2013, 05:30h.
Last updated on: August 29, 2013, 07:42h.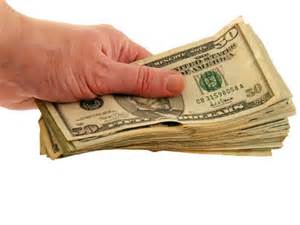 A lot of individual states make bank on gambling activities of their constituents; things such as lotteries and casino taxes. But the federal government seems to have found their cash cow at a much higher and slicker level these days: skimming huge sums from indicted gambling businesses in exchange for the culprits getting away with light or no sentencing.
Full Tilt boss Ray Bitar was a notable example of this recently, and now Las Vegas Sands Corp. – headed by billionaire curmudgeon Sheldon Adelson – has followed suit, agreeing to pay $47.4 million in punitive fines so that federal prosecutors don't slam the casino conglomerate with criminal charges for money laundering. Just the price of doing business, it seems.
DoJ and Sands Come to Terms
A recently signed agreement between the U.S Department of Justice (DoJ) and Las Vegas Sands states that, based on the evidence, the company was recalcitrant in alerting federal authorities when one of its whales made numerous questionably large deposits at their Las Vegas casino The Venetian in 2006 and 2007. The high stakes gambler in question was later tied to a major international drug trafficking ring.
The agreement ends a two-year criminal investigation by the U.S. Attorney's office in Los Angeles, and that office has now agreed to seek no further indictments as well. A Las Vegas Sands spokesperson, Ron Reese, says the gambling empire cooperated fully with the feds "and that effort was recognized by the government." Also, the nice early Christmas bonus check probably didn't hurt matters.
Still Could Face SEC Charges
However, the casino conglomerate isn't entirely out of the woods yet.  According to Gaming Control Board Chairman A.G. Burnett, Las Vegas Sands Corp. could still be held liable if the Board reviews the settlement terms and finds anything questionable; they still have the option to file their own charges, if so.
"Now that the agreement has been finalized, it will be determined if there were any violations of the state's Foreign Gaming Act," Burnett said.
While the opera ain't quite over yet, some gaming analysts actually think that Sands got off pretty easy with "just" the $47.4 million kickback, um, we mean forfeiture.  Credit-Suisse analyst Joel Simkins had this to say about it: "We believe this ruling removes a key overhang to the longer-term Las Vegas Sands story. And, we believe it will come as a relief to many investors who may have anticipated a more substantial punishment."
The ongoing investigation involved not only the DoJ, but also the Securities and Exchange Commission (SEC), which monitors things like stock fraud and insider trading.  The SEC was scrutinizing the happenings to see if any violations of the Foreign Corrupt Practices Act had been implemented.  Allegations of possible misconduct were brought to the SEC's attention by an unhappy employee after he was fired in what he termed a wrongful termination lawsuit. The employee happened to be the CEO of Sands' Macau casino ops at the time of the firing.
The federal money laundering charges came about after a high roller – dual Chinese-Mexican citizen and "businessman" Zhenli Ye Gon – gambled at the Venetian after depositing more than $45 million into his player's account there in 2006 and 2007.  He now faces drug trafficking charges in Mexico.
Similar Guides On This Topic