Las Vegas Metro Police Say No More October 1 Shooting Materials Will Be Released
Posted on: January 4, 2019, 07:22h.
Last updated on: January 4, 2019, 08:11h.
Las Vegas Metro says its near-weekly releases of materials and information regarding the October 1, 2017, mass shooting have ended, in accordance with a court order.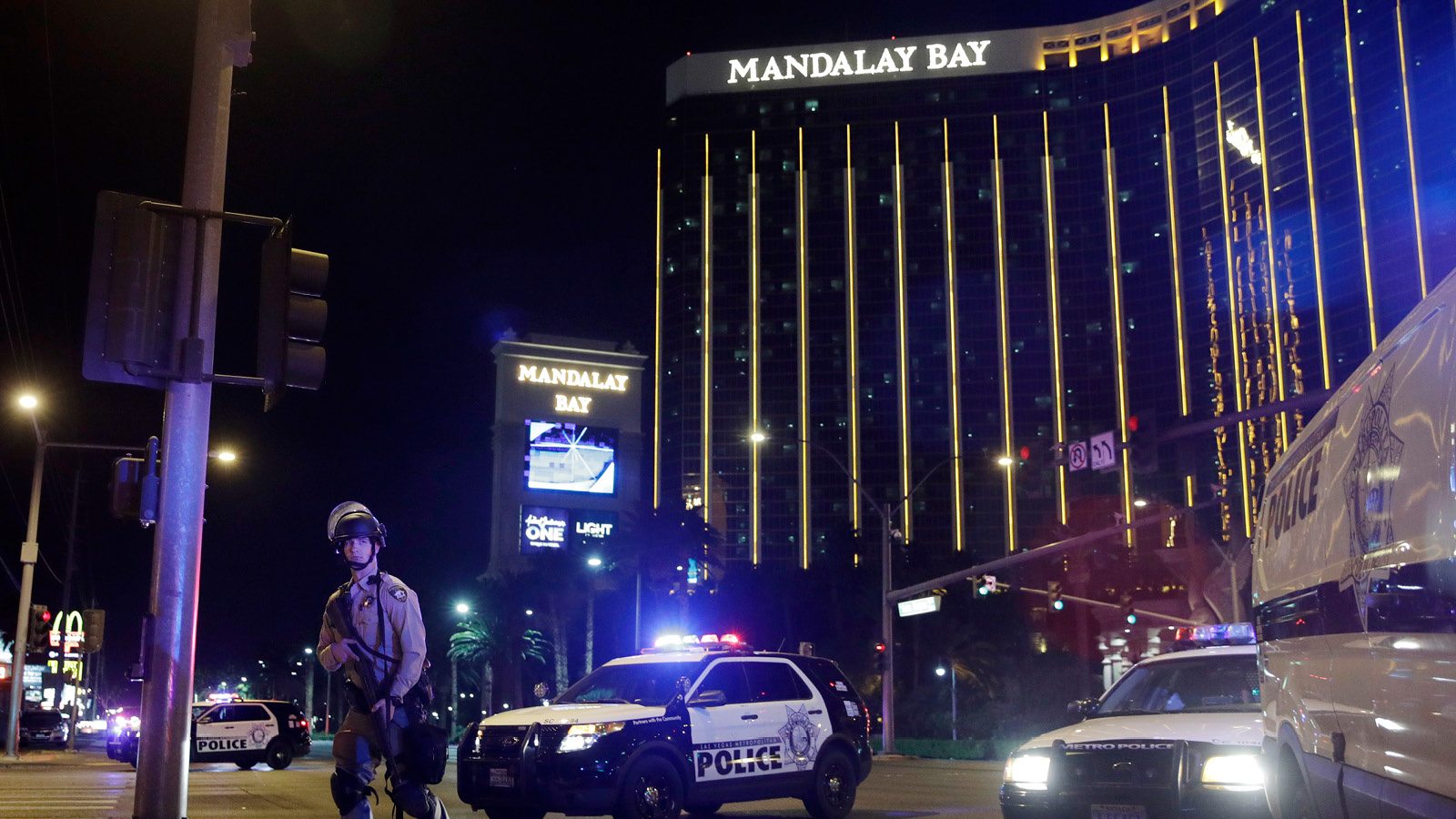 The Metropolitan Police Department said in a statement this week that it has no further plans to release additional body camera footage or materials related to the incident. The agency says it believes it has adequately released all records pertinent to public disclosure.
We don't expect any further major releases of either video or documents related to 1 October," a Metro statement explained. "However, we are now doing due diligence to ensure that all documents have been released."
"If documents are identified that have not previously been released, they will be made available. At this time there are no more scheduled weekly releases," the press release concluded.
The Las Vegas police department issued its final Criminal Investigation Report in August, but failed to include a motive as to what incited gunman Stephen Paddock.
FBI Delay
Now 460 days later, and the Federal Bureau of Investigations still hasn't released its final report on the country's deadliest mass shooting. The agency said it would be made available around the one-year anniversary of the event.
However, in August, Aaron Rouse, the special agent in charge of the FBI Nevada office, told Las Vegas Now that he had informed his team not to rush the report. The Bureau's findings are expected to provide a deeper insight into Paddock's mind, and hopefully, a motive.
Rouse said the main goal has been "to try to figure out the big question on everyone's mind: why. We want to know that as much as everyone else and I think at the end of the day if we can get this report completed it will come as close as possible without actually talking to the subject."
Shooting Aftermath
Las Vegas and the Strip have returned to normal, albeit a new normal. Much has changed, not only in Southern Nevada, but across the country as well.
Perhaps most notable is that bump stocks — the firearm accessory that allowed Paddock to transform his semiautomatic weapons into nearly automatic machines — are now banned after President Donald Trump and the Department of Justice reclassified the devices as "illegal machine guns" in December.
Casino security has also been forever changed. No longer can guests in most resort hotels hang a "do not disturb" sign on their doors and go for days unchecked.
The Route 91 Harvest country music festival is planning its Las Vegas return after a two-year hiatus. However, the outdoor concert that was targeted in the shooting is considering moving the event to the Las Vegas Resorts Festival Grounds across from SLS.
Paddock Home Pending
Stephen Paddock's estate includes a small fortune and homes in Reno and Mesquite. The latter property has been on the market for months.
The proceeds of the sale of the Mesquite two-bedroom, two-bath located at 1372 Babbling Brook Ct. will be directed to the victims' fund. After originally being listed for $449,000, online real estate site Zillow shows the price was cut to $425,000.
As of this week, Zillow says the home is pending.
Similar Guides On This Topic