Las Vegas NFL Stadium Would Bring Throngs of Tourists to Town, Report Asserts
Posted on: October 6, 2016, 05:30h.
Last updated on: October 11, 2016, 10:00h.
The Las Vegas NFL football stadium being proposed by billionaire Sheldon Adelson and Oakland Raiders owner Mark Davis would create a substantial influx of new visitors to Sin City. That's according to a new report from Applied Analysis, a Las Vegas-based economic analytics firm.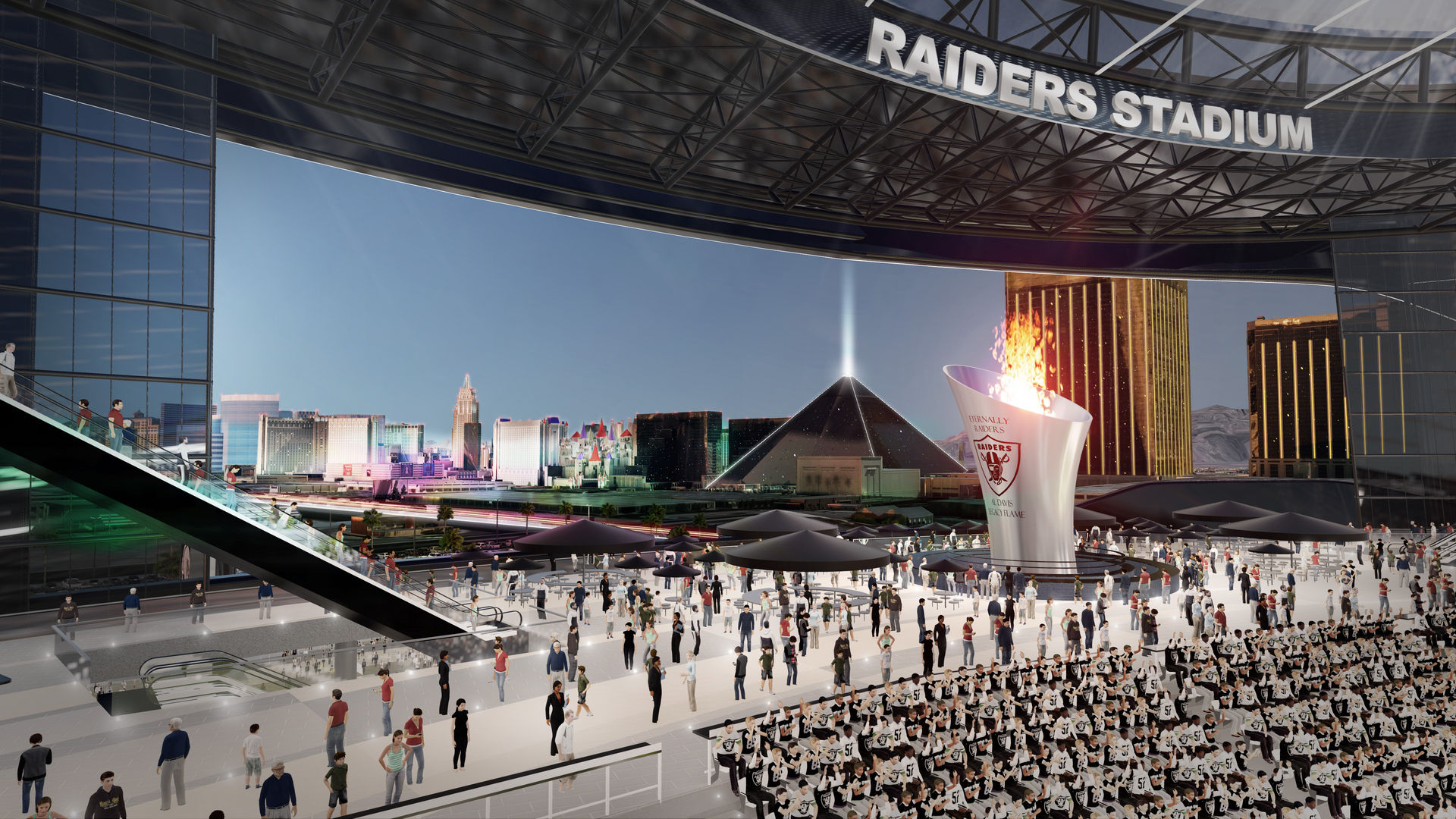 The $1.9 billion, 65,000-seat domed stadium would bring 451,417 "incremental visitors," those who otherwise wouldn't travel to Las Vegas. Applied Analysis says those hundreds of thousands of new faces in Vegas would not only attend their sporting event or concert at the stadium, but also spend money on dining, drinks, gaming, shopping, entertainment, and hotel accommodations.
The spending would translate into an economic output of $620 million each year, with $22.5 million in new local tax dollars for Clark County. While some critics say the projections assume too much spending and attendance, Applied Analysis Principal Jeremy Aguero told the Las Vegas Sun, "I think you'll find that they're pretty darned conservative overall."
Assume Everything
The thought of having an NFL franchise play its home games just steps from the Strip is appealing to many sports fans. But the recent recommendation by the Southern Nevada Tourism Infrastructure Committee (SNTIC) to use $750 million in hotel occupancy taxes to help Adelson and Davis build the stadium has found plenty of opposition.
SNTIC commissioned the Applied Analysis study.
Clark County Commissioner Chris Giunchigliani is perhaps the most outspoken public critic. Giunchigliani is concerned over traffic congestion, and the notion of football fans grabbing valuable hotel rooms on Saturday nights only to forego gambling and other assets Vegas has to offer.
Aguero estimates stadium events will create a hotel shortage of 2,051 rooms over the course of a year.
"Stadiums never develop the economic benefit for the public that they talked about," Giunchigliani opined to the Las Vegas Sun. "I'm tired of people just saying that Las Vegas is unusual."
Aguero does take into account some rather large assumptions.
Applied Analysis assumes each stadium visitor will spend $141 on gambling, $82 on food and beverage, $145 on shopping, $16 on stadium concessions, $64.32 per stadium ticket, $30 on entertainment, and more.
Throw in a hotel room and airfare or ground transportation, and Aguero is assuming Raiders fans will have no qualms with spending almost $1,000 on a football game.
In addition to the NFL games, Aguero also assumes various other events at the stadium. Among the 46 events, Aguero lists a NCAA "big" and "small" bowl game, two neutral site college football games, two concerts, two soccer games, three rugby games, and a "combative event."
If Raiders Win, Vegas Loses
Davis says he's ready to relocate his Raiders franchise to Las Vegas, but the odds of that happening would diminish if the team keeps winning.
The most recent team to transfer to a new a city is of course the Los Angeles Rams who came from St. Louis just this year. The Rams failed to have a winning record in the 12 seasons leading up to their move.
Prior to the Rams, the last NFL team to abandon its city was the Houston Oilers in 1997. The team went 2-14, 7-9, and 8-8 in the three seasons before packing their bags for Tennessee.
Oakland hasn't had a winning record since 2002. But in 2016, the team is off to a strong start and is 3-1 heading into week five.
Similar Guides On This Topic
Most Read

Latest Casino Stocks:
Retrieving stocks data...
Retrieving stocks data...
Retrieving stocks data...
Retrieving stocks data...
Retrieving stocks data...