Las Vegas Casino Security a Tricky Conundrum in Wake of Mass Shooting Outside of Mandalay Bay
Posted on: October 4, 2017, 01:00h.
Last updated on: October 4, 2017, 01:12h.
How do you balance Las Vegas' reputation as the "anything goes" city with renewed considerations for tighter security measures? That's the question that casino executives are now grappling with, after Sunday's deadliest-ever non-war gun rampage in American history.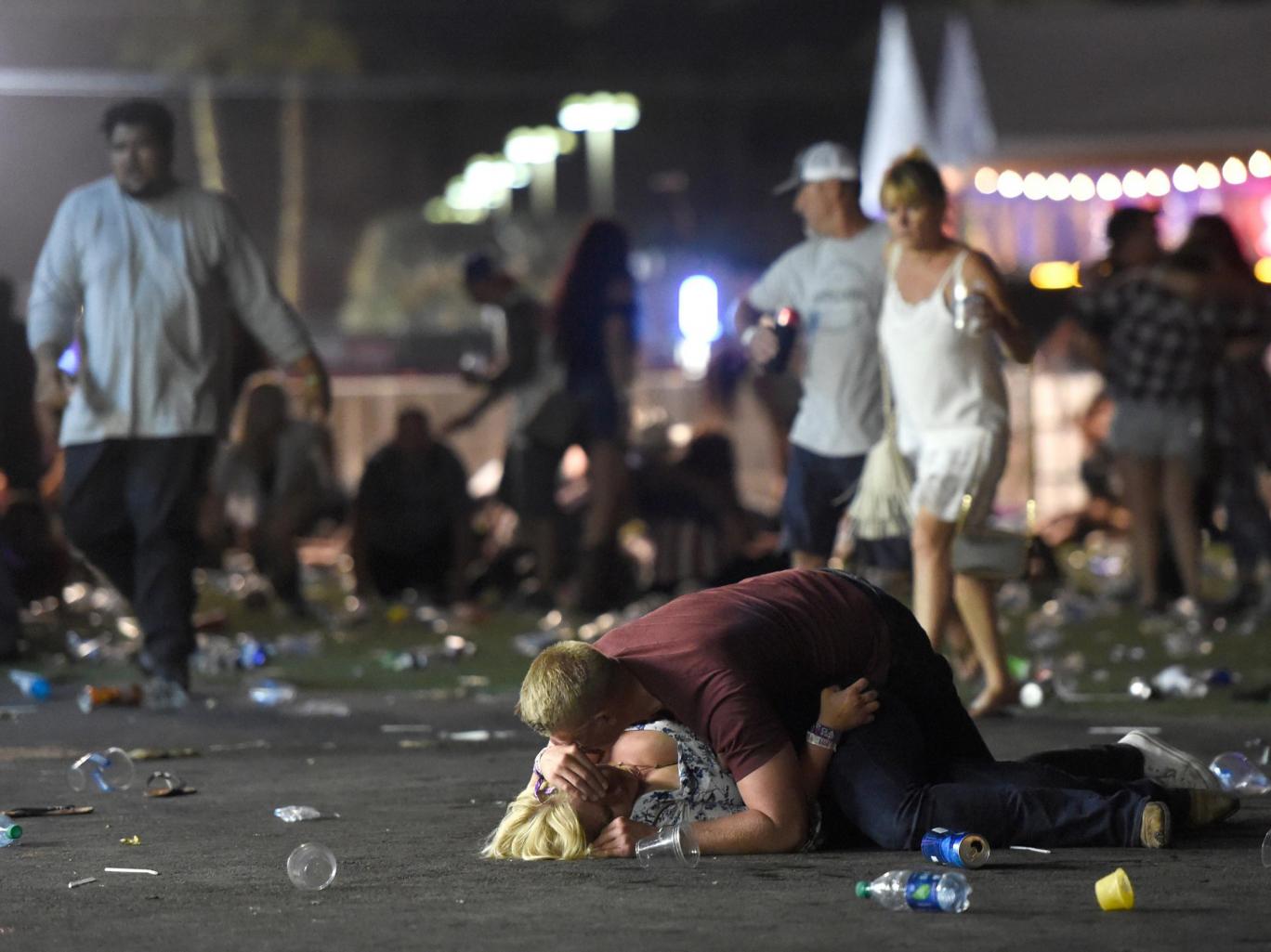 Wynn Las Vegas led the brigade this week, and began using metal detectors to screen customers entering the building following the attack. Steve Wynn himself warned last year in an interview with KTNV Radio that Las Vegas was a "target city," and he had already beefed up security.
"We have hardened the target at the Wynn," he said, adding that covert security devices were employed at every entrance, while specially trained guards had also been deployed.
"There are almost 40 of them at every opening of my building, plain clothes, armed, on the look-out, changing shift and being relieved every two hours so they don't get bored," Wynn added. "We have done extraordinary things to make sure that we protect our employees and our guests at the hotel."
That security presence was further heightened this week, however. All bags belonging to Wynn casino patrons were inspected, causing a ten-minute wait to get inside. But could scenes like this ever become the norm in the city known for its "don't ask, don't tell" ambiance?
Thinking Differently
"We have to start thinking like the Secret Service … start looking at tall buildings," David Shepherd told Bloomberg. As a former FBI special agent in counterterrorism who became security director for Las Vegas Sands Corp, Shepherd still questioned: "How far do we have to take it?"
He said that security has to be effective, but not intrusive, two concepts that would seem to be completely at odds, certainly based on years of TSA airport monitoring of Americans.
Casino security expert Steven Baker told Reuters that the logistics of screening every piece of luggage carried by each of Las Vegas' 42 million annual visitors was daunting, noting that M-16 rifles, for example, can be broken down to fit into a suitcase.
Ed Davis, who served as police commissioner during the aftermath of the Boston Marathon bombing, told The New York Times that because of the intrinsically unnosey nature of casinos and hotels in Sin City, it was "almost impossible" to perform the same kind of searches that can be done at an airport. Davis is now an adviser to the American Gaming Association, the casino industry's lobbying arm.
"Unfortunately, Las Vegas is a big soft target," Davis said, "and the fact that it hasn't happened here before is a miracle."
New Protocols Possible
According to Nevada Gaming Control Board Chairman A.G. Burnett, Nevada State regulators and law enforcement officials set up a task force several years ago to tackle security issues.
"We were always worried about something like this happening on the casino floor, but this was outside the casino," he told Reuters in a telephone interview. "We will continue our efforts in speaking with Las Vegas casinos on [ways of] bolstering their security."
Gaming operators tend to keep mum about their security policies, although both Las Vegas Sands and Caesars Entertainment Corp, when contacted by Bloomberg and Reuters, said they were constantly reviewing their protocols. Boyd Gaming also said it was looking at ways to increase security after the shooting, as did most other casino entities.
"This could be a turning point," said one executive, who asked to remain anonymous. "Every management team is going to move this up to the top of the list."
Similar Guides On This Topic