Las Vegas Attracts Record 42.9 Million Visitors in 2016
Posted on: January 11, 2017, 03:00h.
Last updated on: January 11, 2017, 04:22h.
Las Vegas tourism has smashed records for the past three years, and 2016 was no exception. Last year, 42.9 million flocked to Sin City, according to figures newly released by the Las Vegas Convention and Visitors Association (LVCVA).
That's up 1.5 percent on last year's record-breaking figures, and surpassing LVCVA's own predictions.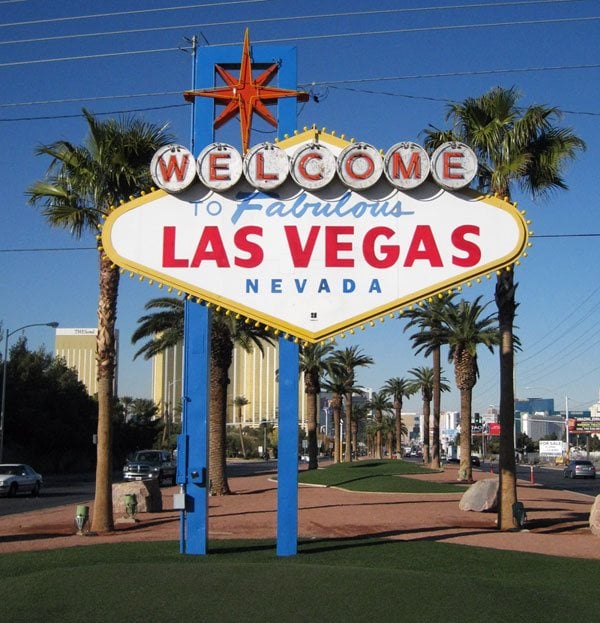 Numbers were up across the board on 2015, with greater occupancy rates (up 1.4 percent), and higher average daily room rates ($112). Convention attendance was also up, by 7.1 percent to 6.3 million, narrowly breaking a record that had stood since 2006.
Kevin Bagger, the authority's executive director of research, said that booming visitor numbers could partly be ascribed to an estimated $1.2 billion in private investment from the resort and tourism community in 2016, as Vegas saw ground-breaking new developments in gaming and, especially, non-gaming attractions.
Bagger cited the MGM Resorts International's T-Mobile Arena, the Park Theater at Monte Carlo, TopGolf at MGM Grand and SpeedVegas as examples of new world-class attractions in the city.
Focus on India
Nevada's tourism agencies have also redoubled their efforts to attract visitors from new parts of the world, India in particular, which is seen as an important emerging market.
Early last year, the Nevada Commission on Tourism established the state's first representative office in New Delhi, the Indian Capital. It also signed a deal with Indian tourism marketing company Sartha Global to help push the Nevada brand.
Nevada was prescient in anticipating the growth of Chinese tourism in the noughties; it was the first state in the US to open a licensed tourism office in Beijing, in 2004, and hopes to build a similar understanding with India.
First Flights from Beijing
The LVCVA said this week that it will focus on establishing direct flights from New Delhi to Vegas. In December, Nevada was successful in establishing the first nonstop route between Beijing and McCarran International Airport.
Meanwhile, Qatar Airways is exploring nonstop flights from the Middle East to Las Vegas within the next two years.
"Las Vegas continues to see increased interest in the destination, and we are excited to announce that once again we are celebrating record visitation," said Rossi Ralenkotter, president and CEO of the Las Vegas Convention and Visitors Authority.
"Together with our resort partners, we look forward to aggressively marketing the destination around the world to continue attracting more visitors and break the record again this year."