Landowner Jeopardizes Wynn Everett Casino Bid
Posted on: April 15, 2014, 05:30h.
Last updated on: April 14, 2014, 09:13h.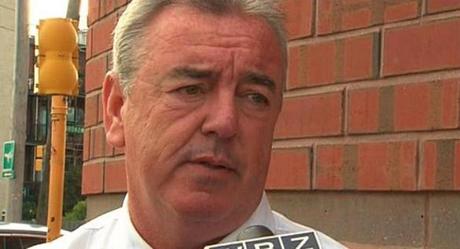 More intrigue in the battle for Massachusetts' remaining casino license, as it appears that one of the owners of the land on which the proposed $1.3 billion Wynn resort would be built is refusing to play ball, raising a few eyebrows in the process. Anthony Gattineri – co-owner of the former industrial site in Everett on the outskirts of Boston earmarked for the development – has declined to sign a pledge stating that no secret owners would stand to profit from the sale of the land, thus throwing the entire project into jeopardy.
The Massachusetts Gaming Commission has insisted it will not give the go-ahead for a casino in Everett if there is any chance that a convicted felon might profit from the project.
Daniel W Doherty, Gattineri's attorney, explained that his client has been advised not to sign after consultation from his legal counsel, fueling speculation that a convicted criminal might be secretly involved in the deal. Gattineri and his company, FBT Everett Realty, have already gotten into hot water for allegedly misleading the gaming commission on the role that a certain Charles A. Lightbody has played in the company.
Falsifying Documents
Lightbody has served prison time for assault with a dangerous weapon, and has a previous conviction for organizing an identity theft ring. One partner in FBT Everett Realty has confessed to falsifying documents to make it look as though Lightbody left the company prior to Wynn's offer to purchase the land in late 2012. Speculation is that Lightbody may still be involved in the company, albeit indirectly, as a secret or beneficial partner.
Gaming Commission investigators have discovered that Lightbody paid over $1 million of the $8 million it originally cost to buy the land in 2009, which would give him a 12.5 percent share of the $75 million Wynn Resorts initially offered for it. Lightbody ignored a gaming subpoena to answer questions about the deal, while Gattineri has refused to testify under oath to Gaming Commission investigators.
Lightbody's lawyer, Timothy Flaherty, has said he has no idea why Gattineri has declined to sign the pledge: "It has nothing to do with any hidden interest that anybody believes Mr. Lightbody has because he doesn't have one," Flaherty said.
Wynn Still Confident
One thing the Gaming Commission is sure of, however, is that Wynn Resorts had no idea that a criminal was involved in the company that owned the land until July 2013, after which it cut its offer by 50 percent. And Wynn still remains upbeat it can seal the deal.
"We are confident that we will resolve the matter to the satisfaction of the commission prior to them making a decision and that it will not jeopardize our license approval," said spokesman for the company, Michael Weaver.
However, it would be hugely controversial for the Gambling Commission to grant Wynn Resorts a license without the signed pledge, especially in the light of recent developments in the casinos' battle for the Massachusetts license. Caesars Entertainment pulled out of the process last year following a $100m campaign, and subsequently filed a lawsuit against the Gambling Commission amid unsubstantiated claims of links to organized crime in Russia.
Meanwhile, the big winners in all this is likely the Mohegan Sun, which seeks to develop a casino on 42 acres of land at the Suffolk Downs Racetrack in Revere, and has squabbled with Wynn in recent months over each candidate's suitability. State officials recently ordered the Mohegan Sun to prepare an extensive report on the environmental impact of its proposal.
Similar Guides On This Topic