Labour MP Disses Sports Books, Takes Donation from Retired Bookie CEO
Posted on: August 9, 2013, 05:30h.
Last updated on: August 7, 2013, 12:31h.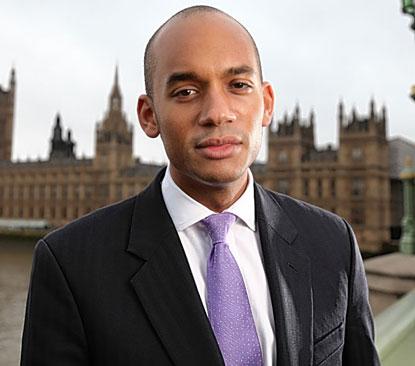 Chuka Umunna, cited as the rising star of the UK's Labour Party – who has publicly announced his discontent towards the bookmaking industry – got his own hand caught in the sports book cookie jar after accepting a donation of £20,000 (more than $30,000) from a retired premier sports betting company CEO.
Slaps Bookies While Accepting Donation
As a betting shop critic who has publicly decried the number of betting shops, Umunna nonetheless accepted the large donation from chairman emeritus of the Gala Coral Group, Neil Goulden, causing members of the Conservative Party to call out the shadow business secretary, claiming Umunna is guilty of adopting double standards.
Since Gala Coral Group is one of the largest bookies in Britain – and accounts for a large number of betting outlets, with 1,800 bookies throughout the country- it just didn't really read well.
Umunna has even attacked the industry directly with a campaign aimed at reducing the spread of bookies and betting shops in the local streets of his south London Streatham constituency, and went so far as to promise "new powers to control the number of betting shops."
"I know there is huge concern that some streets in our area are steadily filling up with betting shops and payday loan companies that take advantage of our community, rather than help us," wrote Umunna in a report to local voters earlier this year.
"Can anyone really credibly ever believe anything Chuka Umunna says?" questioned Tory Party vice-chairman Bob Neill. "He says one thing in public and does another behind closed doors. His hypocrisy seems to be limitless." And that's very unusual for a politician.
Spared on a Technicality
However, fighting back in the corner of the Labour Party MP, a spokesperson for Umunna claimed that "this donation was made by an individual Labour Party supporter in a personal capacity, and was accepted in accordance with the rules and properly declared."
Officially, the donation from Goulden was registered as being made "to support the office of Chuka Umunna in his capacity as Shadow Secretary of State for Business, and for staffing," so it does officially pass as legitimate.
And while Goulden is no longer a head of the Gala Coral Group of operations, the ten years he spent as managing director, chief executive and chairman of the group means that he still provides consultancy services and chairs the Responsible Gaming Trust.
Whether it is a completely innocent donation or not, and whether or not the Conservative Party may just be looking to ruin the publicity of a rival MP by claiming hypocrisy, Umunna was still a bit red-faced when the news broke, especially after taking such a hard stance against the spread of the industry in his local constituency.
"The only thing we know he truly believes is that the capital is full of 'trash' and 'C-list' wannabes," claimed Bob Neill.
Umunna, who is thought to be a future Labour Party leader, has already experienced his fair share of embarrassment as earlier this year his office was accused of editing his Wikipedia page to show comparisons between himself and Barack Obama.
Perhaps it's time Umunna found himself a new public relations team.
Similar Guides On This Topic
Most Read