Kentucky Derby 2016: Does Anyone Care After Historic 2015?
Posted on: May 5, 2016, 03:19h.
Last updated on: May 5, 2016, 03:19h.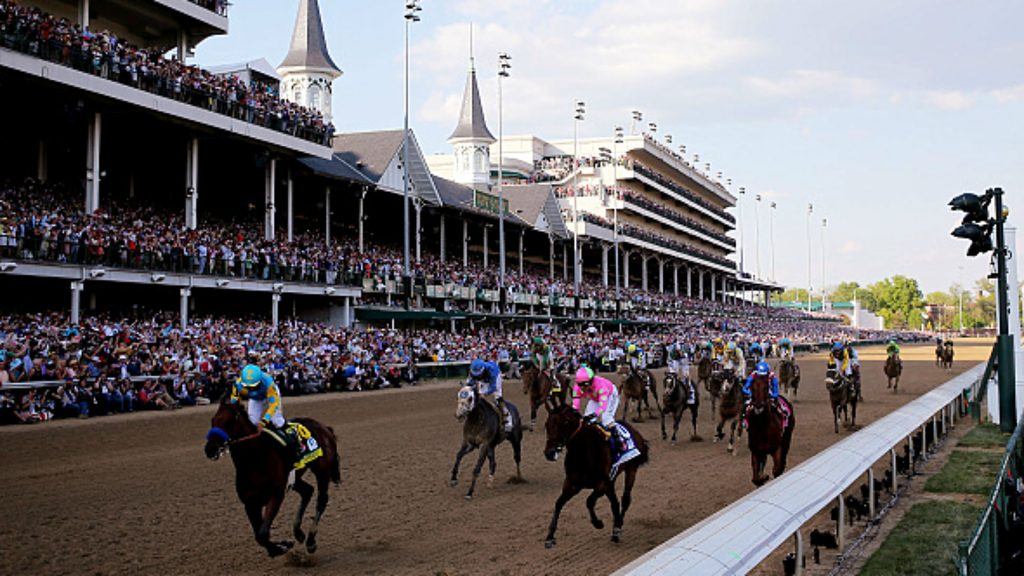 The Kentucky Derby opens its gates on Saturday for the 142nd running of America's most bet-upon horse race. The first leg of the Triple Crown in the US, the Kentucky Derby welcomes more attendees than any other Thoroughbred race in the country and is dubbed "The Most Exciting Two Minutes in Sports" for its short 1.25-mile length distance.
Horseracing remains a popular sport throughout America, but tracks are struggling to keep their doors open, the historic Atlantic City racecourse the latest notable fatality to join East Boston's Suffolk Downs and California's Hollywood Park.
The annual race first held in 1875 kicks off the three-leg paramount series, but following American Pharoah's historic 2015 run, there are warranted concerns over whether populous intrigue will return to Churchill Downs. American Pharoah won last year's Kentucky Derby, Preakness Stakes, and Belmont Stakes in becoming the first Triple Crown winner in 37 years.
Ticket Prices Rise
The Kentucky Derby and Preakness have historically attracted adequate interest as fans watch to see who will win the first leg and then whether the same horse can continue its Triple Crown hopes in Maryland. When a horse doesn't win the first two legs, the Belmont Stakes often suffers.
Some analysts theorized that Pharoah's accomplishments could carry over to the Derby and diminish interest as the Triple Crown had now been experienced in every fan's lifetime.
Surprisingly, it's just the opposite as ticket prices are soaring according to SeatGeek.com.
The online ticket marketplace is reporting that resale prices are averaging $571, 2.5 percent higher compared to 2015. Tickets for the upper grandstand will cost you $902 each, a 14 percent premium compared to 12 months ago.
Where's the Smart Money?
As of Thursday, there are 22 horses entered for Saturday's marquee race.
Nyquist, a two-year-old undefeated colt is currently the heavy favorite at odds of 3-1. His next closest challenger is Exaggerator (8-1), a three-year-old colt that is coming off a win at the Santa Anita Derby in early May.
Though 22 horses will be lining up, 15 of them have odds of 15-1 or worse. Trainer Todd Pletcher, who has two horses in the race, Destin (15-1) and Outwork (15-1), says Nyquist deserves more respect.
"Everyone has to be careful to call this a wide-open race," the decorated trainer told Daily Racing Form. "In fairness to Nyquist, he's undefeated, taken his show on the road, and won at multiple distances. . . Based on what I've seen, he's still a little underrated."
Pletcher won the Derby in 2010 and also has two Belmont Stakes victories to his resume.
2015 By the Numbers
More than 170,000 attended the Kentucky Derby last year to witness American Pharoah capture the first leg of his eventual Triple Crown. The race set an all-time record for total money wagered with $137.9 million on the Derby and $194.3 million for the day's races.
Some 17.9 million television viewers tuned in as Pharoah crossed the finish line according to Nielsen.
It's a tall task to repeat, but odds are aligning in the Kentucky Derby's favor.