MGM Boss Jim Murren Still Talking His Way Out of Shooting Victim Lawsuit at MGM Springfield Massachusetts Opening
Posted on: August 27, 2018, 01:19h.
Last updated on: August 27, 2018, 01:19h.
MGM Resorts CEO Jim Murren surely preferred even the 48 percent humidity among temps in the high 80s in western Massachusetts to the much drier, much higher literal and figurative heat of the Las Vegas summer he's been having so far.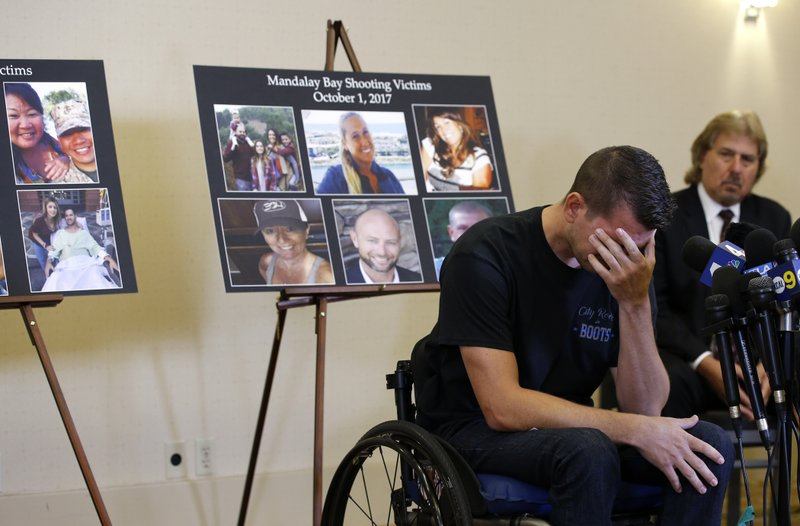 Murren was in the Bay State on Friday for the opening of MGM Springfield, but even amid the welcoming crowds, he was still trying to talk his way out of the disastrous PR fallout from the company-filed lawsuit against victims of the Mandalay Bay October 1, 2017 shooting.
Wherever You Go…
Crowds of eager gamblers lined Springfield's Main Street and a small parade featuring the city's mayor, eight Budweiser Clydesdales, and a classic Rolls-Royce made its way towards MGM's new $960 million resort. It was all to the tune of "Luck Be A Lady," sung by Las Vegas icon Frank Sinatra.
It's the latest in a move towards more positive public perceptions of the company that was vilified after it's victims lawuit filed in mid-July. Also this month, the company revealed it plans to provide secondary education opportunities for its employees.
But not even the 2,600 miles that separate Springfield from Las Vegas could keep Murren from having to once again answer questions about MGM's lawsuit filed against victims of the Oct. 1 shooting in Las Vegas.
(Trying to) Set the Record Straight
Speaking with the Las Vegas Review-Journal at the opening, Murren tried — yet again — to clarify his company's position and more murkily, its motivations.
Murren says the suit is aimed at consolidating over 2,500 lawsuits that have been brought against the company since the shooting. Doing so, he said, would prevent the process from dragging out in court over several years.
"To be clear we're not looking for anything … these people have suffered. We've all suffered … We're just trying to get home," Murren told the RJ.
Murren admitted that the lawsuit "sounded awful" in news headlines, and has previously issued an apology for not being clear about the intent. But he remained steadfast that the lawsuit was an altruistic move, a stance that has not been well-received by victims or the public so far.
We want to get to the finish line," Murren continued. "We want everyone to have a fair resolution. By having multiple cases in multiple states, this is going to drag on for years … We are attempting … to simply move the jurisdiction … from state court to federal court … everyone is going to be treated fairly very, very quickly."
Victims and their legal counsel disagree, saying the move is entirely to the advantage of the corporate giant, who besides benefitting from getting all suits settled in one spot, would obviously benefit greatly by having the entire topic out of the news as soon as possible.
One thing everyone can agree on are Murren's words that " … that act — which we're coming up on the anniversary of that despicable act of a lone, evil man — rocked our community, rocked the country, rocked the world."
What the MGM Lawsuit Encompasses
The lawsuit claims that the shooting meets the requirements of the SAFETY Act, which limits liability in certain cases after a terrorist or mass attack.
MGM's lawsuit states that the complaints of victims threatening to sue the company instead "implicate the services provided by [security contractor] CSC because they implicate security at the concert, for example, security training, emergency response, evacuation, and adequacy of egress."
CSC — Contemporary Services Corporation — was the company in charge of security at the Route 91 Harvest Festival, where 58 people were killed and over 500 injured, many severely.
The MGM parties cannot be held liable to the Defendants for deaths, injuries, or other damages arising from Paddock's attack," the company's suit against Oct. 1 victims reads.
Murren went on to tell the RJ that MGM has been active in helping victims and their families since the shooting. But for many victims still struggling both financially and emotionally almost a year later, Murren's words may have a hollow ring to them.
Latest Casino Stocks:
Retrieving stocks data...
Retrieving stocks data...
Retrieving stocks data...
Retrieving stocks data...
Retrieving stocks data...