Jeff Sessions Confirmed as US Attorney General, Online Gambling at Stake
Posted on: February 9, 2017, 08:30h.
Last updated on: February 9, 2017, 08:59h.
Jeff Sessions has been confirmed as the 84th attorney general of the United States, and for those who support online gambling, that might not be the best news.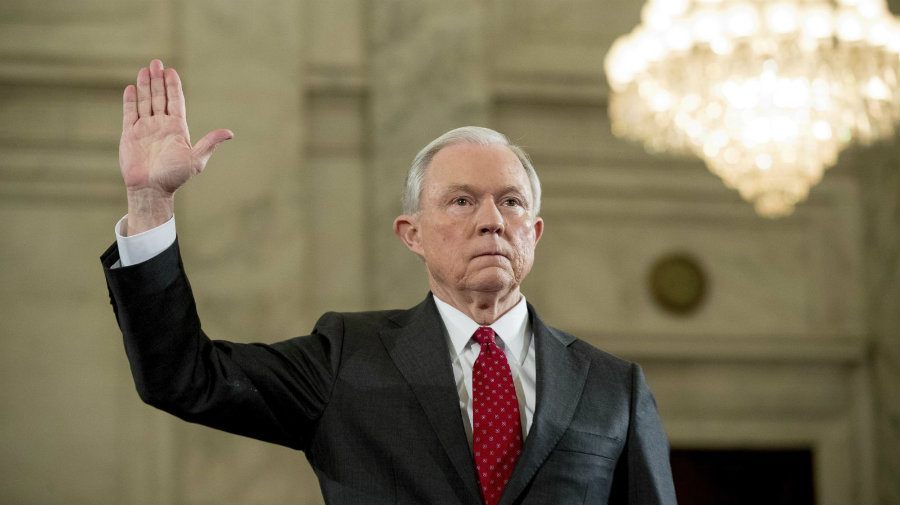 Following 20 years in the US Senate, the Alabama congressman takes on his new position in Washington, DC, just as multiple states from coast to coast are considering internet gambling legislation. Nevada, New Jersey, and Delaware remain the only three jurisdictions with some form of online betting already in place.
One of the most conservative members of the Senate during his tenure, Sessions often governs by his United Methodist faith. The religion is adamantly against gambling, the church's website labeling the practice as "a menace to society, deadly to the best interests of moral, social, economic, and spiritual life, and destructive of good government."
"Christians should abstain from gambling and should strive to minister to those victimized by the practice," the United Methodist doctrine concludes.
Court is in Sessions
As US attorney general, Sessions will head the Department of Justice (DOJ) and serve as the country's chief law enforcement officer and lawyer. That poses a potential problem for states like Pennsylvania, New York, California, and others that are currently still mulling expanding internet gambling expansion to boost their coffers.
In 2011, the DOJ issued an opinion on the Wire Act. The department said in a memorandum that "interstate transmissions of wire communications that do not relate to a 'sporting event or contest' fall outside of the reach of the Wire Act." It was that move which opened the door to the potential for state-by-state legalized and regulated gambling.
Passed in 1961, the Wire Act had long been believed to block states from allowing citizens to place bets or wagers through wire transmissions. As technology evolved and the internet became commonplace, the law was extended to encompass online gambling.
During his Senate Judiciary Committee hearing last month, Sessions was asked by Sen. Lindsey Graham (R-South Carolina), a devout opponent to online gambling, about his views of the 2011 judgment. Sessions replied that he was "shocked" when the DOJ effectively rewrote that interpretation of the Wire Act.
"I did oppose (the DOJ opinion) when it happened, and it seemed to me to be unusual," Sessions answered. "I would revisit it and I will make a decision on it based on careful study. I haven't gone that far to give you an opinion today."
Though it would seem unlikely that Sessions would focus much time on internet gambling when more pressing issues are unquestionably abundant, his comments last month will still cause plenty of unrest among the online gaming community.
Senate Split
Sessions obtained his law degree from the University of Alabama in 1973, and served as his state's attorney general from 1995 to 1997.
While Republicans are thrilled after eight years to finally have a conservative back in the most powerful legal office in the United States, Sessions' appointment is certainly not without controversy.
The Senate's confirmation was largely along party lines, with the final tally coming in at 52-47. Senator Joe Manchin (D-West Virginia) was the lone Democrat who lent his support for the incoming attorney general.
Similar Guides On This Topic