Japanese Casino Legislation On Target; Organized Crime Gets Shut Out
Posted on: October 9, 2013, 05:30h.
Last updated on: October 22, 2013, 10:26h.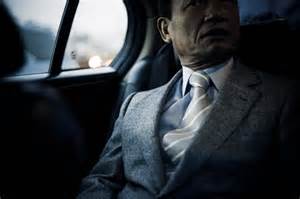 It's been decades in the making, but Japan – spurred on by the promise of the
2020 Tokyo Summer Olympic Games
– appears to be finally making a real push towards legalizing land gaming in the island nation. News reports from Reuters say a solid draft of a gambling policy has been put together, and
Japan's Diet
(parliament) may be reviewing before year's end for early 2014 passage, God willin' and the crick don't rise.
Baby Steps Towards Legalization At Last
Even if that happens on schedule, however, it would take another two years for the legislators to drum up a more in-depth regulatory overview, which in turn would at long last open the road towards bonafide legal casinos to start being built. The goal, of course, being to have everything up and ready to roll in time for those all-important tourists to be able to drop some chunks of change when they come to Japan for those summer games.
As we have been seeing ad nauseum of late, corruption, crime and gambling seem to often sleep in the same bed together, and with an eye towards trying to stem that tide before the tsunami comes in, Japanese lawmakers are building some interesting safeguards into their casino regulations.  These include creating an independent gambling regulator who would in turn oversee the license application process, as well as making it mandatory for any licensees to have a decade's worth minimum of their tax, banking and credit information on all their top-level executives available for review. And not only the actual execs, but all the executives' family members will also be scrutinized, presumably so no one can hide anything by putting it in a spouse's or sibling's or son's or daughter's name.
Oversight Group Will Be Cabinet-Level
The regulatory body is going to be set as a de facto cabinet group, with the aim for it being to make it not beholden to any particular Japanese ministry in its dealings. That, in turn, is supposed to minimize the possibility for graft or coercion by any of the Japanese mob: the so-called "Yakuza" organized crime syndicates who might try to get their hands into the casino cookie jar.
In presenting the plan's concepts, legislators said the overall idea is to make sure  "the hurdles to enter the business should be set high … With proper regulation and enforcement … there is absolutely no reason for casinos to become hotbeds of criminal activity."
Also in the start-up regulatory proposal are calls for limits to be set on how many casinos can be approved in the early stages, to make sure that regulations will be enforced and the overall impact of these entities on the population at large can be assessed. And while the obvious choices of major metropolitan centers such as Tokyo and Osaka will most likely be the first locales for these new legal casinos, there are also provisions in the plans to ensure that some smaller cities could also be taken into consideration for future projects.
Similar Guides On This Topic