Japan Casino Bill Could Face Long Wait
Posted on: November 26, 2014, 12:00h.
Last updated on: November 26, 2014, 02:13h.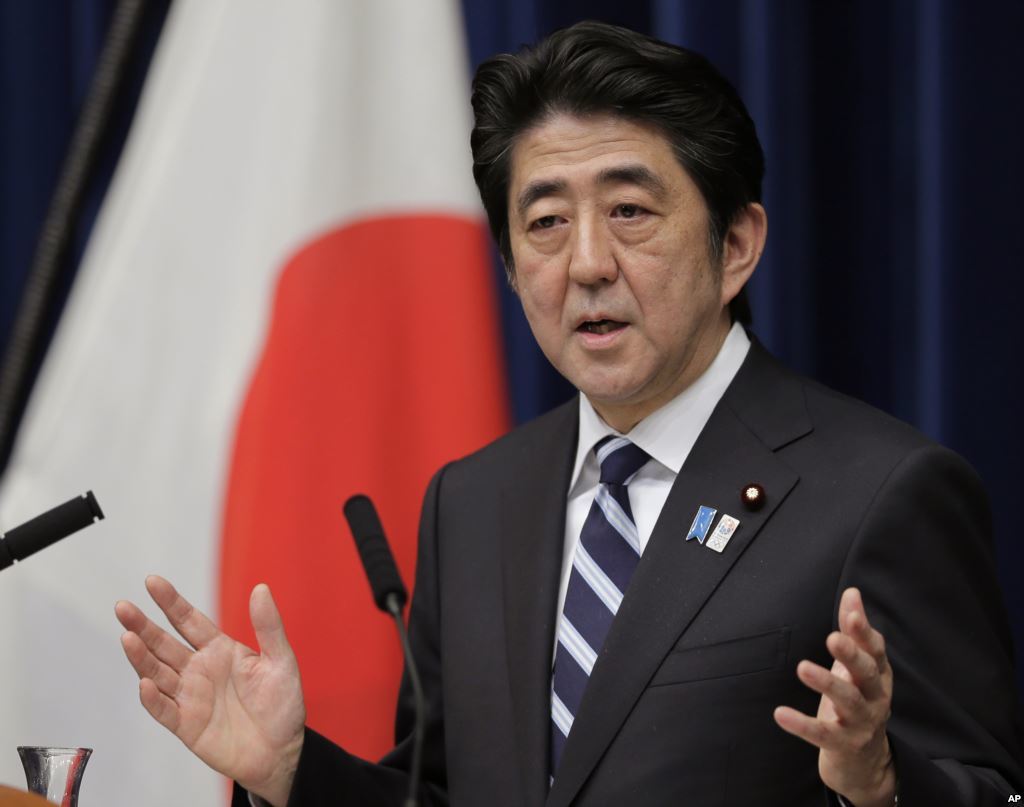 Japan's long-awaited casino legislation is now dead for 2014, as Japanese Prime Minister Shinzo Abe has dissolved parliament on Friday and called for new elections. That means that there is essentially no chance that the required regulatory legislation would be able to pass by 2015, which in turn will make it all but impossible for any casinos to open ahead of the 2020 Summer Olympics in Tokyo.
The situation could be even worse than that, however. According to a Reuters report, sources involved in pushing the legislation through the Japanese parliament have said that they're not sure the initial legislation would even be able to pass next year. According to them, parliamentary debate will likely focus on budget and defense needs, pushing the casino debate to the back burner, if it gets any attention at all.
Delays Are Certain, and Cancellation is Possible
"While it definitely means new delays, it may even be that the [integrated resort] bill could be scrapped," said Kazuaki Sasaki, director of the IR Gaming Academy in Japan. "In the best case scenario, the Diet may revisit this bill around this time next year."
Even the most optimistic casino supporters in Japan now see the passage of such a bill as unlikely next year.
"It's challenging but not impossible," said lobbyist Satoshi Okabe.
If Japan can't push through casino legislation, it will be a disappointment both to Prime Minister Abe and the many international casino firms that were hoping to build in the nation. Japan is seen as one of the last great untapped markets in the gambling world, with companies such as the Las Vegas Sands pledging to spend billions in order to gain access.
South Korea Could Reap Benefits
But if there's a big winner in this, it may be South Korea. The Sands and other companies may see the nation as an excellent consolation prize if they can't get into Japan. While the $2.4 billion won by South Korean casinos in 2013 is far short of the $15 billion analysts estimated could be generated by a fully open Japanese gambling industry, that number will grow as more resorts open and more Chinese tourists come to the country. Chinese tourism to South Korea is up 53 percent in just the last year, and is expected to continue to grow as more casinos open.
"South Korea already has got the gaming industry infrastructure," said Ben Lee, a managing partner for IGamiX Management & Consulting. "At least they are familiar and don't have to go through the initial stages like Japan."
That sort of growth will attract more and more attention from foreign developers. The Sands has already expressed interest in building a large resort in South Korea, though it would have to be on their terms. Right now, only one small casino allows locals to play; all other gambling venues in the country are open solely to foreign visitors, and that's not enough to attract the interest of Sands CEO and chairman Sheldon Adelson.
"We are not interested in foreigners-only resorts," Adelson said.
Japan's snap elections are reportedly expected to take place on December 14. Prime Minister Abe's party is expected to win another victory, as the opposition doesn't have candidates likely to be competitive in all districts, though the size of that victory is still uncertain.