James Packer Sells Crown Resort Shares, Now Owns Less Than 50 Percent
Posted on: August 29, 2016, 10:48h.
Last updated on: August 29, 2016, 11:39h.
Australian billionaire James Packer has sold 35 million shares of Crown Resorts for $338 million, in what's the latest move by the gaming mogul to lessen his involvement with the Australian casino company he founded nearly a decade ago.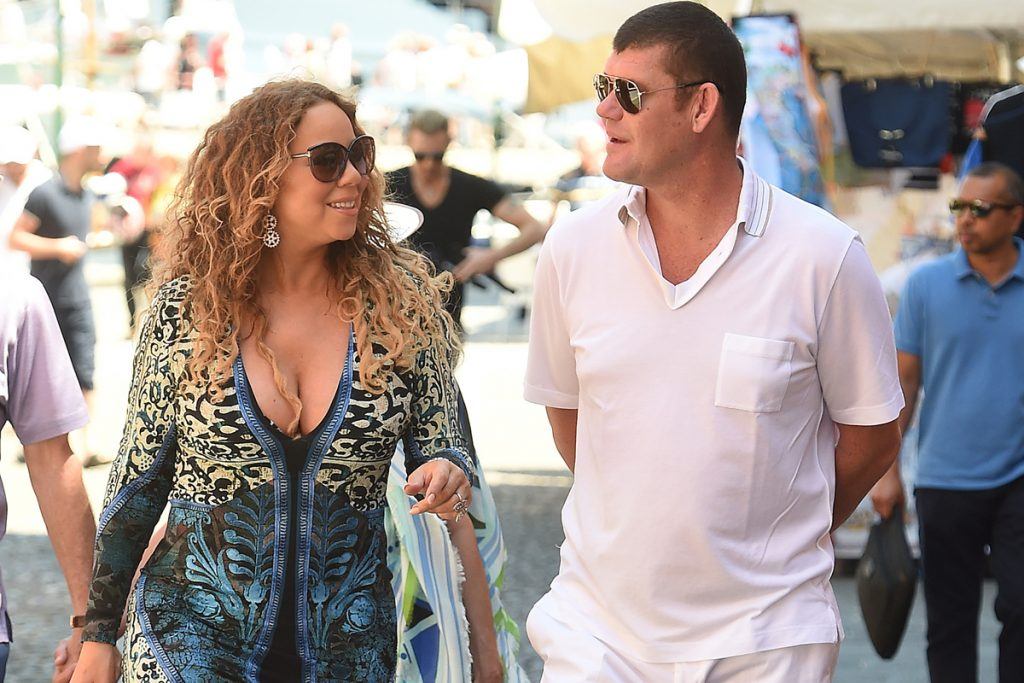 Consolidated Press Holdings (CPH), Packer's privately held investment trust, sold the 4.8 percent stake in Crown at AUD$12.80 per share ($9.69). That's quite the bargain for Crown Resorts, as its stock had closed last Friday at $10.23. Shares naturally fell on Monday following the Packer news. Traded on the Australian Securities Exchange (ASX), Crown closed at $10.08 today.
"CPH remains deeply committed to Crown Resorts and is excited about the future of the company," Packer's company said in a statement notifying Crown of its unloading.
With the 4.8 reduction in stake, it leaves Packer's Consolidated Press owning just 48.2 percent of Crown Resorts.
Family Feud
Reports are surfacing from down under that Packer's Crown sell-off is directly related to the financial settlement he recently reached with his sister Gretel. The Australian Financial Review says the two siblings, who are the beneficiaries of a media empire from their father Kerry Packer, have finally come to terms on that inheritance.
Nearly a decade after Kerry's passing, Greta is reportedly standing to reap $1.25 billion in cash and investments.
It appears Packer needed to unload some Crown shares in order to pay off his sister. And being engaged to music superstar Mariah Carey is also no cheap task, a relationship only a billionaire could manage to afford. The businessman proposed to Carey last New Year's with a $10 million diamond ring. Rumors have surfaced recently that a planned summer wedding between the duo had to be cancelled after current husband Nick Cannon refused to finalize divorce papers.
Crown, Packer Restructuring
Packer could regain majority ownership of Crown in the coming year should he wish. Under ASX laws, investors are allowed to add three percent equity in a company every six months.
But Packer seems to be losing interest in the gaming and entertainment business. He resigned in 2015 from his role chairman of Crown, amid disappointing financial results. He also forewent continuing his executive role with the company.
In June, Crown announced it was splitting its assets into two units. Similar to what Caesars Entertainment is doing with its strong versus underperforming properties, Crown separated its moneymakers from its debt creators.
Crown Melbourne, Crown Perth, London's Crown Aspinalls, and the proposed Crown Sydney remained under the Crown Resorts Limited name. The company's other venues, the City of Dreams Macau, Altira Macau, Studio City Macau, and City of Dreams Manila, were moved to a new property trust.
Packer himself is also in a state of transition.
In addition to popping the question to pop star Carey, Packer is developing a new resort and casino in Barbuda with screen legend Robert De Niro. Dubbed Paradise Found, the planned development will feature 50 villas and cottages, marina moorings, and a casino on 251 acres.
But Packer continues to endorse Crown Resorts, the company that took him from billionaire to multibillionaire.
"I remain incredibly passionate about Crown," Packer said in December. "Crown is my biggest professional priority and represents the vast majority of my net wealth."