JACK Entertainment Executives Taking Roles in Development Company Also Owned by Dan Gilbert
Posted on: September 3, 2019, 06:21h.
Last updated on: September 3, 2019, 07:54h.
Two members of the JACK Entertainment executive staff have been appointed to leadership positions with another Dan Gilbert business, transactions that are occurring as Gilbert has reduced his footprint in the gaming industry.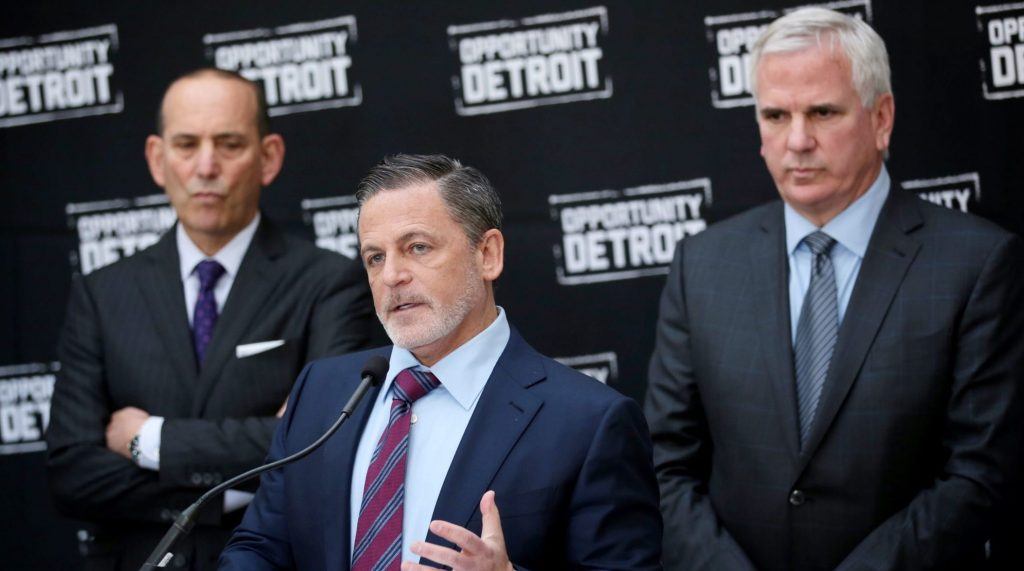 Matt Cullen stepped down as JACK CEO to take over as chairman and CEO of Bedrock, Gilbert's development company, effective on Sunday. He takes over for Jim Ketai, who stepped down as chairman to pursue other business opportunities, according to a Bedrock press release.
At Bedrock, Cullen now leads an 8-year-old company that holds more than 100 properties and 18 million square feet. Bedrock is the largest real estate holder in Detroit. It also owns developments in Cleveland, where Gilbert owns the NBA's Cavaliers.
Before joining JACK, Cullen worked for General Motors for nearly 30 years, where he helped organize economic development opportunities in GM communities.
"Matt is the right leader at the right time for Bedrock," said Bill Emerson, vice chairman of Gilbert's Quicken Loans and Rock Holdings, who also served as the interim CEO before Cullen's appointment. "His experience and leadership will be crucial as the company moves forward. He has been instrumental in numerous large-scale initiatives, not only within the Rock Family of Companies, but in a variety of civic roles, including his work as the chairman of the Detroit Riverfront Conservancy and chief executive officer of the QLine."
QLine is a privately funded streetcar initiative in Detroit that started two years ago.
JACK Getting Smaller
Mark Dunkeson also joins Bedrock to serve as the company's president and COO, the same title he held at JACK. However, at the same time, Dunkeson also assumes Cullen's old job at JACK and becomes its top executive. Cullen, too, stays on as JACK's chairman of the board.
Dunkeson started working with JACK in 2013. But before that, he spent 20 years leading operations for divisions of Red Rock Resorts.
In an interview with Crain's Detroit Business, Cullen said the moves were not made in the spur of the moment.
Dan had asked Mark and I to give consideration to this, as we sort of divested in the casino business," he said.
In May, JACK closed on its sale of the Greektown Casino-Hotel in Detroit for $1 billion to Penn National Gaming and VICI Properties.
The month before that, the company agreed to sell JACK Cincinnati Casino and Turfway Park, a horse track in northern Kentucky, for $780 million to Hard Rock International. That deal has yet to close.
Once it does, it will leave the company with JACK Cleveland Casino, located in a historic downtown building owned by Bedrock, and JACK Thistledown Racino, located in a Cleveland suburb.
Others Will Move, Too
Cullen and Dunkeson aren't the only JACK executives who will transition into leadership roles at Bedrock. In the release, the development company announced four others will move over later this year.
Glen Tomaszewski, JACK's executive vice president and CFO, will become Bedrock's CFO. Dan Reinhard, JACK's senior counsel and vice president of government relations, will serve as Bedrock's general counsel.
Alyse Martinelli, who serves as JACK's senior vice president for human resources, will join Bedrock as its chief people officer, and Mark Miller, the senior vice president for corporate development for JACK, will work as Bedrock's chief strategy officer.