Italian Anti-Mafia Police Bust "Rigged" Online Gambling Network
Posted on: April 3, 2016, 12:52h.
Last updated on: April 3, 2016, 12:53h.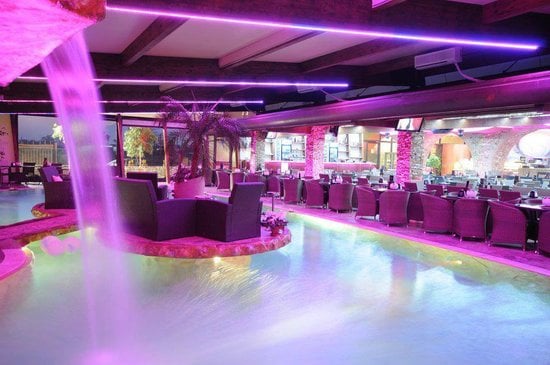 Italian police have broken up a vast Mafia-linked online gambling operation, based in Salerno, which prosecutors say was rigging games to make it "impossible for players to make significant winnings."
In all, eighteen people have been arrested, with 64 in total still under criminal investigation, police said.
The alleged ringleader of a group described by authorities as a "complex and structured criminal organization," is Antonio Contaldo, 50. Along with his close family members, including his brothers and sons, Contaldo is accused of having links to the Camorra organized crime syndicate and as well as the Calabria-based 'Ndrangheta.
Pulling Teeth
The swoop by police this week was the climax of an investigation dubbed "Operation Jamm Jamm," after the Jamm Jamm discotheque in the town of San Valentino Torio, which police said was established with the proceeds of the illegal gambling operation. The property has now been seized, along with 20 other business, including an "illegal dentist's office."
Suspects are charged with, variously, membership of a criminal organization, offering illegal online gambling, extortion, money laundering, fraudulent transfer of assets, computer fraud, unauthorized access to computer systems, falsehoods, domestic violence, unlawful practice of a health profession (must be the dentist), and disclosure of official secrets (no idea).
Unjust Targets?
The list of sites, which investigators have said were based on servers outside Italy and have been impounded, are as follows: www4.dgbpoker.com; www.pkgambling373.com; www.pkwildpoker.net; www.betfaktor.com; www.planetwin365.com; www.new5.betaland.com; www.new4.betaland.com; www.new2.betaland.com; www.new1.betaland.com; www.new.betaland.com; and www.betaland.com.
But according to CalvinAyre.com, two of those sites may have been targeted in error. Austria's SKS365 Group, which operates Planet365, has categorically distanced itself from any involvement, stating that the criminal group had exploited Planet365's brand reputation to lure bettors to copycat sites.
OIA Services Ltd, meanwhile, which owns Betaland, says that Betaland.com has been closed to Italian players for over a year, and the sites associated with the gambling ring that used the Betaland extension did so without permission and were "rightly already darkened to access, as unlicensed."
Tancredi Links
Italian authorities said that the ring also had links to Luigi Tancredi, a man known in Italy as "the King of Slots" for his operations in the legal land-based gambling world.
Tancredi is believed to be the owner of DollaroPoker, and was arrested in January and accused of being the mastermind of a gambling ring that operated 12,000 online gaming and lottery video terminals in bars, cafes and gaming halls throughout Italy.
Tancredi is also accused of having links to the Camorra and 'Ndrangheta clans and has been described by prosecutors of being the "indispensable link between organized crime and the world of information technology"