Internet Gaming Revenues Up In New Jersey
Posted on: May 16, 2015, 08:08h.
Last updated on: May 16, 2015, 08:08h.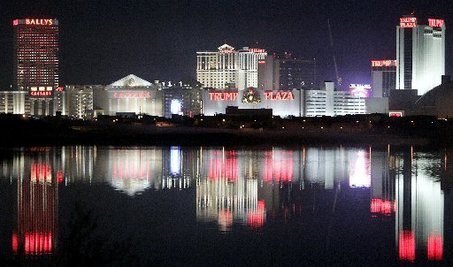 Online gambling in New Jersey got off to a slow start, leading some to wonder if state-by-state regulation of Internet gaming would ever bring in the type of revenues lawmakers had been hoping for.
On the other hand, maybe we only needed to give the industry a little time to grow.
The latest report by the New Jersey Division of Gaming Enforcement showed that Atlantic City's casinos took in $12.6 million through online gambling in April.
That's an increase of more than 11 percent when compared to April 2014.
Online Gambling Up Significantly So Far in 2015
That's part of a broader trend of growth in Internet gambling in New Jersey this year. Over the first four months of 2015, online gambling revenue is up 19 percent in the state, bringing in a total of $48 million for casinos.
That added revenue helped save when would have looked like a pretty dismal month for Atlantic City's casinos. Overall, the eight surviving casinos saw revenues decline by about 3 percent in April: after accounting for both live and online play, they brought in a total of $198.9 million.
Overall revenues for the city were actually down 16 percent year-over-year, but that's not a fair comparison, as three casinos that were open last April have since been shuttered.
Officials also say that a run of good luck at Caesars Atlantic City last year made this year's numbers look shaky in comparison.
"Don't be thrown off by these results," said Matt Levinson, chairman of the New Jersey Casino Control Commission. "When you look at the first four months of this year, revenues are still running 3.5 percent above last year's levels."
Casinos Hope Consolidation Will Lead to Profits
That was the scenario the casino industry had hoped for after four Atlantic City resorts closed last year. When overall revenues were likely to dip slightly with a third of the city's casinos shutting down, the remaining casinos were likely to see a larger piece of the remaining pie, hopefully making them profitable.
Online gambling was also an important part of that plan. While the Internet casinos and poker rooms got off to a notoriously slow start, technical improvements and more acceptance from financial institutions has helped provide consistent growth for the industry.
PokerStars Could Further Increase Growth
There's still the potential for major improvements in the online gambling sphere as well, as a major player could be jumping into the mix later this year.
Amaya CEO David Baazov commented earlier this year that PokerStars could launch in New Jersey sometime during the third quarter of 2015.
That would likely cause a seismic shift in the New Jersey online poker landscape, as PokerStars is by far the largest online poker company in the world. The brand also has strong brand recognition and consumer trust in the United States, as it operated largely without incident in the country until "Black Friday," the shutdown of three major online poker sites in the USA that occurred on April 15, 2011.
According to Amaya, PokerStars now represents about two-thirds of the entire worldwide online poker market. Because of the acquisition of the Rational Group (including PokerStars and Full Tilt), Amaya's revenues rocketed upwards by 2,549 percent year-over-year in the first quarter of 2015, with the company raking in C$340.1 million ($283.5 million).
Most Read