Indian Gaming Making Moves In 2014
Posted on: December 27, 2014, 10:52h.
Last updated on: December 14, 2014, 08:26h.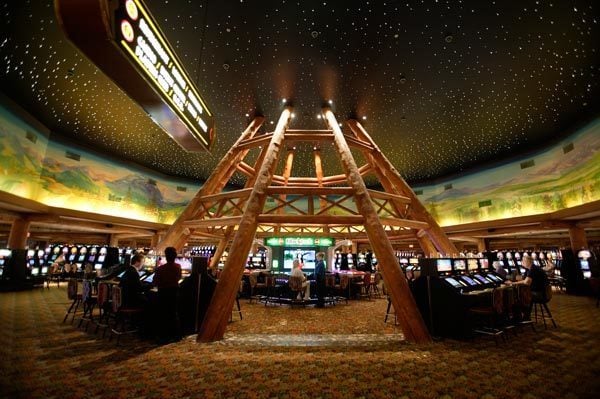 Indian casinos and other Native American gambling operations have become a major part of America's gambling landscape over the past three decades.
As with the commercial gaming business, tribal groups have also sought ways to expand their operations both in terms of land-based casinos and online gambling.
This year, that meant a number of new legal questions as tribes looked for ways to assert their rights as aggressively as possible.
Santa Ysabel Launches Online Poker
The Iipay Nation of Santa Ysabel wouldn't have much of a chance to be a major player if online poker were ever regulated in California.
The small tribe already had a tiny land-based casino go out of business earlier this year, and would likely be overshadowed by the major card rooms and tribal groups in the state in any Internet gambling market.
So they came up with another plan: why not just launch online gambling themselves?
Citing the Indian Gaming Regulatory Act (IGRA), the Santa Ysabel tribe said that tribal sovereignty gave them the right to offer at least some forms of online gambling from their reservation.
While the launch of those sites was delayed by months, the tribe did finally release two: Desert Rose Bingo in November, and PrivateTable.com, an online poker site, in December.
Whether or not these sites will last is still an open question: the California Attorney General's Office and federal authorities have already filed lawsuits to shut down the sites.
Idaho Tribe Fights for Poker Room
The Coeur d'Alene tribe operates a casino in Idaho that offers slots and bingo under a compact with the state.
However, the tribe decided earlier this year that they would like to bring a poker room to their operation.
The only problem was that poker is illegal under Idaho state law.
The casino began offering poker tournaments in March, which immediately drew a lawsuit from the state of Idaho.
The tribe fired back, saying that poker should be considered Class II gaming under the IGRA, which would mean they would be within their rights to offer it on their reservation.
But in court, it was pointed out that a game must be legal under state law to be classified as a Class II game.
The tribe was ordered to stop the tournaments in September, though the Coeur d'Alene plan to appeal.
Michigan Tribe Wins Right to Off-Reservation Casino
Sometimes, however, tribes were able to celebrate legal victories. The US Supreme Court dismissed a lawsuit by the state of Michigan against the Bay Mills Indian Community over that tribe's small off-reservation casino.
The casino in Vanderbilt was over 100 miles away from the Bay Mills reservation, but was on land that the tribe had purchased with the proceeds from a land claim settlement.
However, the decision was a divisive one: the tribe only won by a 5-4 majority, with both conservative and liberal justices dissenting, suggesting that future battles over the use of off-reservation land could swing either way.
Prop 48 Defeated in California
Voters in California weren't as willing to let Native American tribes build casinos off of their reservations, however.
Voters rejected Proposition 48, which would have allowed the North Fork Rancheria Band of Mono Indians to build a resort casino about 40 miles off of their own reservation.
While opponents said that allowing this would have set a dangerous precedent, tribal officials said that it was simply a vote over the one casino, and not a referendum on all off-reservation gaming. About 61 percent of voters came down against the proposition.
Similar Guides On This Topic