Illegal Casino Raided in Australia
Posted on: January 7, 2013, 06:38h.
Last updated on: January 21, 2013, 10:50h.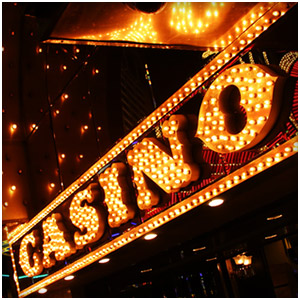 The days of illegal gaming houses dotting our modern urban landscapes are now mostly at an end thanks to the proliferation of legal casinos and online gaming. This makes the recent raid of just such an operation in Sydney Australia quite intriguing, being the first such raid of an illegal casino in the city in many years.
The operation was hidden away somewhat in plain sight as it were and perhaps where one would least expect it, behind housed above a fruit and vegetable store in the Endesor Park suburb of Sydney. And sure enough, residents of the area all said they were unaware of the existence of the casino.
Police, armed with a search warrant thanks to tips from the public about the existence of the casino, entered through a door marked "Members Only", which led upstairs to the operation.
The casino operation itself was quite elaborately done, with two separate gaming areas, professional tables and chips, and flat screen TV's and a pool table to keep the patrons entertained and their money flowing on the tables. Food and alcohol was also ready to be served.
While there were several employees of the operation present at the time of the police raid at 10:30 PM, no charges were laid, as there was no gambling activity taking place at the time. Those employees present were setting up and preparing to welcome the evening's customers, who were surely put off by the presence of police vehicles outside their gambling establishment of choice, and sought out alternative entertainment for the evening.
While the raid didn't net any charges, it did net some paperwork and CCTV footage from the operation, which detectives will use in their ongoing investigation of the gaming house, which was being run by members of the Middle Eastern community. Any possible connection between the gaming house and the Middle Eastern social club beside it are unknown at present.
This lone gaming house sighting is a far cry from the 80's and early 90's, when Sydney was inundated with gaming houses of all stripes, from poker rooms, to large casino operations, to mah-jong parlours housed above the restaurants of Chinatown. Those all went the way of the Dodo (or so we thought), as legal casinos took up residence in Sydney. But as we've seen, holdouts of gambling's past still exist, offering gamblers a chance to experience old-fashioned betting action…if they know where to look.