Hundreds Prosecuted for Minor Gaming Violations at Colorado Casinos
Posted on: November 23, 2017, 03:00h.
Last updated on: November 22, 2017, 02:45h.
If you happen upon a slot machine that still has a few credits left on it, you might feel like you've earned an unexpected bonus as you press the button. But if you're in a Colorado casino, you might actually be earning yourself a criminal record in the process.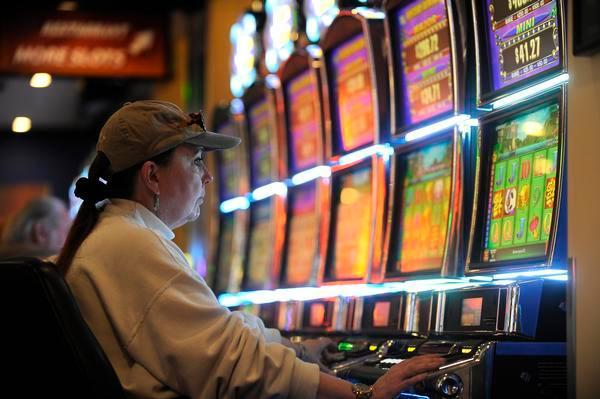 According to a report by KDVR, a FOX television affiliate in Denver, hundreds of casino patrons have been cited or arrested under a little-known Colorado law since 2012. In Gilpin County, site of the Golden Gates casino and several others in the town of Black Hawk outside of Denver, 469 customers have been arrested for gaming violations, with at least 78 receiving jail sentences.
And many of those the result of a strict interpretation of a Colorado law that directs the Division of Gaming to investigate all situations where one casino customer takes money that belongs to another.
Overzealous Prosecutions
While those investigations are important in preventing theft, the KDVR report highlighted situations in which players were being charged with crimes over issues of a couple dollars or less in abandoned slots credit.
The story highlighted the case of a man identified as "Dan," who went by a pseudonym because he had a professional license he didn't want to jeopardize. Earlier this year, Dan was at Johnny Z's Casino in Central City. While playing slots, he noticed that a previous customer had left $2 in credit on the machine next to him, so he played the leftover money.
Nothing happened at the time to suggest he had done anything wrong. But the next time Dan showed up to play, he was approached by casino security and state gaming enforcement officers. They escorted him to an upstairs room where he says he was told that he stole $2 from the casino.
Criminal-Minded?
Dan ultimately pleaded guilty to misdemeanor fraud, which came with a deferred sentence and the opportunity to have his criminal record sealed. He also had to pay more than $250 in fines, accept a one-year ban from casinos, perform 24 hours of community service, and pay for his background check and probation services.
In another case uncovered by KDVR, a man named AJ Werling ended up with a fraud conviction after playing 76 cents that had been left on a machine that he had also put $20 of his own money into.
"I'm not a criminal," Werling said. "It's ridiculous. It's 76 cents."
Most jurisdictions have laws that allow casinos to claim abandoned slots credits. In 2011, Nevada passed a law that allows casinos to keep just 25 percent of found money, with the remainder going to the state treasury.
According to gaming expert John Robison, casinos vary on how aggressively they prosecute those who skirt these rules by playing "found" credits themselves, with more traditional gambling hotbeds such as Atlantic City and Las Vegas being more forgiving than some newcomers to the industry.
Of course, if you let someone else play your credits, all bets are off. Earlier this year, Florida gambler Jan Flato lost out on a $100,000 jackpot after he allowed a woman he had recently met to push the button that set off the winning spin. As the button-pusher, she was able to claim the entire jackpot for herself, which she chose not to share with Flato, who was simply out of luck.
Similar Guides On This Topic
Latest Casino Stocks:
Retrieving stocks data...
Retrieving stocks data...
Retrieving stocks data...
Retrieving stocks data...
Retrieving stocks data...