Hooray for Hollywood! Old Style Glamour for New San Diego Penn National Casino
Posted on: April 10, 2013, 05:06h.
Last updated on: April 9, 2013, 04:07h.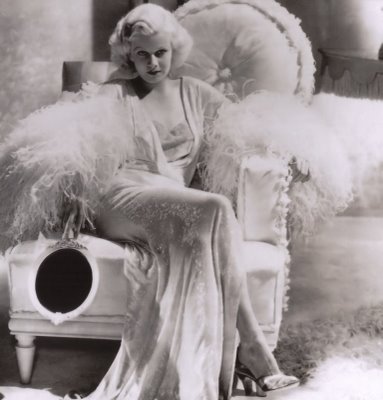 Back in the day, Hollywood's biggest stars would get away to Vegas for a weekend, and thus was born the original interweaving of show business with gambling business. Now Penn National Gaming, a Pennsylvania-based industry giant (they own the upscale M Resort on Las Vegas' South Strip as well as 21 other casinos across the U.S and Canada), will be bringing some of that ol' show biz magic back with a new $360-million project slated for the Jamul Indian Village, a development about 20 miles east of San Diego's downtown area. The project is expected to break ground later this year.
Working with Jamul Tribe
The casino (try though we did, we could not find a designated name for this ode to old Hollywood) will be a joint effort with the Jamul tribe, who are naturally quite delighted for the obvious reason that casinos are Native American cash cows anymore.
"Location, location, location," said Robert Mesa, executive councilman for the Jamul Indian Village.  "We apparently have the best location if we could get something built."

Not Everyone is Happy
"It's going to ruin the view and environment here; we don't need that here," said Gilbert Morales, a resident.
"It's huge and that's what we're concerned about," said Marcia Spurgeon.
Morales and Spurgeon are part of the group Jamulians Against the Casino.
"We actually took a survey with all registered voters in Jamul and 97.5 percent did not want a casino out here," said Spurgeon.
The group cites concerns with the environment and destruction of historical landmarks, as well as traffic problems the casino would bring.

"Hollywood-Branded"
Based on others with similar themes they've created, the new Penn National casino with the Hollywood theme will bring together classic 1930s art deco decor with film shorts and old movie trailers from that era, all of which will be greeting gamblers at the door and throughout the casino. The project is planned as a three-story, 200,000-square-foot casino, with 1,700 slot machines and 50 table games, as well as restaurants, entertainment venues, and, we are told, a parking structure. Now there's something you just don't see everyday at a casino. Yes, we are being sarcastic. Why don't they let us know they will be building some restrooms as well? Some things fall under the category of "yeah, we assumed."
If all goes as planned, the no-name glam casino should be open for business in about two years.
Similar Guides On This Topic