Hawaii Illegal Gambling Defendants Sue Prosecutors Over 'Vindictive' Charges
Posted on: January 29, 2018, 03:00h.
Last updated on: January 29, 2018, 02:37h.
In Hawaii, a sweepstakes machine supplier and a group of arcade owners, who were on the wrong end of the islands' biggest ever gambling bust, are turning the tables on their accusers.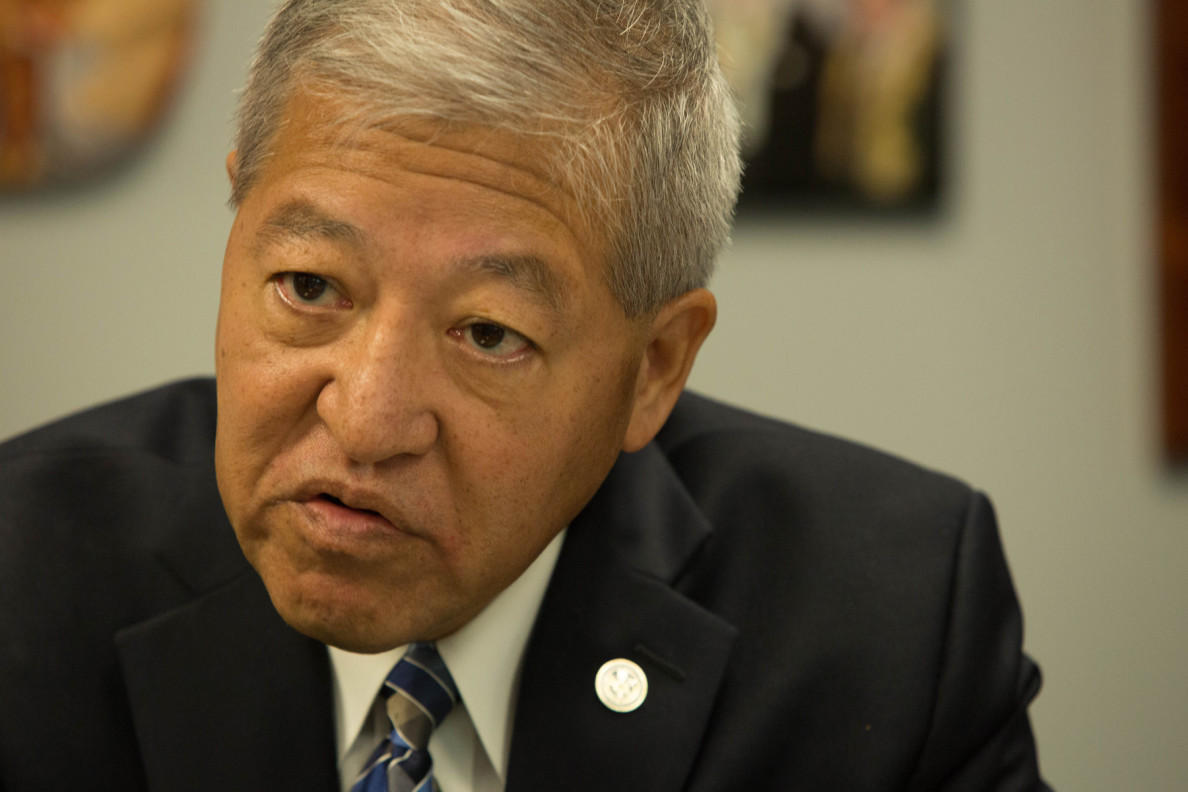 The eight individuals are suing Honolulu Prosecuting Attorney Keith Kaneshiro and the City Council of Honolulu on the grounds that they were made the victims of "malicious and retaliatory prosecution," partly, they claim, because one of the group compared Kaneshiro to Mob kingpin John Gotti shaking down their businesses in a TV interview.
The group was tried twice on gambling charges and twice cleared because the Honolulu Prosecuting Attorney's Office botched the cases.
In 2013, the owner of sweepstakes machine distribution company PJY Enterprises, Tracy Yoshimura, gave an interview to Hawaii News Now, in which he urged Kaneshiro to "charge us or leave us alone and release the equipment he is holding."
I compare him to John Gotti wherein John didn't like somebody he would go in and shoot up the place and destroy everything in the business and walk away hoping that's the end of you," he continued.
"In this case, [Kaneshiro] comes in, takes our equipment and claims he's doing it in conjunction with an ongoing investigation."
Hawaii Legal Sweepstakes
The previous year, Yoshimura had been arrested with his co-defendants in a police sting in which 190 of his machines were seized from arcades across Oahu.
Sweepstakes machines accept money from customers and dispense coupons that can later be redeemed for products online. Yoshimura said he believed his business was legal because his machines offered players a way to use the devices for free by mailing in a request.
He claimed in court that they were no different from a McDonald's Monopoly game. He said he thought he had been running a legitimate business that was registered with authorities and paid its taxes.
But Hawaii has among the toughest gambling laws in the US. In fact, Hawaii and Utah are the only states that have no form of legal gambling at all, not even charity raffles.
So, in 2014, when a judge ruled that the machines did constitute a violation of state gambling law, Kaneshiro indicted the group on 414 counts that included racketeering and money laundering.
Tainted Evidence and Perjury
Crucially, though, of all those arrested in the original police sting, only those who had tried to sue for the return of their machines were targeted by the indictments, leading to calls that the case had been brought vindictively.
The trial was dismissed in 2014 because the prosecution had presented tainted evidence and the lead investigator on the case had committed perjury.
Nevertheless, three of the group, including Yoshimura were rearrested in 2016 and charged with 47 counts, but the judge dismissed those too, citing "repeated failures of the prosecution" that suggested "either a pattern of negligence at the very least, or perhaps worse, bad faith."
After the 2016 verdict, a lawyer for one of the group said the men had sought advice from the state on gambling law compliance before employing the machines and had lost hundreds of thousands of dollars fighting prosecution.
"They were innocent, trying to do the right things, run legitimate businesses," he added.
The prosecuting attorney's office is currently facing a US Justice Department investigation into wider corruption and abuses of power.
Similar Guides On This Topic
Latest Casino Stocks:
Retrieving stocks data...
Retrieving stocks data...
Retrieving stocks data...
Retrieving stocks data...
Retrieving stocks data...