Hard Rock Las Vegas Transformation into Virgin Hotel Delayed Until After 2020 Presidential Election
Posted on: April 2, 2019, 01:20h.
Last updated on: April 2, 2019, 01:20h.
The Hard Rock Las Vegas' metamorphosis into a Virgin-branded hotel-casino has been pushed back in a bid to avoid its opening ceremony being upstaged by the 2020 US presidential election.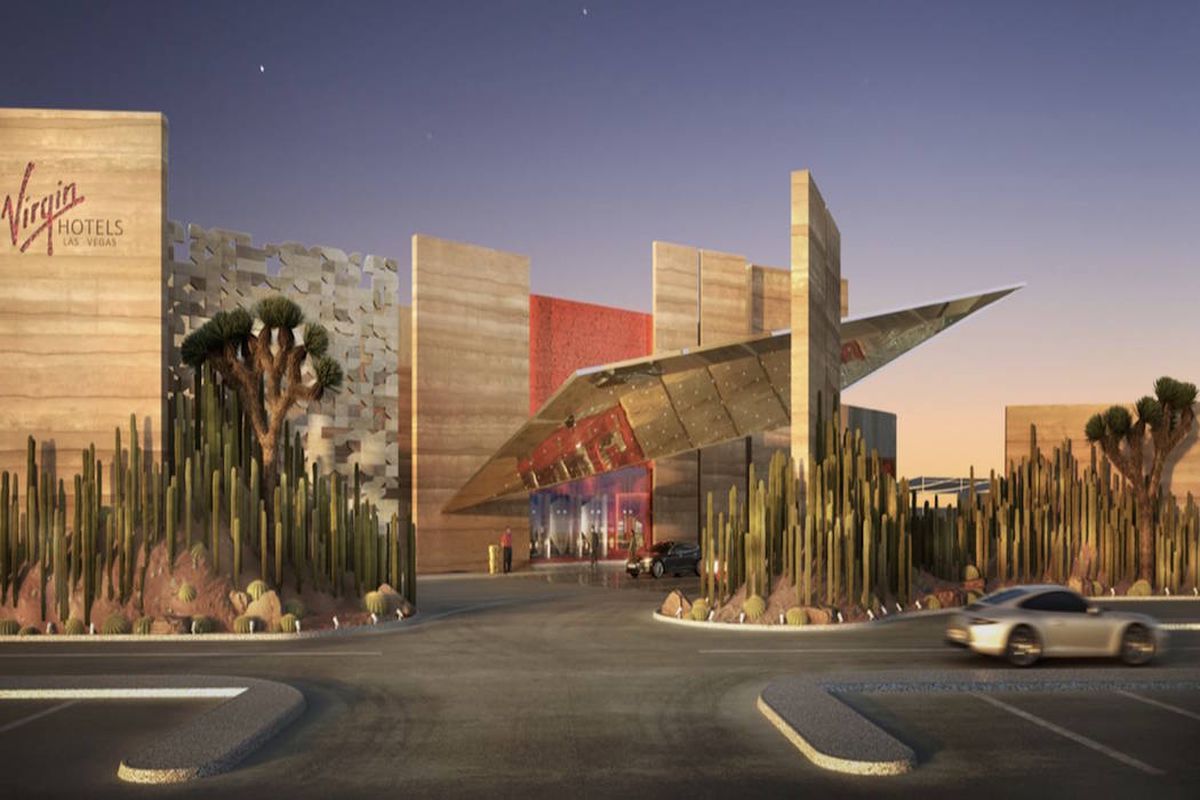 Sir Richard Branson's Virgin conglomerate — which bought the resort last year for an undisclosed sum, in partnership with a group of hedge funds and property developers — had hoped to begin work on the rebranding in the late summer or early fall, with an eight-month timeline for completion.
But new Hard Rock CEO Richard "Boz" Bosworth, whose Bosworth Hospitality Partners is one of the partners in the venture, told the Las Vegas Review-Journal he didn't want news of the resort's opening to be buried by the election.
Accordingly, work will now begin on February 4, 2020 for a scheduled completion of mid-November, once America has made up its mind. The Hard Rock will remain open with uninterrupted operations until after the Super Bowl 2020.
I didn't want to compete with the distraction of the campaign, with the state of Nevada and Las Vegas playing a pivotal role in the election," said Bosworth. "This is a grand opening of a new hotel, and we don't want to get lost in that distraction."
Costs Grow to $200 Million
Bosworth said the total cost of the revamp has grown from an initially projected $150 million to $200 million. Among planned renovations will be an expansion to the property's five-acre pool deck, while all 1,500 guest rooms will be redesigned. Entertainment venue The Joint will also get a makeover.
Meanwhile, the casino floor will be enlarged and upgraded, new restaurants will be established, and the conference space will be expanded.
"Since [we bought the Hard Rock], we've been able to walk the property, look at the flow of traffic, flow of customers, and had the luxury of learning how the property really works," Bosworth said. "We can now go forward with that on-the-ground knowledge."
Employees Invited to Stick Around
Current Hard Rock employees are being encouraged to stay loyal to the casino during the period of its closure. Workers who sign the "I'll Stick Around and Come Back" campaign pledge and return to work when the property reopens will be entitled to an undisclosed amount of compensation.
This will be Virgin Hotel's first foray into the casino market, although the Virgin Group launched an online casino, Virgin Games, back in in 2003. The casino was acquired by Gamesys in 2013 and continues operate using the Virgin brand under license.