Gibraltar Online Gambling Sites Upset About UK Tax Plan
Posted on: August 6, 2013, 05:30h.
Last updated on: August 5, 2013, 10:13h.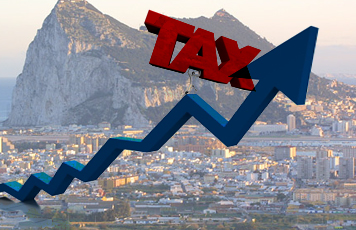 While it is located just south of Spain, at the entrance to the Mediterranean Sea, the tiny peninsula of Gibraltar is a holding of the United Kingdom. Traditionally seen as a tourist destination and a shipping port, in recent years, Gibraltar has become one of the world's centers for online gambling, with its sites being particularly popular in the UK.
Taxing Situation
Gibraltar became a hub for online gambling due in large part to the low tax rates that have been placed on online gambling companies there. At the moment, these companies pay a tax of just 1%, which is well below the tax rate back at home in Britain.
Prime Minister David Cameron wants to change this. He has proposed a plan that would cause Gibraltar-based online gambling firms to be taxed at 15% of their gross profits – the same rate that land and online-based bookmakers are taxed at back in Britain.
But while Cameron sees this as creating a fair system that puts all bookmakers and online gambling sites on the same level, those in Gibraltar see it as a tax grab.
"We now hear a lot of talk in the UK about creating a level playing field," said Phill Brear, Gibraltar's gambling commissioner. "But you can in fact never level the field between high-street shops and online services."
That's not the only new regulation that would be imposed if the new rules go into effect in December 2014, as Cameron plans. Gibraltar-based companies would also have to apply for a UK license to serve customers back in Britain.
Who's In Charge?
That part of the plan is key, as it helps explain why the British government would have the power to set a tax rate for businesses in Gibraltar. While Britain does oversee defense and international relations for the territory, Gibraltar has control over its own tax rates and other trade issues. But since the tax would be one on doing business in the UK, the British government would be able to tax that without violating Gibraltar's sovereignty on those issues.
Gibraltar would still offer some advantages to operators who wanted to locate there, as the territory doesn't levy a value-added tax on advertising, while Britain does. But there would be much less incentive for UK-based gambling companies like William Hill and Ladbrokes to locate their online gambling businesses in Gibraltar when their betting shops are primarily in Britain.
Any loss of online gambling business would be a heavy blow to Gibraltar. At least 25 different online gambling firms are based there, making up about 15% of the territory's economy. They also provide employment to about 2,500 of the 30,000 residents there.
Gibraltar-based gambling companies are planning to challenge the new tax policy in the European Union. They claim that the new levy is overly protectionist, thus violating the free-market rules that EU nations are supposed to abide by. In turn, the British Gambling Commission says that the move is necessary to provide more regulation over Gibraltar operators, as less than 20% of online gambling in the UK currently goes through companies based in Britain.